Millwall Away Won 0 – 1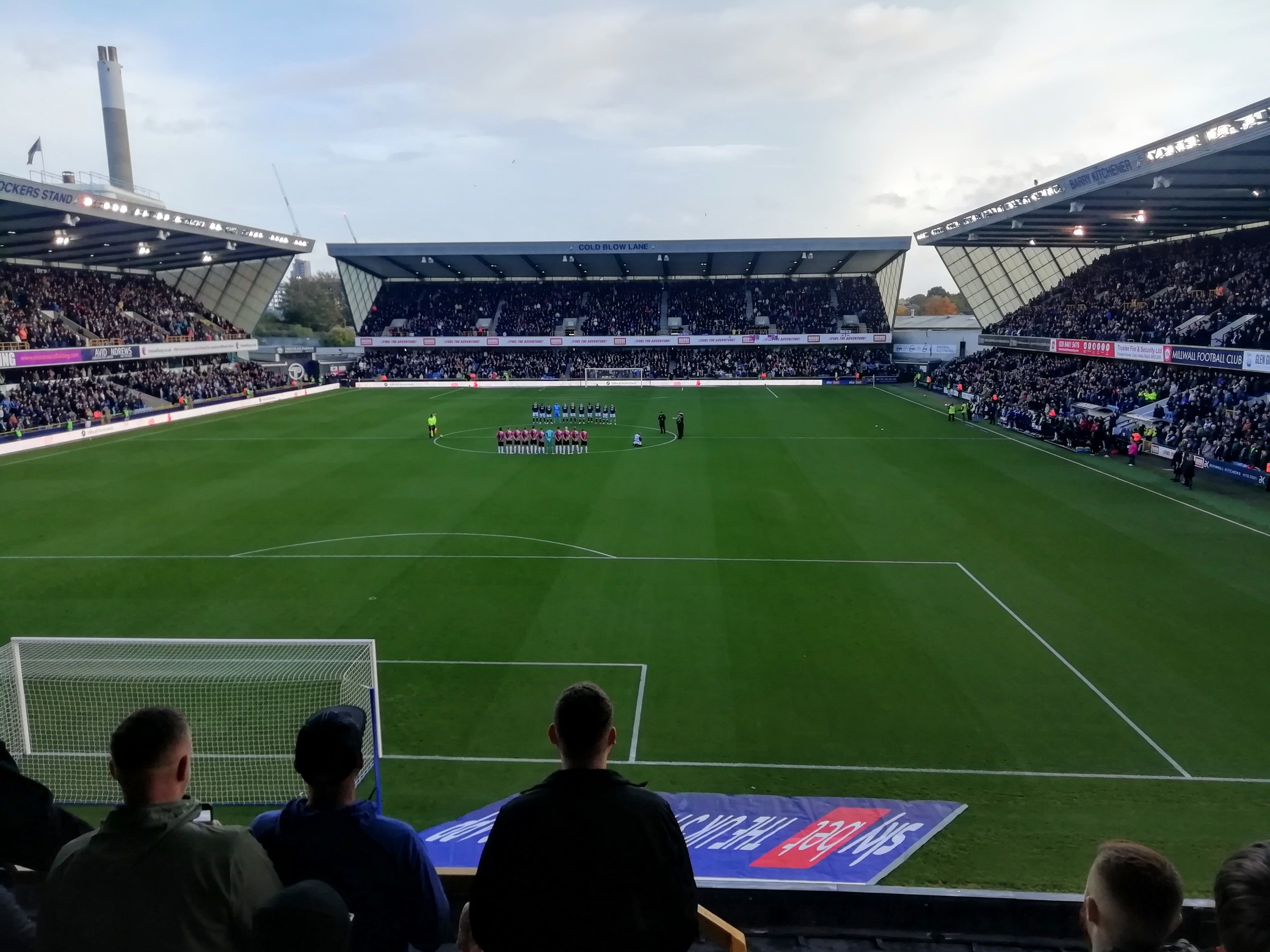 It was an unchanged Southampton at Millwall, although we did alter things by trying three-at-the-back for most of the game. No change in the hosts' management either, possibly a board getting cold feet over whether to appoint Nathan Jones. It's almost needless to say that our more settled outfit dominated possession, racking up 73% by the end, when both sides seemed to be playing in the same direction. That's all very well, but getting the ball past our old friend Bartosz Bialkowski was the aim of the exercise, and he saved six shots on target as opposed to Bazunu's one. Stats like that need to be put in context, and in Southampton's favour, it's difficult to recall any Bazunu action, other than as a member of the play it around the box crew, whereas Barty was properly tested. Against that, he wouldn't have been expected to let any of the six get past him, although the best of those, from Sulemana, did have him at full stretch. Most of Millwall's seven shots off target more than justify the term, but they do include the nearest thing we had to a goal for most of the match: centre back #1 Cooper headed a corner back into the mix for centre back #2 Saville to head onto the bar. Manager Martin waited 71 minutes before making his first change, and an inconsequential one at that, with Manning replacing Bree. Then on 77, on came Fraser for Sulemana – an odd decision to replace a player looking likely to crack a determined home defence, but Fraser does have previous in these situations, and sure enough there he was to score his second added time winner: Adam Armstrong's first pull back was blocked but he kept his composure to pick out Fraser with the second, and a near post finish was from close enough to goal to give Bialkowski no chance. It secured the team's eighth point of the season from goals scored beyond the 90 mark – and that excludes the 87th minute winner at Hillsborough; no co-incidence says Russell, and he's surely right. The beauty of scoring so late is that reduces the chance of throwing away points from winning positions, as has cost us dearly in the last few years – in the end, it may have been as well that we weren't awarded a penalty for Cooper's block on Alcaraz's shot that replays show was very much hand-to-ball. 
Three LSSC Man of the Match candidates to choose from: 
4. Flynn Downes. On a good day he can look very good.. 
22. Charly Alcaraz. A lot of shots that almost brought reward. We sometimes need more shooting to max out those possession stats. 
35. Jan Bednarek. Not many Championship sides include a current international centre back from a strong nation. 
Become a Member
Become a member of London Saints from as little as £5.