Preston Away Drew 2 – 2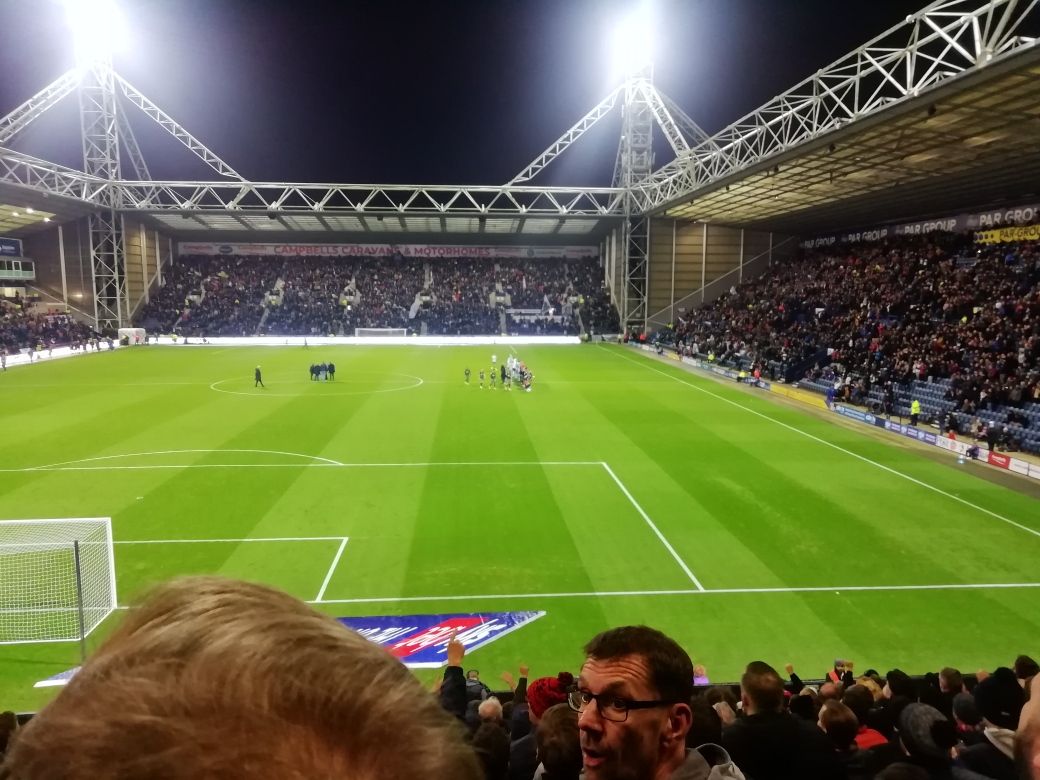 Saints fans had been seeing the benefits of a (fairly) settled side but we knew things had to change at Preston as Manning was suspended, and, as it turned out, Harwood-Bellis was out through injury. Straight swaps introducing Bree and Holgate kept Walker-Peters on the right plus the same general defensive shape, despite doubts about both newcomers' ability. It was in front of them that the oddities occurred, with Charles, Edozie and Adams all recalled as Stuart Armstrong, Alcaraz and Sulemana sat out at least the opening of the game. North End sought to threaten Southampton's back line passing routines early on, but you can't keep that up for 90 minutes and it was the away team who took the lead just after the half hour with a sublime left footed strike by Walker-Peters, cutting in from his flank. Keeping the sheet clean up to the break was a close call as Bazunu managed to stick out a foot to keep out King and the ball bounced safely but narrowly past the post off Charles' arm – shouts for a penalty were absurd as the player had his back towards where the ball came from. A funny ten minute spell spoiled all that when things got underway again, and an equaliser could have come in the opening seconds when Bazunu and Holgate got their communications all wrong. As it was, Preston had to wait another seven minutes to get level, substitute Osmajić firing in from 20-odd yards, but not exactly into the corner or with that much power; it was, though, a low shot to the keeper's left and we know what happens then with Bazunu, although a deflection didn't help. In no time we found ourselves behind when Bree was sucked inside and Edozie couldn't track full back Potts' run into the box that ended with a shot that went through Bazunu. A knock had forced Adams off at the interval, replaced by Mara, but now the cavalry came on in in force: Sulemana, Stuart Armstrong and Alcaraz all back in harness, plus the hero of Hull, Fraser. That one meant Sulemana only had 14 minutes looking dangerous on his favoured left wing before getting in Walker-Peters' way on the right while Alcaraz in particular seemed to be trying too hard for that elusive game changing pass. The whole thing seemed to be eluding us as a unit until a corner was forced deep into added time. Up came Bazunu, who'd had an eventful game, including combining with Bednarek to deny what looked a certain breakaway goal – so if the old sod of sod's law was on his side, he'd only go and score, wouldn't he? At first sight it looked as though he had, and a late, late Saints equaliser was announced as such at the ground, but, although Bazunu got in a clean header from Fraser's corner, it went in via substitute Ched "'no' really means yes'" Evans for an own goal. 
Three LSSC Man of the Match candidates to choose from:
2. Kyle Walker-Peters, still looking the best right back in our division, although his best moments came when going forward.
24. Shea Charles. Bought in so he and Downes could combine to protect the back line, but it was Downes who had to be sacrificed in the search for an equaliser, so well did Charles play.
35. Jan Bednarek. A close call between him and Holgate for the short list (so don't write off Holgate yet!).
Become a Member
Become a member of London Saints from as little as £5.