Leeds Home Won 3 – 1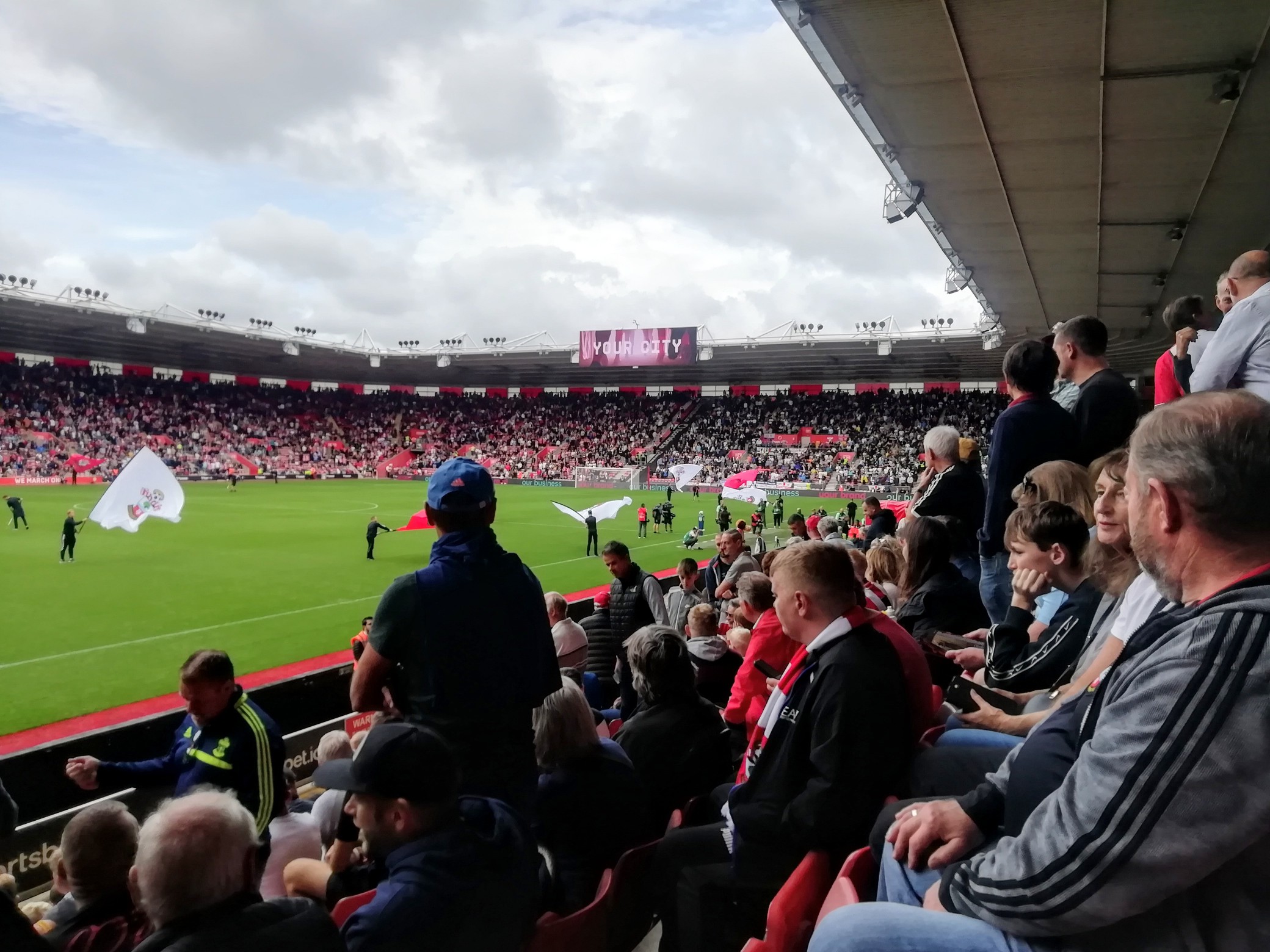 With a run of four defeats behind them and visitors Leeds reportedly playing better than their 13 points suggested, there was not much pre-match confidence about this encounter, and the announcement of a team lacking an obvious defensive midfielder didn't help in that respect. Crucially, though, we had Walker-Peters in his correct position on the right of an orthodox back four, and a start for Sulemana. Within two minutes it had worked as Walker-Peters threaded a pass to Adam Armstrong who cleverly beat Meslier to score off the post: looking at the replay, this may just, but only just, be one where we benefitted from the absence of VAR. And on the half hour the manager's selection on the other flank paid dividends as well when Sulemana cleverly found Smallbone whose first-time, side-foot shot went in off the other post. It wasn't long before Sulemana provided another assist, passing crossfield for Adam Armstrong to leave Byrom on the deck and this time blast the ball through Meslier: looking at the replay, we may just, but only just, have benefitted from Struijk's final touch. Three home goals for the first time since… well, since August actually, but with the defence being more pragmatic than usual (an early error by Manning excepted), this one felt more secure. With so many recent disappointments, especially at St. Mary's, it wasn't surprising that there was much talk at half time of a 2005 game when the same visitors turned around a similar deficit to win 4-3, but Saints were still comfortable, albeit looking without looking too much like increasing their lead, as the clock moved on relentlessly. Then we managed to concede from a corner despite seeming to have plenty of players around the ball and suddenly thoughts turned to how, rather than if, we would throw this one away in the last half hour: Struijk was the scorer, stabbing the ball home from ten yards. Manager Martin's immediate response was to replace Sulemana, a move that did not go down well with the player, or indeed, most of the crowd. A double change ten minutes later seemed more sensible: Charles and Adams on for Smallbone and Alcaraz, and seemingly contradicting Russell's latest pronouncement – that we would not change the way we play, whether winning or losing. Any way of getting over the line was what was wanted, and Saints got there, despite the late introduction of Bamford who missed out on his usual goal against us. Well done lads; can you keep it up? 
Three LSSC Man of the Match candidates to choose from: 
2. Kyle Walker-Peters, at last looking the class player he should be in this league. 
9. Adam Armstrong, with two more goals to show for his usual effort. 
20. Kamaldeen Sulemana. He was announced as the Southampton man of the match, despite LSSC voting not yet open. This seems to be a new bit of PR at SFC, and hopefully not just designed to embarrass the manager for his substitution policy.
Become a Member
Become a member of London Saints from as little as £5.