Middlesbrough Away Lost 2 – 1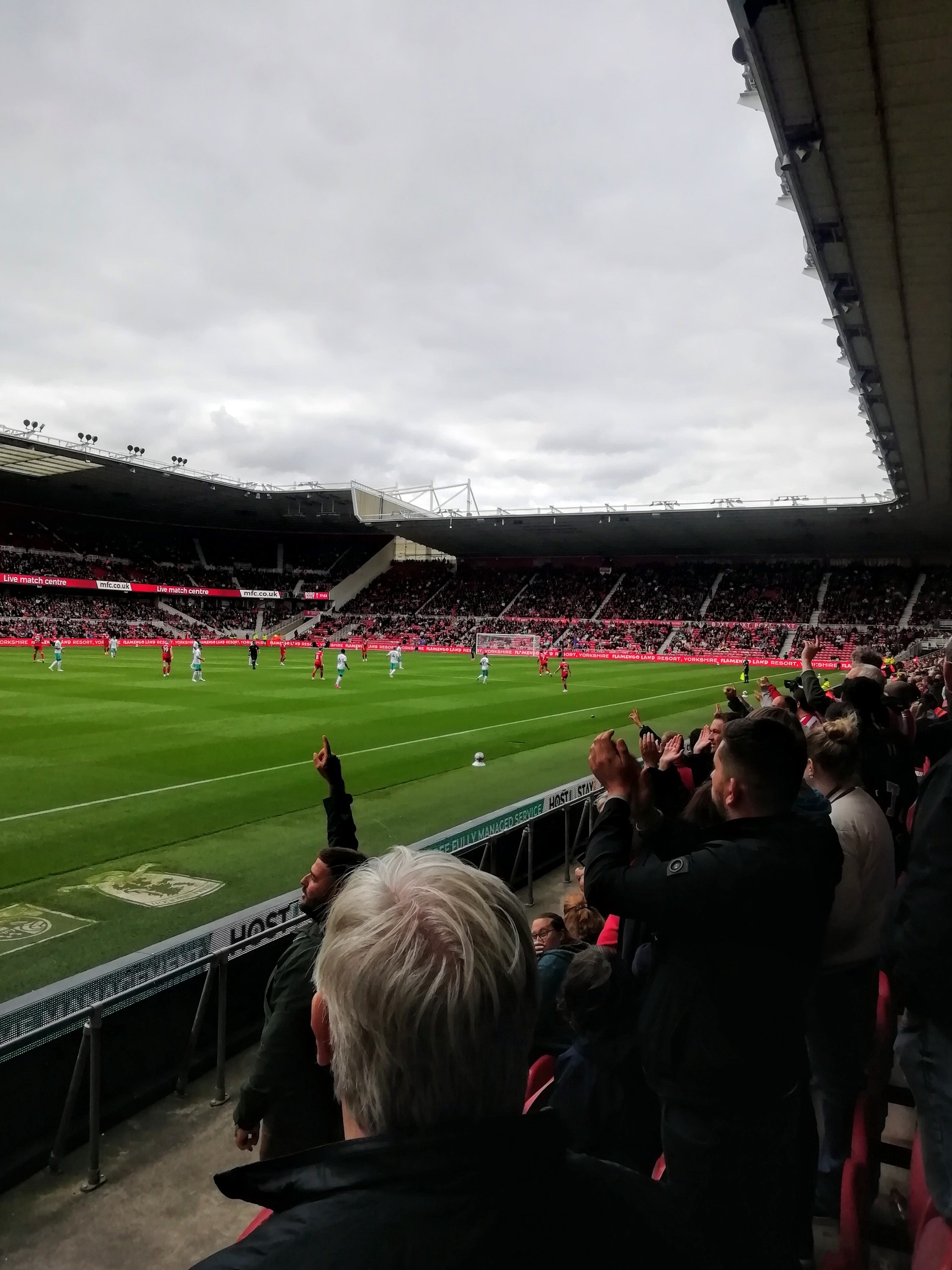 After the Ipswich defeat, Manager Martin seemed find everyone but himself at fault. Even when he does accept some blame, it somehow gets deflected – witness Holgate-gate after Sunderland when the player was hung out to dry by the coach saying he shouldn't have picked him. Holgate was back at Middlesbrough, replacing Manning in a flat back four with Walker-Peters expected to make up for known deficiencies at left back. Smallbone created an early chance for Adams, and a Premier League player ought at least to have shot on target, but, no matter, Flynn and Adams set up Adam Armstrong for a well-taken 17th minute goal, and Saints were on their way. Only they weren't: "we were too passive" said Russ, thus this latest defeat was the players' fault. So, in many respects it was, but such comments from what is supposed to be a supportive source can't do much for fragile self-confidence. Certainly Boro were on top after going behind and McGree somehow managed to find the post rather than a gaping target after Jones' cross opened up the Southampton defence. With half time approaching, Bednarek seemed to have controlled a dangerous situation, but he passed to Holgate who was promptly dispossessed by Jones and McGree was able to fire in a low shot to Bazunu's left – we know what usually happens next. At least this time the keeper got a hand to the ball, but only because it wasn't going directly to the corner of the net, which is where it ended up anyway. I think Bazunu needs to think about taking a step towards the ball in such situations, rather than just putting in the dive, but I must be wrong as surely one of our army of goalkeeping coaches would have told him by now? That was it for poor Holgate as Manning came on at the break, and Walker-Peters switched flanks. The table tends not to lie this far into the season and two ordinary looking sides failed to make much impression on each other until Harwood-Bellis was spotted wrestling Coburn to the ground as a cross didn't seem to be going near either. The defender claimed a case of mutual fouling, but you could see why a penalty was given, and Howson never looked like missing. Sulemana, who ought to be far too good for this league, even if he hardly gets any game time, had 20-odd minutes to make an impact, as did Edozie, on for Charles, but Saints looked inept in their forward play and, without Charles, totally exposed when they lost the ball: Coburn managed to waste a four-to-one break by shooting straight at Bazunu. It may have only been a single goal defeat, but it's hard to point to any progress being made since a 0-5 thrashing on the last visit to the north-east. 
Three LSSC Man of the Match candidates to choose from: 
5. Jan Bednarek, who must be wondering what he came back to after saying goodbye to his Poland team-mates. 
9. Adam Armstrong with a nice goal and quite a bit of effort.
16. Will Smallbone for some decent moments despite plenty of dross amongst his colleagues. 
Become a Member
Become a member of London Saints from as little as £5.