Leicester Home Lost 1 – 4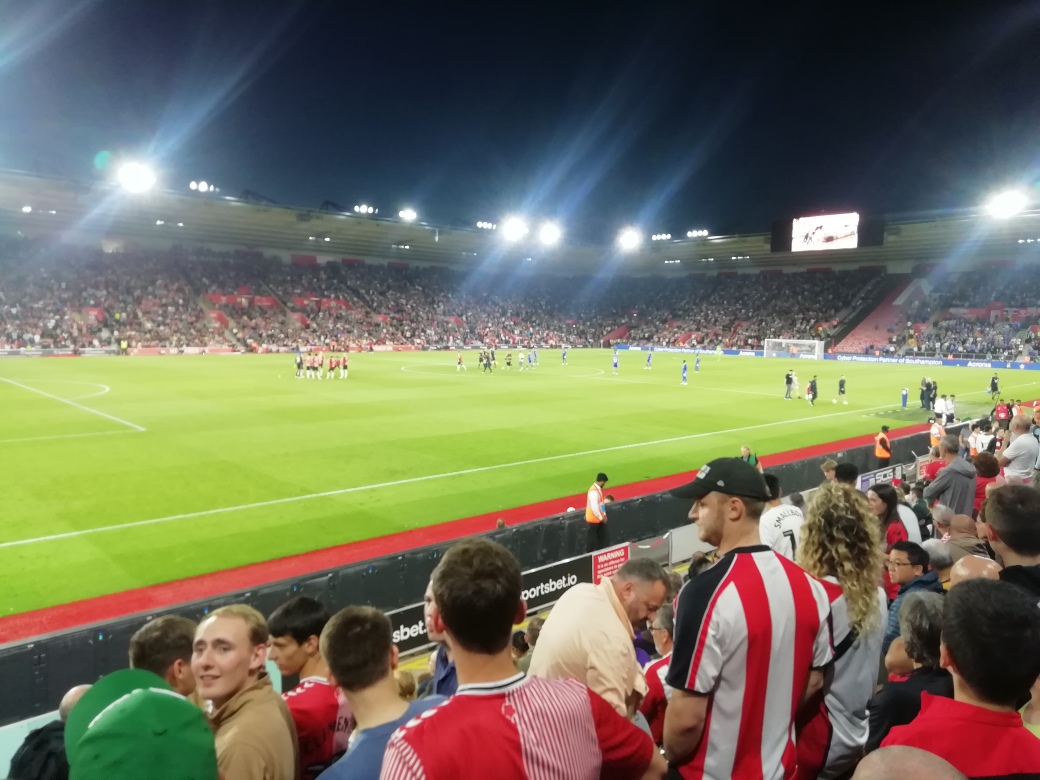 Those of an optimistic persuasion left Sunderland expecting our side to learn from a heavy defeat. My view was that the game showed that canny managers like Tony Mowbray know how to counter Russball, but it's also true that Saints could have coped better than they did. Thirteen days on, along come Leicester and nothing had changed in terms of cutting out unforced (and, indeed, early) errors. The ball hadn't even been advanced over the half way line before Southampton gave it away and somewhat inevitably Vardy ended up scoring after good work by Mavididi on the left. 21 seconds! Having beaten their Sunderland 'record' for conceding an early goal, the Southampton back line set about doing so again within a couple of minutes but somehow the visitors failed to capitalise when presented with a golden opportunity by a mixture of ball-playing goalkeeper and centre back. It looked to me as though we were trying to alternate between four and three at the back, which must be tricky at the best of times but with Stephens and Bednarek both injured, Walker-Peters out of form, Manning barely good enough, Charles pressed into service out of position and Harwood-Bellis on debut, this was mega-crazy. When Walker-Peters lost possession things were about to go from bad to worse and McAteer ended up scoring with ease. Fortunately Leicester were also pretty ropey at the back (well, they did have Vestergaard in their ranks) and they too always looked like conceding, as indeed they did when Bazunu hit a good ball forward to Fraser, Vestergaard slipped and Adams played in Edozie who took his chance well. Bazunu had recovered from the second minute cock-up and he was preventing City from going further ahead but again was helpless when his team lost possession once more and Mavididi took his chance well to make it 1-3 in added time. A ring-rusty Sulemana came on for Edozie at the break, and you could understand the move, although it didn't go well. Downes went off injured but no-one replaced him in the holding role until the unsuited Smallbone was forced back there. During this period, the huge vacuum between forward players and defence was most obvious, but it was a problem throughout, and demonstrated by the next goal: for the second game running we conceded from our own corner – Sulemana misplacing a pass and Smallbone in no position to stop a break that saw three forwards bearing down on goal unchallenged, but in fact Mavididi didn't need any help. Match stats showed Saints having more shots but in truth Hermansen was rarely threatened while Bazunu continued to perform above expectations. The crowd was recorded at 28,000 for this latest TV game but it must have been more like 8,000 by the end, just after Sulemana was sent off for jumping into a tackle on Justin. More lessons for Manager Martin and his charges to learn. 
Three LSSC Man of the Match candidates to choose from:  
21. Taylor Harwood-Bellis. Do you want to encourage him after a difficult debut? He can clearly play a bit. 
23. Sammy Edozie. Only 45 minutes from him, but some felt he was the best of our line-up during that time. 
31. Gavin Bazunu. A rare chance for Bazunu fans to support their man! 
Become a Member
Become a member of London Saints from as little as £5.