EFL Cup First Round South Gillingham Away Lost 3 – 1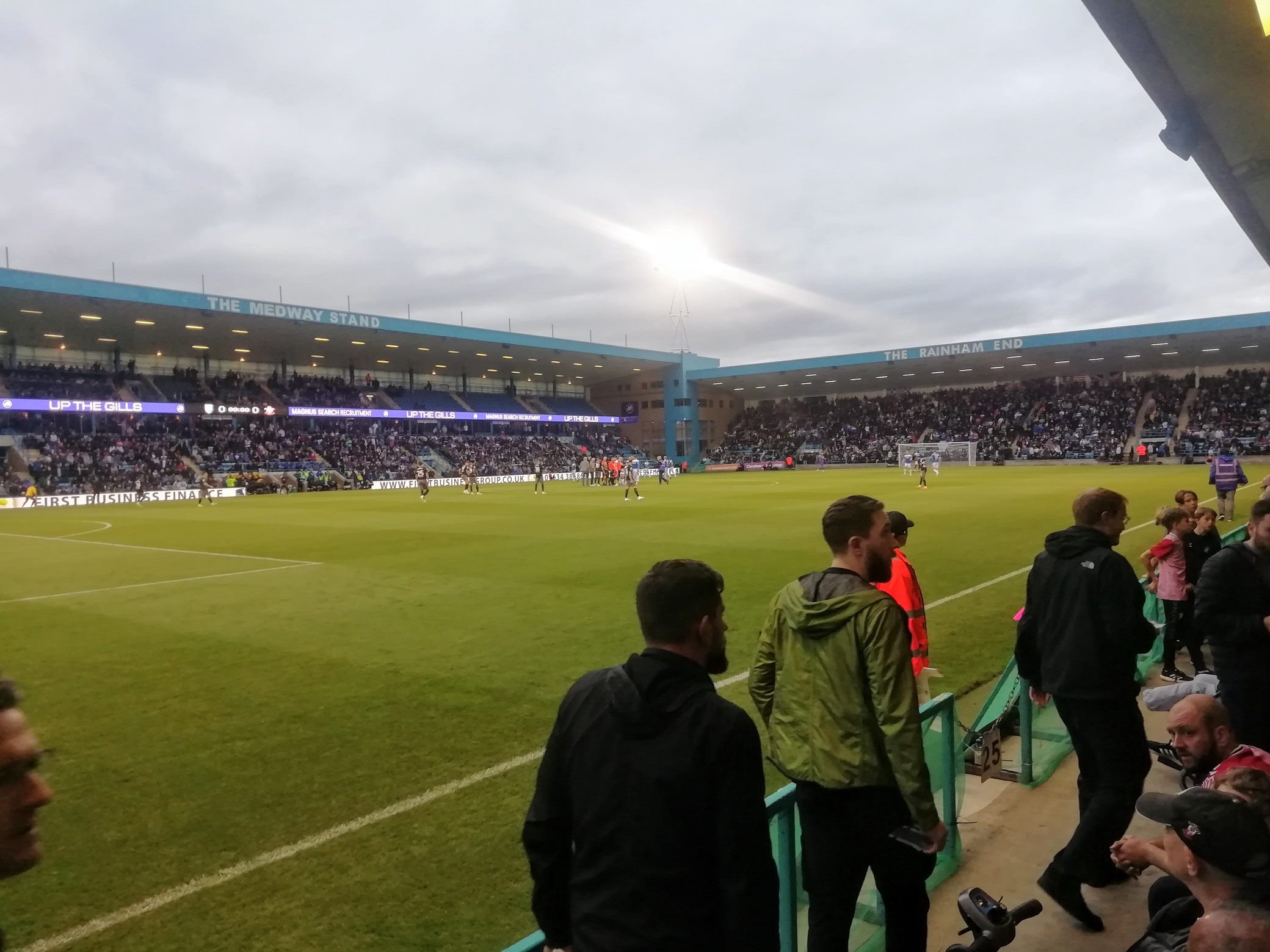 Manager Martin was distinctly displeased at his team's performance in the League Cup at Gillingham; well, he sent out a totally changed starting XI, he must have thought it wise to try Perraud at centre back and he's the one who's taught them all how to play his way. What happened was a timely wake up call to show that not all opponents will be as inept as Sheffield Wednesday at countering Russball, with a League Two attitude to tackling plus a sub-Premier referee in particular exposing the failings of some of our players amid the hurly-burly of EFL football. That may be doing the Gills a disservice as they out-skilled us as well, demonstrated by a 12th minute opener: Bree lost possession on the halfway line, Jefferies outpaced Amo-Ameyaw and his low cross was turned in by Nadesan – a fine goal. Amo-Ameyaw was providing the best hope of a response but too often the final ball was lacking, although he did assist Mara with an effort that hit the bar. A home lead at the break was deserved and it would have been doubled but for them to be penalised when McKenzie scored from a set piece in added time. Defending these situations is becoming a worry as, on 51 minutes, Bree allowed Ogie to head a deep free kick back from the goal-line and this time McKenzie got his goal. He soon added another with a fine shot from the edge of the box, and a difficult evening was becoming embarrassing – it would have been four for Gillingham but for a good save by McCarthy. At least the late introduction of Alcaraz provided an element of feistiness in the team, and he was rewarded with an 89th minute goal – a shame that neither positive applied to Aribo and Tall Paul's contributions. There were full debuts for Meghoma, who found the going tough at left back, and Charles. Doyle came on at half time and Dibling made an appearance off the bench. 
Not much to choose from for LSSC Man of the Match: 
25. Lyanco Vojnovic, who is one who relishes a physical battle. 
22. Charly Alcaraz, but are 30-odd minutes enough for an MotM honour? 
Maybe those responsible for the Twittersphere can add other worthy candidates: the little pub near the station, the chippy by the ground or Terry for getting us seats along the side? 
Become a Member
Become a member of London Saints from as little as £5.