Batcombe CC v London Saints, July 16, 2023, 30 overs (Somerset tour)
Batcombe CC v London Saints, July 16, 2023, 30 overs. Conditions: overcast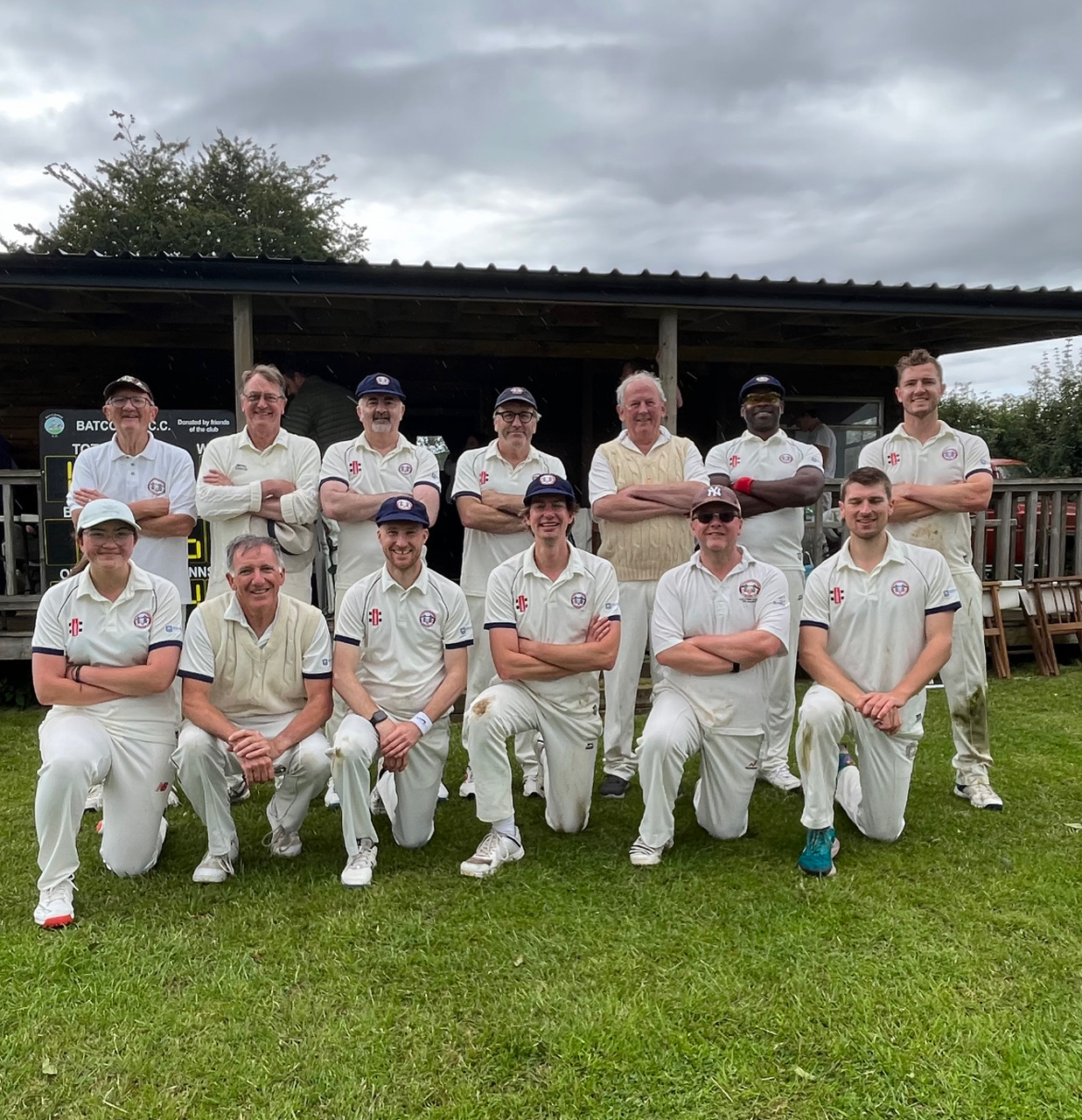 London Saints                              143-5 (B. Collis 41no, McIntyre 35, G.Dowson 10no)
Batcombe 148-5 (H.Dowson 3-17, G.Dowson 1-20, Nanton 1-27)
THE first day of the Somerset tour (1st run in 1999) is traditionally golf. We played underwater golf and came off after nine spectacularly wet holes. Saturday's cricket match against Witham Friary was called off due to the pitch being under water – so it was a huge relief to get a Sunday game against Batcombe, who had covered their strip.
It's not a good sign when your wickie fumbles the ball four times behind the stumps. But we'll come to that later *
The skipper had tough choices from the off. Which pair of trousers and glasses to wear and what to call on the toss. He won, we batted and Terrence Collis and Mike McIntyre were up. There was little bounce and a very slow outfield. It took 12 balls to put a run on the board – happily, they had racked up three wides. At least Terrence could see the ball, his shiner from the previous week having subsided to a mottled purple. This time, he got thumped on the back.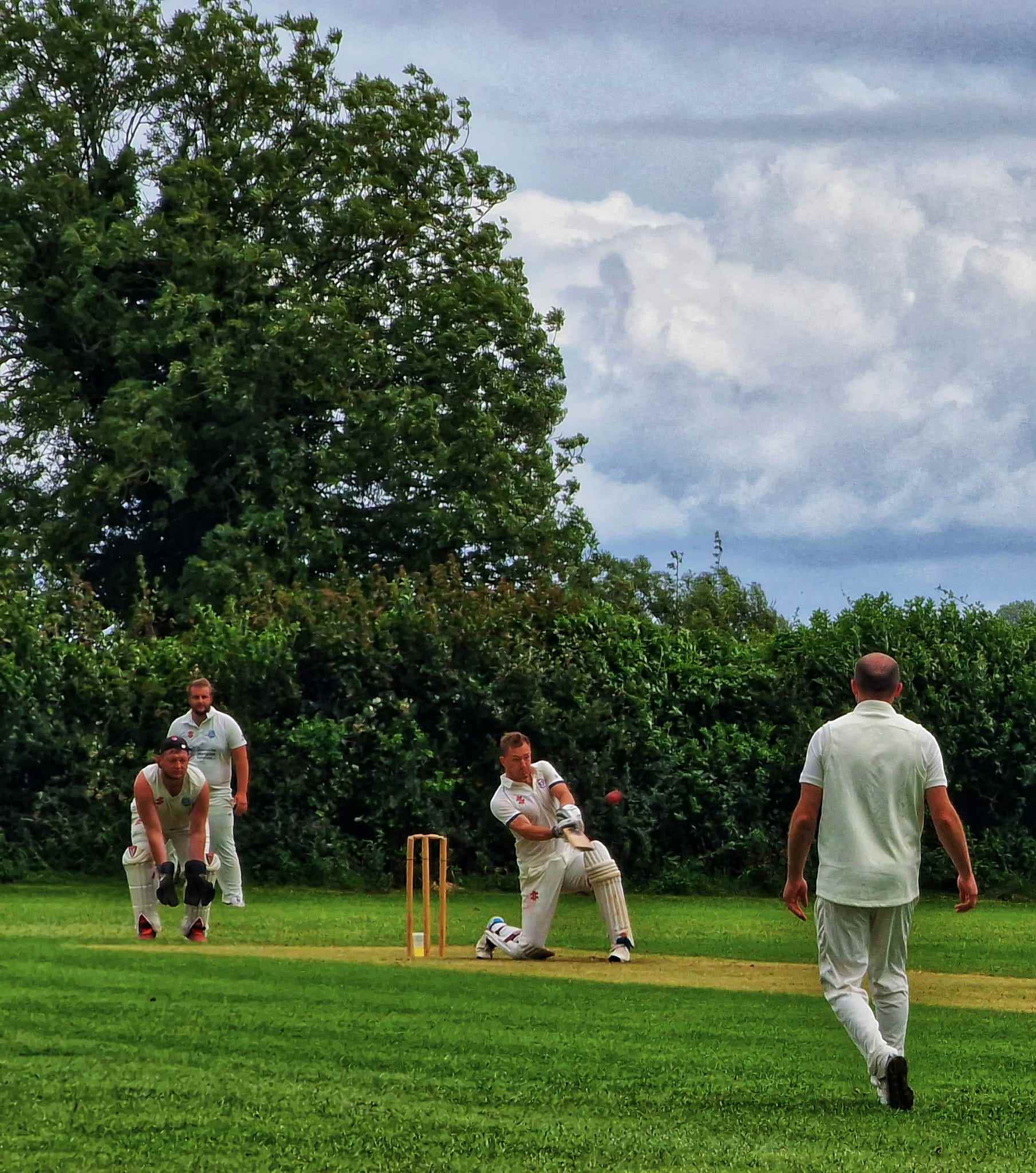 The pitch offered very little: after 11 overs, the scoreboard read Terrence 7, Mike 14 and Extras 19, mainly wides. But it was 40 on the board before Terrence nicked one to slips ("It was the first one I could reach"). Henry Dowson followed in the 14th over caught off Dylan, their best bowler. 54-2. Enter Ben Collis. He and Mike looked to run everything. A single beckoned when a player misfielded – two overthrows later, it was a Thin Boy 3. Remarkably, the first maiden came in the 22nd over (Dylan): it was also a wicket maiden, Mr Consistency Mike Mc bowled for 35 – his previous two innings were 36 and 34.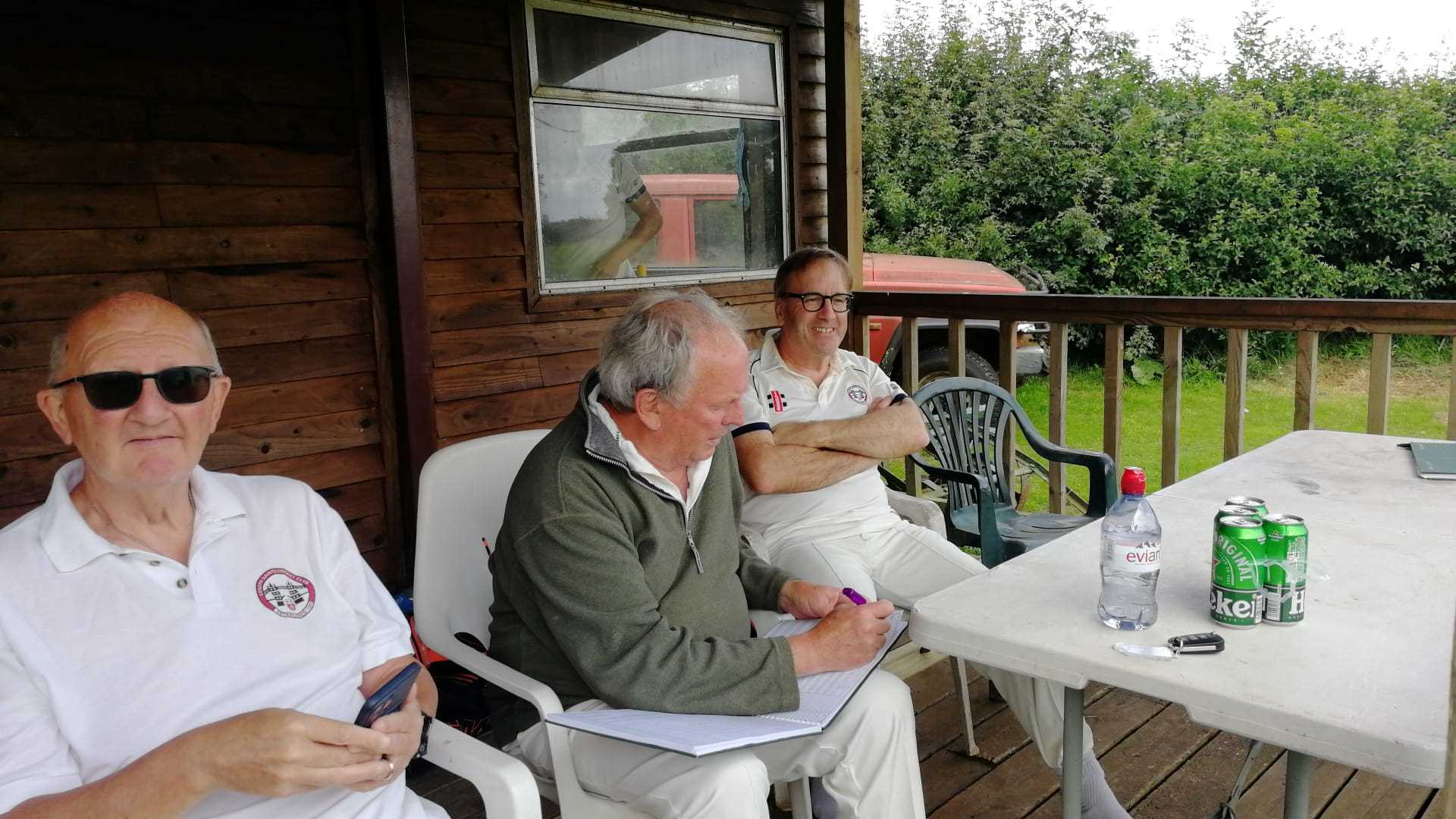 It was 93-3 off 22, and Phil Rogers set out to hit out. But he was caught: 96-4. Ben then took on the responsibility, hitting two sixes and three more boundaries in a fluent 41 not out. Judas 123 JG and George Dowson weighed in with a boundary each as 50 came off the last seven overs – Ben and George were left not out. A modest total aided by 25 wides. But a wet outfield meant you had to try and clear the ropes – difficult with a ball not bouncing. We had 13 boundaries including Ben's two sixes.
London Saints CC
Collis T c b Lurch 7
McIntyre M b Dylan 35
Dowson H c b Dylan 6
Collis B not out 41
Rogers P c b Matt 1
Griffiths J c b Pete 9
Dowson G not out 10
Extras 34 (inc 25 wides)
TOTAL 143-5
Frank 5-0-24-0 Rueben 3-0-12-0
Steve 3-0-13-0 Lurch 5-0-19-1
Dylan 5-1-19-2 Matt 5-0-16-1
Pete 4-0-29-1
Batcombe innings
Re-energised by a generous tea from the hosts, DT had another decision to make – which two from a squad of 13 would sit out the first five overs. Myself and Terrence volunteered and were approved. George and Phil opened the bowling with three accurate and tight overs each for 17. Phil bowled 4 overs with David Nanton replacing George: he was quickly in the action, bowling the opener for nine. It's possibly unfair to point out that steady Steve, the other opener went on to make 50 not out. But it's true. With Dylan tonking at the other end, David got hit for 19 off his next three overs. Step forward Henry Dowson. He bowled three Batcombe batsmen with his third, fifth and eighth balls – Matt with a silver duck and the dangerous Dylan out for 21. His 4-0-17-3 figures were his best return for LSCC.
The other opener then edged a good ball from the skipper, who had replaced One-Liner, which looped gently at hand height to wickie Gary Speedtwin …
* The story. Speedo misjudges and the ball squirms out. He goes for a second grab but only managed to knock it up again. At this stage, he overbalances and, falling, valiantly sticks out a hand. And misses: the ball goes up again. He crashes to the ground (but he's got his body under it!) and his hands rose to clasp the cherry. No! He fumbles it for the fourth time and the ball bites the dust.
For a short while, the game was back in the balance but then Steve and new batsman Matt set about DT and Paul Pearce. A rattled skipper even dropped a dolly at mid-on ("the wrong glasses") and conceded 34 off his last two overs (3-0-38-0). With nine on the boundary, the Batcombe boys on the balcony saw Pearcey's trademark slow skier opener and to a man, said "Oh no… Don't get sucked in boys. We always do." Then Pearcey's third ball was a wide and his fifth cracked to square where JG was felled when the ball thudded into his knee. His search for his 200th wicket continues.
Did I mention that DT only noticed myself and Terrence still in our deckchairs after 15 overs? He let it be but then Terrence came on for JG, then me for a crocked Speedo with eight balls to go. It was JG's second consecutive game to come off injured – and Speedo's third in a row.
George returned to see off Matt (38), sharply caught low down by Mike Mc. But as the sky darkened with six needed off nine overs, the game was up. Steve reached his 50, the target was two and youngster Reuben hit Batcombe's seventh maximum to seal it.
All in all, good to get a game in against a good friendly Batcombe bunch. They had two young brothers playing, as did we. We also had a (Collis) father/son combo. As DT remarked, it was family friendly: Terrence didn't give Ben out LBW, George didn't give Henry the finger and George definitely was not run out off the last ball. Then all down to the pub as the heavens opened.
Batcombe CC
Chris b Nanton 9
Steve not out 50
Dylan b Dowson H 21
Matt b Dowson H 0
Graeme b Dowson H 0
Pete c Mike Mac b Dowson G 38
Frank not out 12
Reuben not out 6
Extras 10
TOTAL 146-5
G Dowson 5-0-20-1
Rogers 4-1-17-0
Nanton 4-0-27-1
H Dowson 4-0-17-3
Thomas 3-0-38-0
Pearce 3-0-22-0
Champagne moment: Well, there was that moment when the teas were cleared away but eagle-eyed Tea Committee member JG123 spotted a woman unwrapping a ginger cake. Ooh, that looks good said JG, not realising she was George and Henry's Grandmother and had brought a cake along to share with her family. She was too polite to refuse JG a slice. But obviously Speedo's juggling act, without a doubt wins the moment today. In an exclusive interview, he said: "I'm devastated."
Man of the Match: "He likes a bit of drama," said Dad Terrence as we lounged on the boundary and watched Ben skid 10 metres on his knees to field a ball. Twice, he slid from point to square leg to pouch a ball at the feet of a fellow fielder, then swore furiously when he failed to jump about 10ft to catch a six. For being an enthusiastic all round action man, and a cracking 41 not out to put us in the game, it's Ben, with Henry runner-up.
Note 1: DT says his opticians have rung to say his new glasses were ready to pick up.
Note 2: In the absence of a game on Saturday, Witham Friary kindly arranged a darts and bar billiards tournament at the legendary Seymour Arms (£3.50 a pint of bitter, £2.80 cider). We won at darts 447 – 386 (don't ask) and 3,050 – 1,850 (match abandoned as Reg mucked it up, it took too long and the BBQ was ready).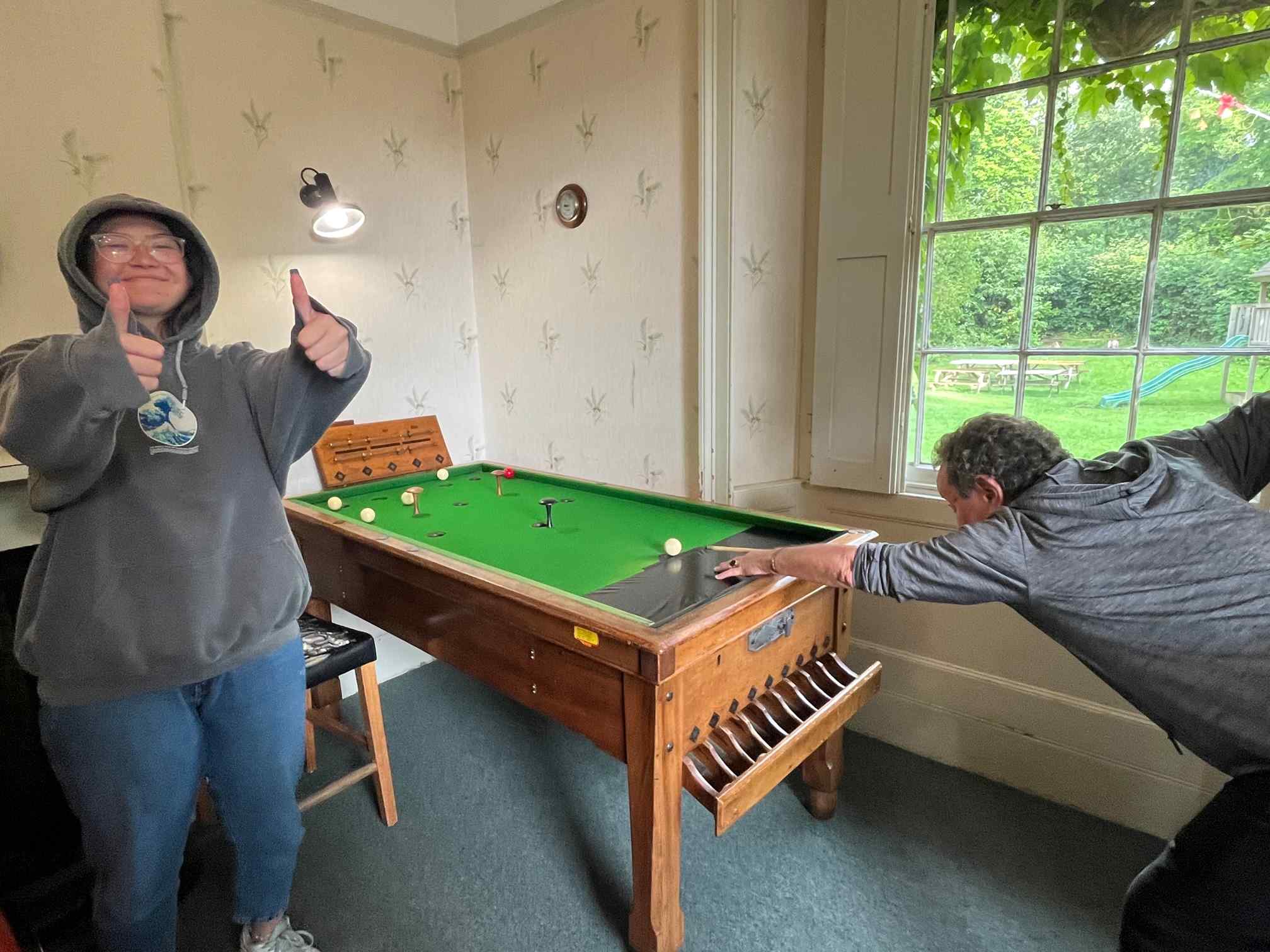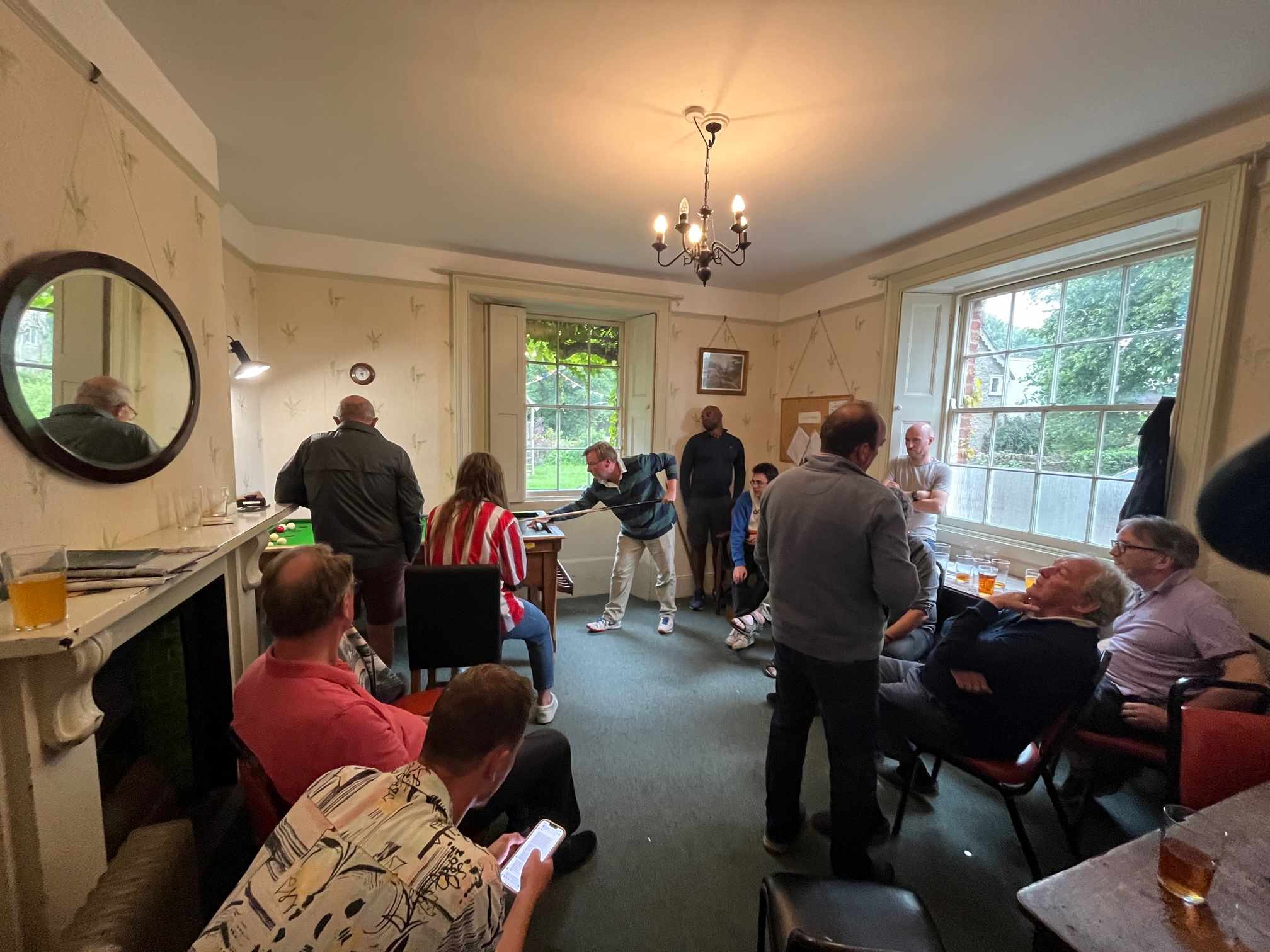 Note 3: Sheena Quinn won the golf with 16 points off nine holes, hubby and organiser John Quinn second also with 16 points and Peter Rattue third (13).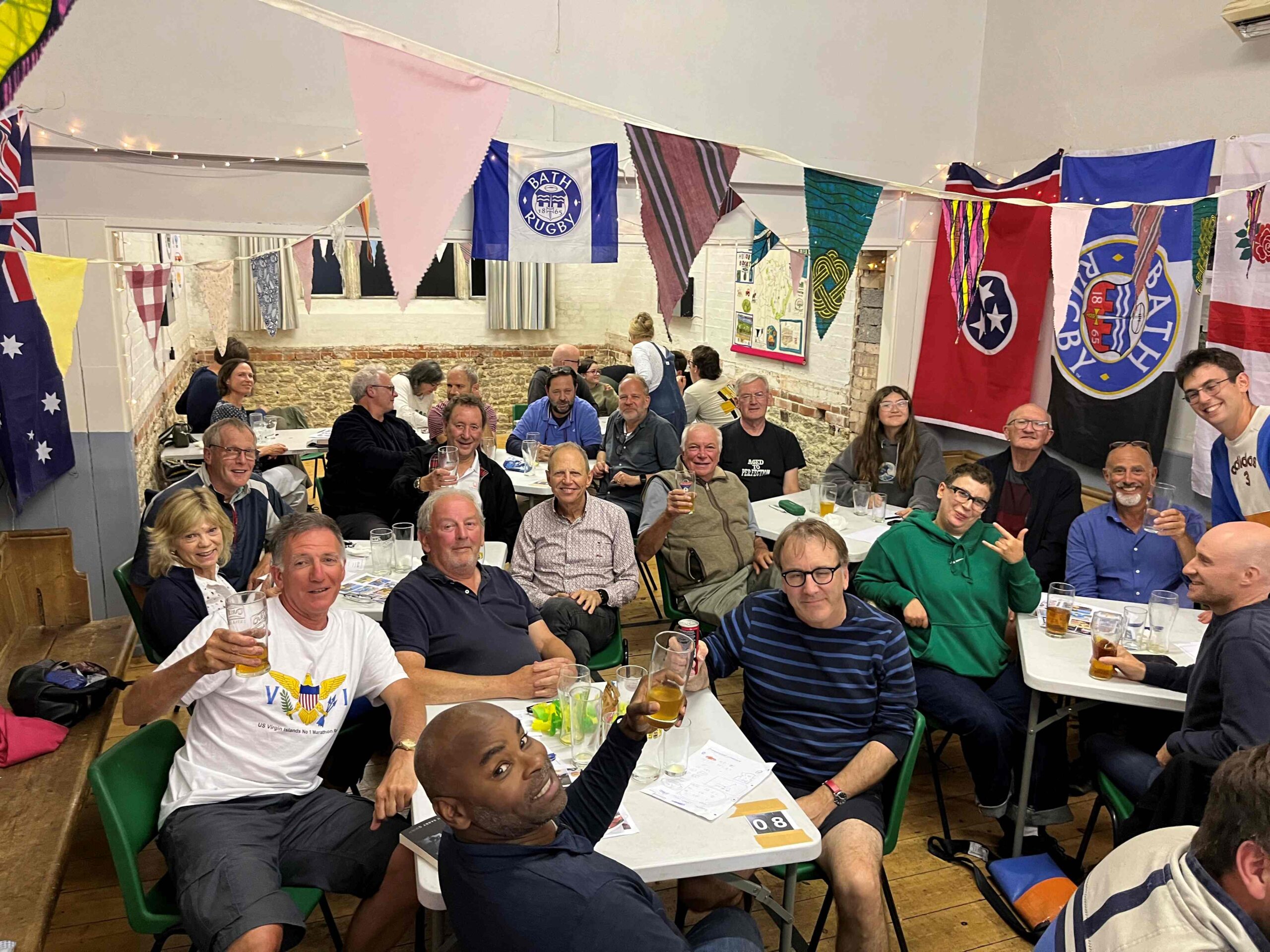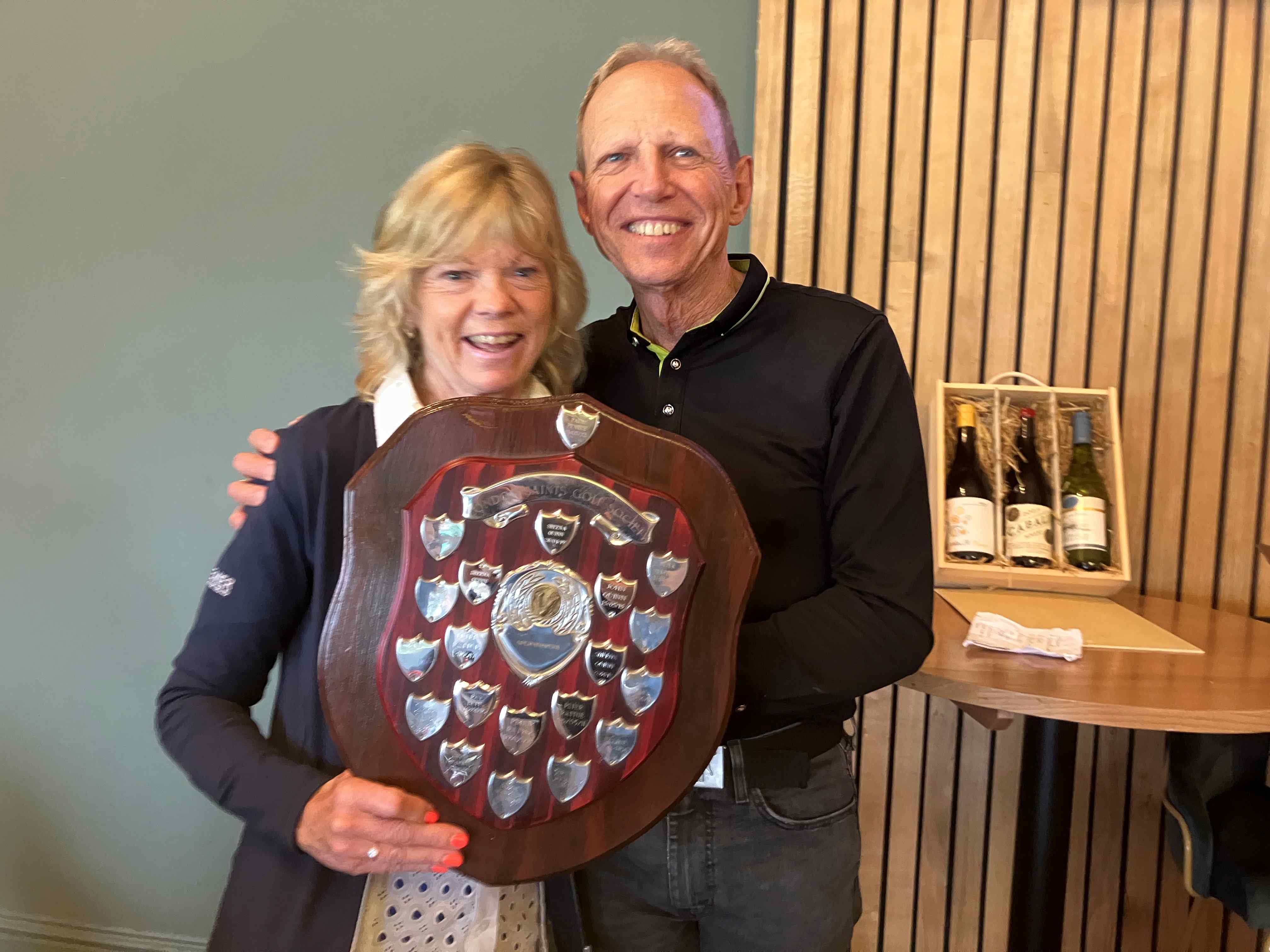 Become a Member
Become a member of London Saints from as little as £5.