Nascott v London Saints – Cassiobury Park, Watford – Sun July 9
Nascott 120-6 (G.Dowson 2-15, Lavery 2-15) off 35 overs
London Saints 121-8 (G.Dowson 20, B.Collis 15, Berkeley 14no, H.Dowson 14) off 33.2 overs
"Ultimately, the quality of a cricket report, or any piece of writing, is subjective and can vary depending on the preferences of the readers." – a quote from David Nanton's AI bot.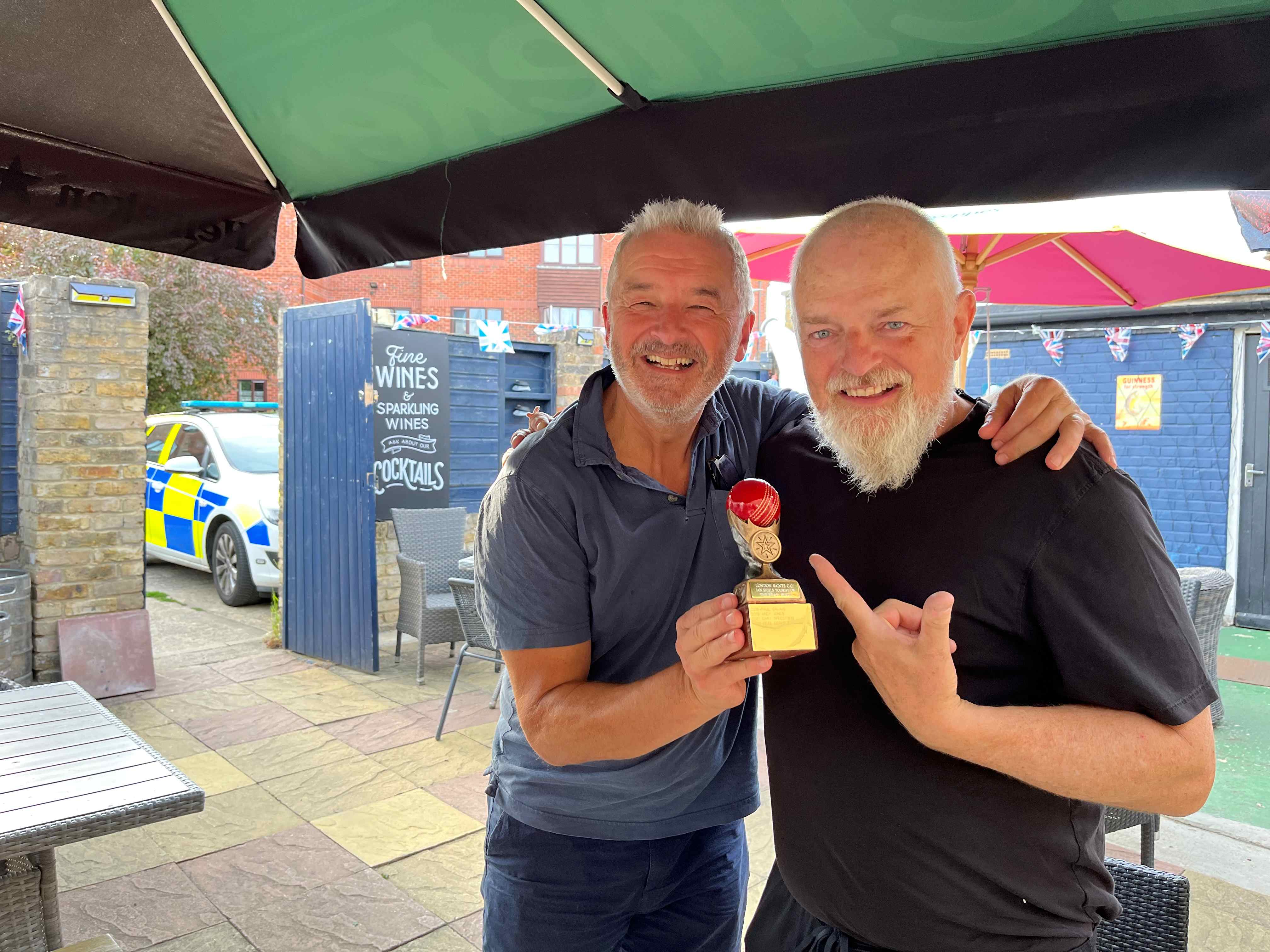 The scene was set. Was sun-drenched Cassiobury Park in Watford going to be the venue for the historic moment that Paul Pearce finally claimed his 200th wicket for London Saints? The annual away fixture against Nascott was all too familiar – no changing rooms, one big tree for shelter and bring-your-own teas. (arguably, in some ways an improvement on our home matches – where we are treated to £100 worth of fairy cakes, cheese and ham sandwiches and a large bottle of vodka [although we never do see the vodka).
Lucky tosser DT ended his winning streak with the coin and Nascott chose to bat (which was just as well as the team kit was still on the M25 in the back of White Viv's car). Richard "Number 1 Son-in-law" Griffiths also caused some concern after texting DT to say he had arrived at Watford Tube station but then disappeared off the face of the Earth.
The pitch was hard and dusty and the fast outfield did not bode well for London Saints as Nascott, with their smattering of South African big hitters, went out to bat. However, some excellent quick bowling backed up by some sharp fielding (notably with some agile and inventive wicket keeping by Dickie Quinton De Cush) soon had the home side in trouble. At drinks after 17 overs Nascott were languishing at 49-6, with most of their biffers back in the "pavilion" (under the tree). It was unusual for London Saints to be this dominant and it prompted David "Flatliner" Nanton to remark that he hoped Nascott would score more runs in case the game ended before he had the chance to knock off the 12 runs he needed to reach his batting milestone.
The hard pitch was causing problems…and injuries. One full-length ball from George Dowson reared up and struck Nascott's "Big Dog" on the head with a crack that sounded like it had hit the helmet that he should, in hindsight, have been wearing. The bumps and bruises caused in various ways by the hard pitch were added to by ever-enthusiastic Ben Collis, who twice fired in throws from the covers – only to hit the batsman on both occasions.
An unusual amount of police activity, with patrol cars driving slowly around the park became even more intriguing when they were joined by a police helicopter which hovered 200ft above us. All became clearer when they announced they were looking for a 78-year-old with grey hair (they were clearly checking out several London Saints veterans). This carried on for ten minutes and a further announcement asked people to be on the lookout for a grey-haired woman with a blue anorak. Various theories were suggested about who this woman was – maybe she was a kidnapper with a penchant for cricketing types. Come to think of it, where was Richard Griffiths?
The helicopter eventually buzzed off and there came the big moment of the day – Pearcey's latest attempt to capture his 200th wicket for London Saints. Fresh from a week in the sun, Pearcey thought that he had achieved his milestone with a plum lbw but the celebrations were cut short when the Nascott batsman claimed he had "leathered" the ball with his bat. It was debatable but, after a week when the spirit of cricket was brought into question (Aussies please note), he was called back to the crease and Pearcey's wait continued. Things got worse for PP in the following over when Andy "White Viv" Jones, at silly mid-on, was unable to hold on to a drive by the same batsman. Nascott's Craig made the most of his double reprieve and he and Josh, displaying some textbook defensive shots, put on a creditable 70 runs before the Nascott's innings closed at 120 for six.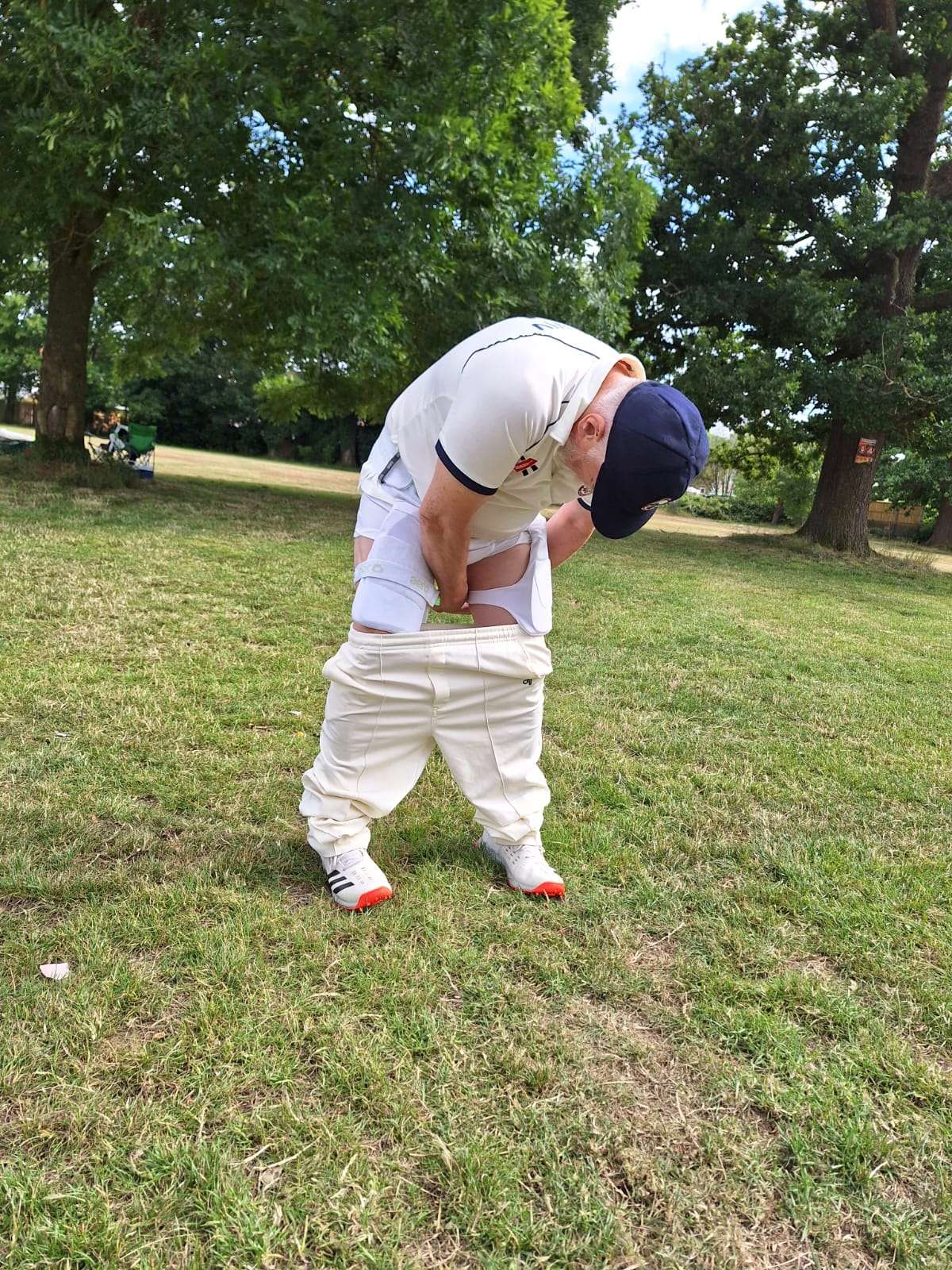 A short interval for DIY tea, was followed by Dickie and Terrence Collis opening the London Saints reply, Dickie stepping in for White Viv while the latter's dodgy hand stopped throbbing. Needing 3.5 an over, the pair started steadily, with Terrence scoring with some handsome shots. But everything changed on eight overs with the score at 20-0 when Terrence, attempting a sweep, top-edged the ball into his eye. He retired on 12 as the growing lump over his eye turned the colours of a rainbow.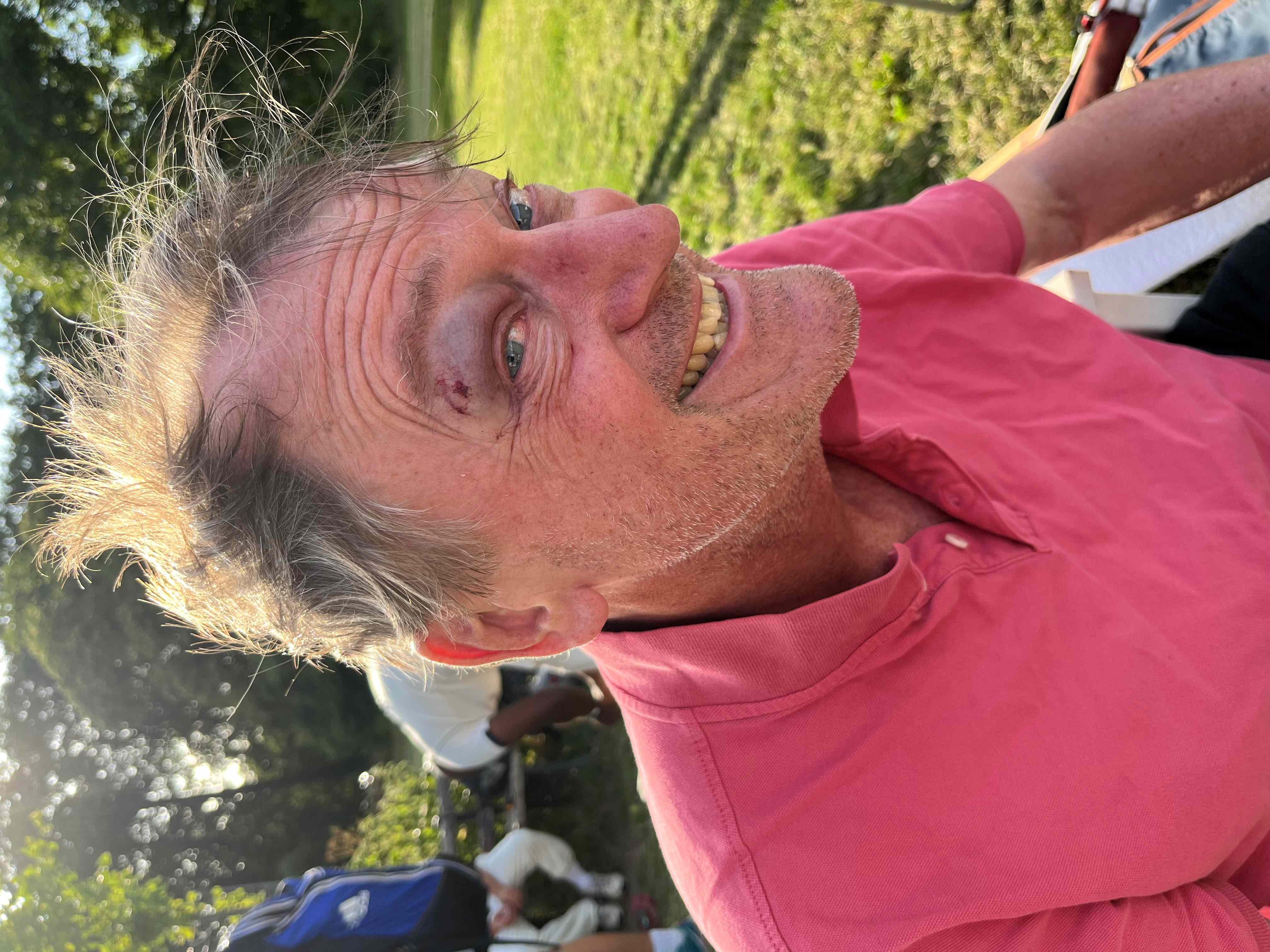 White Viv took his place but only faced three balls when given out for a dubious lbw by Flatliner, standing in on trigger-finger duties for the absent Johnny Griffiths. [Author's note: Taking guard well outside his crease and moving forward to a ball, White Viv was halfway down Watford High Street when struck on the pads only to look up to see DN raised finger. Just saying…] Big-hitting Dickie, unusually quiet as he got the hang of the pitch, was then caught in the deep for one. In the space of a few balls London Saints were 20-2 and a man down.
Dr Ben and then the Dowson brothers then set about chasing the 100 runs needed – with Henry hitting a huge six, the only one of the afternoon, and splitting his bat in the process. The run rate rose but wickets kept tumbling. One of them was Pearcey (no doubt relieved that White Viv had joined him in the duck trophy standings minutes earlier) was bowled for another duck by a looping full toss which hit high on his stumps. The ball had passed Pearcey – who had marched out of his crease attempting a jolly heave-ho – at chest-height, but passed the crease close to waist-height. Was it a no-ball? The decision fell to the square leg umpire – who just happened to be White Viv. The ball was judged to have been good and Pearcey's frustrating day with bat and ball was complete – and he remains in course to maintain his one-trophy-per-season record.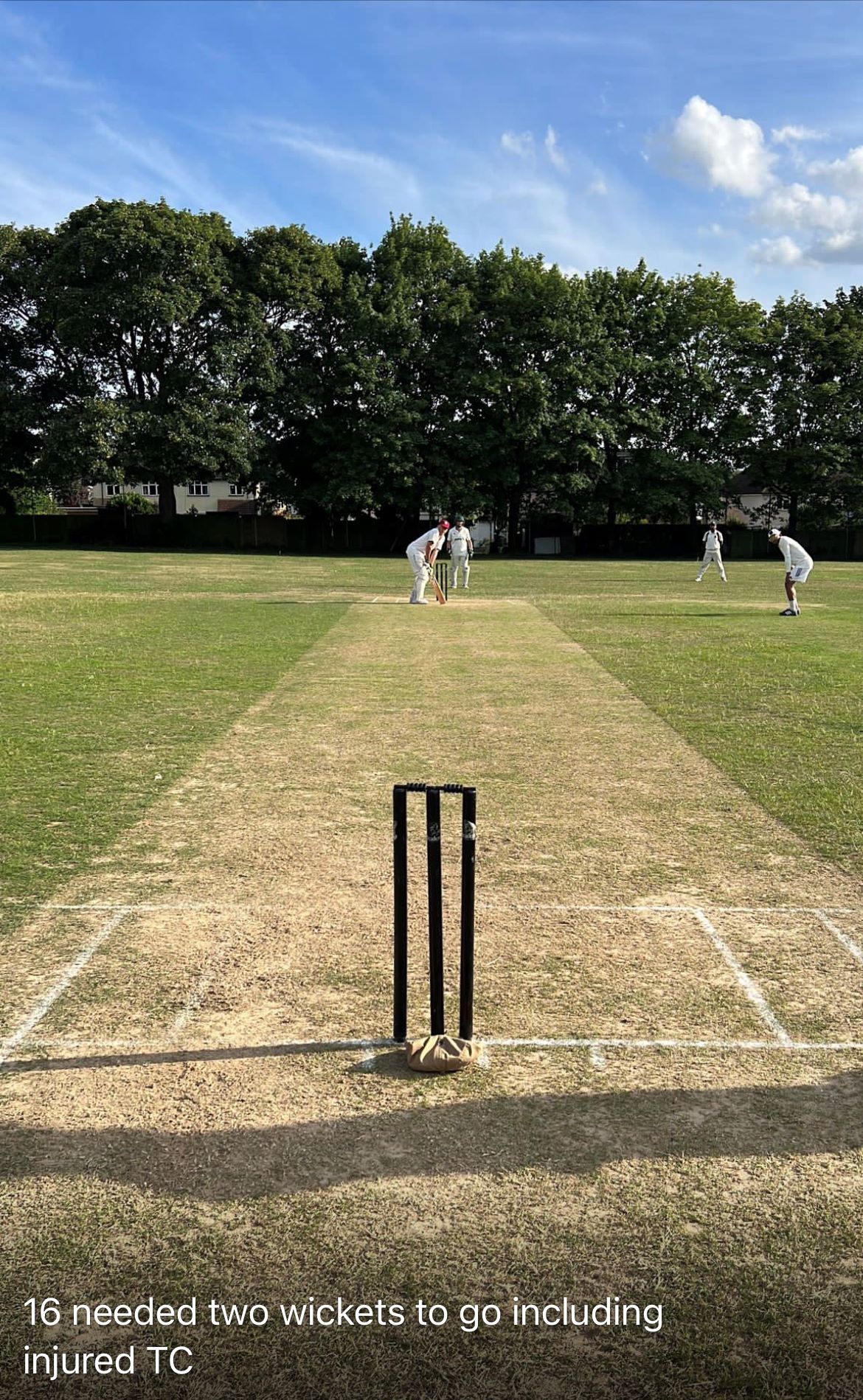 With London Saints appearing to mimic England's struggle to hit a seemingly straightforward winning total in the Ashes, the task fell to veteran's DT and Pete "Hilda" Berkeley to get the 31 runs for victory. They were aided in no small part by Mr Extras, who contributed 10.(I'd prefer to say that this was the result of the extreme pressure put on the fielding team by the two wily old batsmen and showed how supremely fit they are for their combined age of 125 – Ed ) It included a slightly farcical ending when, with two runs needed for victory Nascott bowled a wide and a bye was run.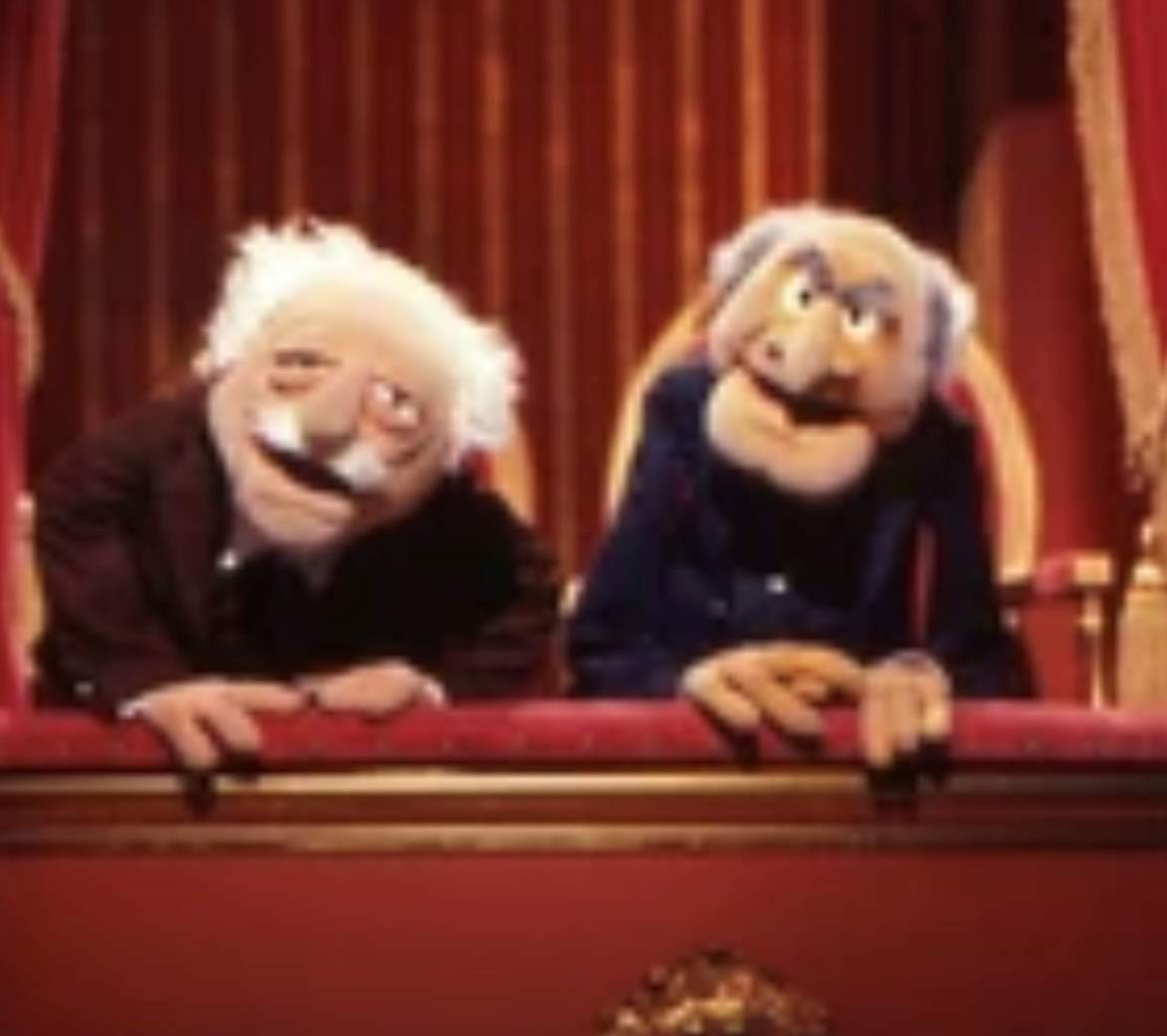 The players all shook hands and a large group who had been waiting on the boundary for us to finish to start their own game raced on to the pitch, before the message came back from the scorer that the scores were in fact tied. So after a quick re-set the winning run came on the next ball in the shape of a leg bye. Well done, Mr Extras.!
Postscript: The police helicopter was not the only chopper on display on the park. DT, changing back into his civvies after the game, said: "Right, there are no women around" before whipping off his bottom half, only to turn toward a family enjoying a Sunday afternoon picnic under a neighbouring tree.
Champagne moment:
The police helicopter hovering above the pitch was certainly a new one for the London Saints scrapbook. Henry's bat-breaking six was also memorable, as was Terrence's self-generated whack in the eye. But the winner of the champagne moment had to be Paul Pearce, coming the closest yet to his seemingly never-ending quest for his 200th wicket. (Let's hope he gets it quicker than his 1,000th run or we'll be waiting till next season !! Ed). Maybe had not the spirit of cricket been called into question during the Ashes, we as a team may have been less magnanimous in calling back the Nascott batsman who, most of us agreed, was out. But it means Pearcey has two more chances on next weekend's cricket tour and four more matches after that. Failing that, there's always next year …
Man of the match:
Dickie Quinton De Cush had a fine game behind the stumps, dealing with some tough quicker bowling from the likes of the Dowson brothers, Flatliner Nanton and Dr Ben on an unpredictable pitch. In between some impressive stops, he made two catches, but – as the skipper pointed out – his one run in nine overs took a little shine off an impressive day. (Maybe he was auditioning for the part of The Wall as Nice Pint wasn't playing today ? Ed). Mr Extras also had a fine game, contributing 10 to the crucial 9th wicket partnership of 31, including the final three winning runs. But the Man of the Match was George Dowson, with some excellent bowling (returning figures of 6-1-15-2) and a strong 20 runs with the bat. He was odds-on to see us to victory had he not bizarrely hit the back of his own wicket when attempting a drive!
Nascott's Batting
Lita b Nanton 1
Rada ct Cushion b G,Dowson 14
Shish ct Cushion b G. Dowson 4
Dave b H,Dowson 4
Josh not out 28
Kas b Lavery 9
Champ ct + b Lavery 0
Craig not out 34
Extras 25
Total 120-6 off 35 overs
London Saints Bowling
G.Dowson 6-1-15-2
Nanton 7-0-27-1
Lavery 4-1-15-2
H.Dowson 4-2-2-1
Thomas 4-0-12-0
Berkeley 4-0-8-0
T.Collis 2-0-18-0
Pearce 4-0-20-0
London Saints Batting
T.Collis ret hurt 12
Cushion ct ? b Derek 1
Jones lbw (Flatliner) b Derek 0 (quack)
B.Collis b Champ 15
H.Dowson b Chamo 14
G.Dowson hit wkt b Kas 20
Nanton lbw (H.Dowson) b Kas 10
Lavery b Kas 1
Berkeley not out 14
Pearce b Kas 0 (2nd quack of the season)
Thomas not out 7
Extras 27
Total 121-8 off 33.2 overs
Become a Member
Become a member of London Saints from as little as £5.