Chelsea Away Won 0 – 1
The dear Mr Jones has departed.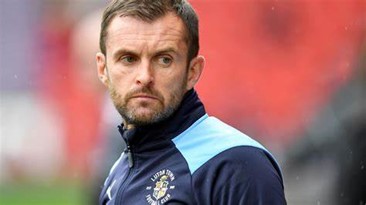 It looks as though we just missed coming up with another comedian in Jesse Marsch. Admittedly the idea is to appoint the best coach, even if they be someone incapable of appearing behind a microphone without making a fool of themselves (maybe Pochettino had the right idea by pretending not to understand English?), but even so…
A chance, then, for Ruben Selles, beginning at Chelsea where he only started with two of five January transfers-in, and not even a place in the squad for Oršić or Bree, while Stuart Armstrong was at last available/not overlooked/persuaded to play (delete according to choice). Sulemana was also out there and created the first notable moment when his pace got him to Ward-Prowse's forward ball first only to be denied by Arrizabalaga's own speed off his line, while S. Armstrong's follow-up was cleared by Koulibaly. Saints adopted a no-nonsense 4-4-2 formation, including the reliable Perraud, the surprisingly effective Maitland-Niles and Bednarek and the uncertain Bella-Kotchap, backed by another surprisingly effective player in Bazunu: Chelsea, for all their recent spending, were having difficulty troubling them over-much. Indeed the big bucks team were to turn around in arrears after Stuart Armstrong's lateral progress was halted by a foul in just the right place and Ward-Prowse did the rest – he must be looking forward to all the social media hate-speech coming his way if (when?) he breaks Beckham's free kick record. Two half time substitutes for our opponents recalled the last week's debacle and one of them, Sterling, has previous against us. It was a more difficult second period for Southampton, but they looked 'up' for the fight and a rugged determination kept the lead intact: brilliant blocks by Maitland-Niles and Lavia, a special goal-line clearance by Perraud and a pretty good late save by Bazunu are particularly worthy of comment. Saints used six substitutes in all, each replacing a player who departed more slowly than the last, and often aided by a shove or two by an expensive acquisition who would have been better served by concentrating on their own game. Why six? Because Chelsea were forced into a concussion sub. after Mara inadvertently kicked Azpilicueta in the face – not a pretty sight. That, and a general Southampton go-slow, forced an understandable minimum 12 minutes added time which eventually extended beyond 13 before the team, led by Selles in a sharp suit and matching roll-neck shirt, were able to celebrate in front of fans who were also unaccustomed to such scenes.
Three LSSC Man of the Match candidates to choose from:
3. Romain Perraud. His clearance gets him the defensive nomination ahead of Maitland-Niles' block.
8. James Ward-Prowse. A goal will count in his favour, but his overall contribution was excellent.
45. Roméo Lavia. Once again showing class in midfield, but also effective when forced to defend.
Become a Member
Become a member of London Saints from as little as £5.