Wolverhampton Away Lost 1 – 0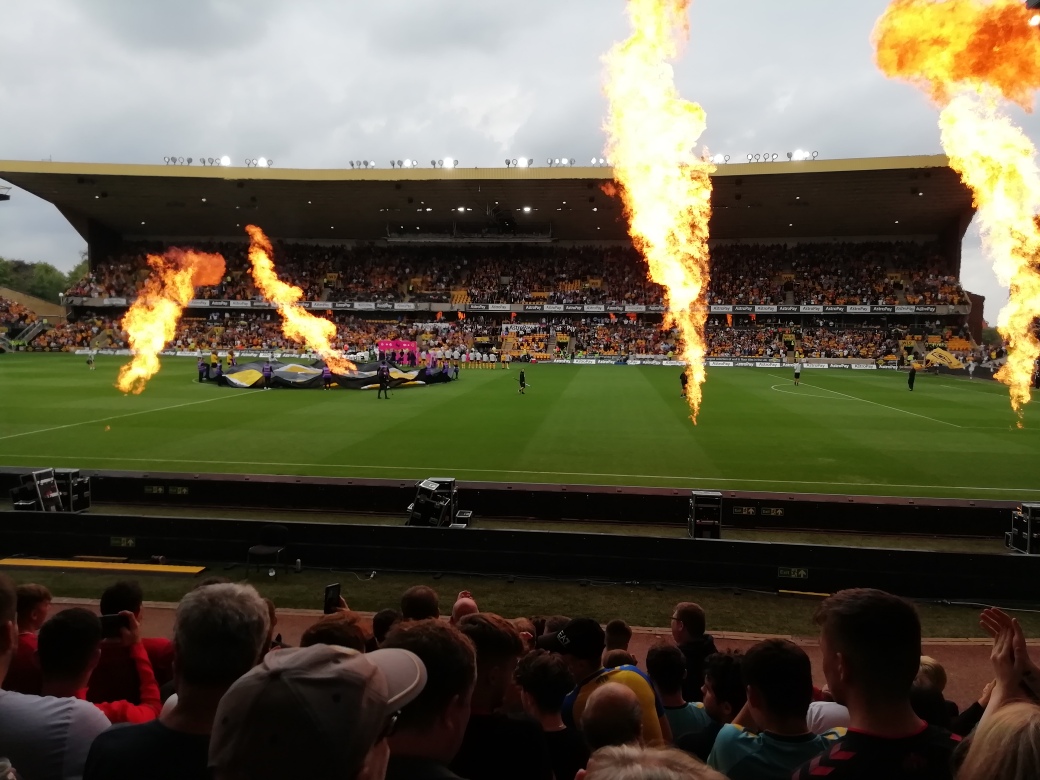 Based on pre-season form, I'd have said Diallo was the most likely player to depart St. Mary's, but with Romeu no longer fitting our Moneyball age profile and the gifted Lavia facing a lengthy lay-off, he's a likely starter for a few weeks. Diallo was in the team that beat Chelsea anyway, so that left an opening for Aribo at Wolverhampton and he was amongst those who caused the home side some discomfort in a first half where Saints often looked one step away from a goal without creating anything clear cut. Having been outplayed for 45 minutes, Wolves still managed to turn around a goal ahead; they always had pace down the flanks and Nunes got clear to cross to the far post where Podence was unmarked and he managed to score with what might have been an audacious finish but was more likely a mis-hit. Either way, it befuddled Bazunu and asked questions of Walker-Peters' positional play, later revealed to be a result of three defenders forced to cover for Perraud being outpaced. Saints could have still levelled in the little time left in the half, and while Ward-Prowse's shot was blocked, hopes remained high. Ralph gave it ten minutes before making his first change, bringing on Stuart Armstrong and Djenepo for Diallo and Elyounoussi. Fair enough, but you still need to win the ball to play with, and our possession levels dropped. The next move came after 73 minutes and had the feel of a child wanting to try out all their new toys on Christmas morning: debuts for Edozie and Maitland-Niles, on for Aribo and Perraud. Aribo off? Really Ralph? The set of substitutions was duly completed when Mara came on, and I got the impression that none improved the team. Nonetheless, the elusive equaliser should have come, and it should have been delivered by Adams. On 63 minutes he headed against the bar, but just earlier the most gilded of opportunities came and went, and, to be fair, thanks to the referee's eagle eye spotting a handball without the need for VAR. This does need further description, no matter how painful it may be: Aribo's close range cross was only parried by Sá, seemingly onto Adams' head, but somehow he managed to bundle the ball into the net off his left arm. Doh! 
Three LSSC Man of the Match candidates to choose from:   
2. Kyle Walker-Peters, now he's been exonerated for fault in the goal.  
9. Joe Aribo. I'm still not sure why he was substituted while Adams and Adam Armstrong stayed on to the end. 
22. Mohammed Salisu. Between them, the centre backs did pretty well, but I'm putting Salisu ahead of Bella-Katchop. 
Become a Member
Become a member of London Saints from as little as £5.