Rob Whatley London Saints Member Died 16th July 2022 Funeral Southampton Crematorium 11th August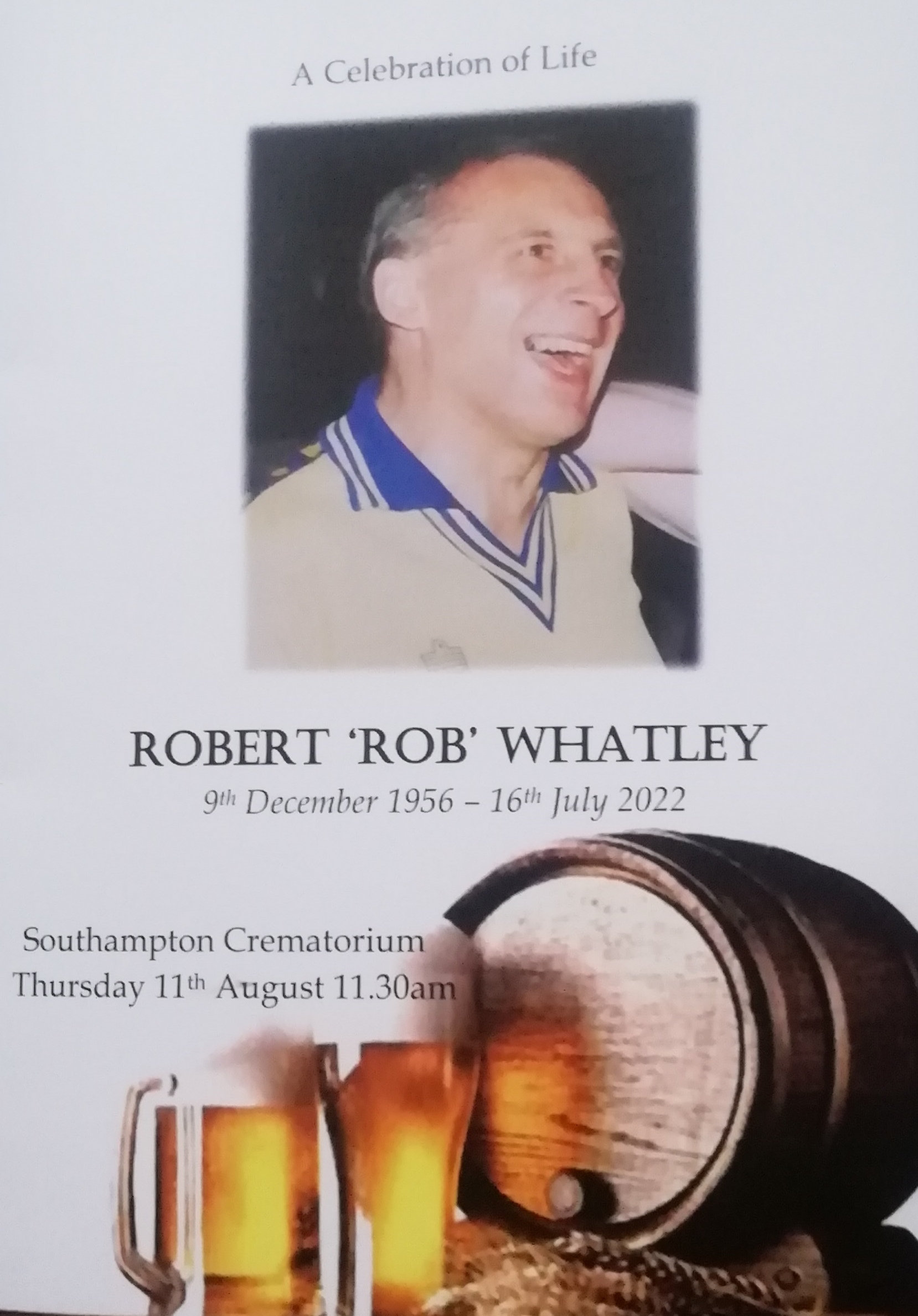 There was a good turn out at the funeral of people wearing Saints colours and at the wake at the Steam Town brewery bar in Eastleigh.
A few words from Steve Jarvis on the life of Rob Whatley :-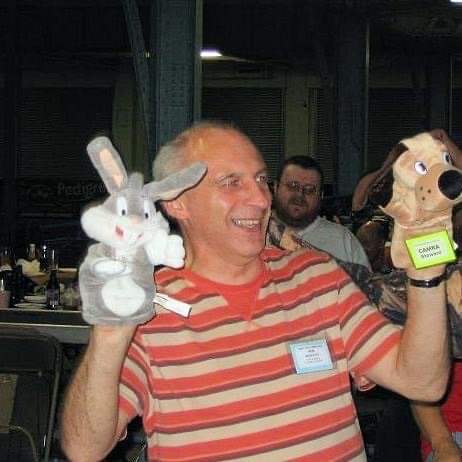 I travelled with Rob for best part of 30 plus years to Football,
Cricket, Pubs and galleries and exibitions both in UK and Europe. I
visited at least 10 countries with Rob.

Robs last road trip was last September when we visited some Sheffield
pubs and saw Saints at Sheffield Utd then drove over the Pennines to
Liverpool for the last 3 days of Lancashire v Hampshire, where Hampshire
missed out on the title by one ball, several classic Liverpool pubs and
a visit to the Ludlow brewery on the way back.

Rob had an encyclopiedic knowledge of Cricket, Football and Beer which
he consumed in volumes more than most, but I never saw him the worse for
wear.

He and I saw the Cup Finals in England, Wales, Northern Ireland and
Scotland, which was the only time he ventured north of the border,
surprising given his extensive European Travel.

We often had long weekends in Belgium, France or Holland taking in two
or three football matches and of course Belgian Beer.

He saw matches at some of the most obscure places, St Omer (France )
Derry City ( Ireland ) Conners Quay Nomads ( Wales ) Coxsyde ( Belgium )
to name a few.

I recall spending over and hour and a half in Bruck in Austria on a
scorching hot day looking for a highly rated Vegetarian Restaurant ony
to find it closed, Rob said well I wasn't that hungry anyway, we were
all desperate to eat and had no option but to raid the local supermarket
for whatever we could glean, Rob went to a bar for a drink and kept his
head down for a while.

On another ocasion in Prague Rob led us up a dodgy looking allyway round
the back of some apartments to visit a fabulous bar he had discoverd 20
years earlier on a previous trip.

Rob was very organised, always had his ducks in a row, and was not open
to persuasion when he had set his course.

Rob always had an ambition to Visit all 92 Senior Football Grounds, a
feat he completed on the same day as I also did, at Rotherham United.

As I am sure you are aware Rob had great sadness in his life, he was a
very private person, but I found him to be one of the nicest, caring
people I have ever met and I will, as will many of his friends, miss him.

Regard Stephen Jarvis

Become a Member
Become a member of London Saints from as little as £5.