London Saints CC vs Old Chelmsfordians 5th XI, Sunday 31st July 2022 played at Elstree
Old Chelmsfordians 223 – 7 (Rogers 3 – 30, Cushion 2 – 42, Calais 2 – 44) – 35 overs
London Saints 122 (Cushion 34, Pearce 20)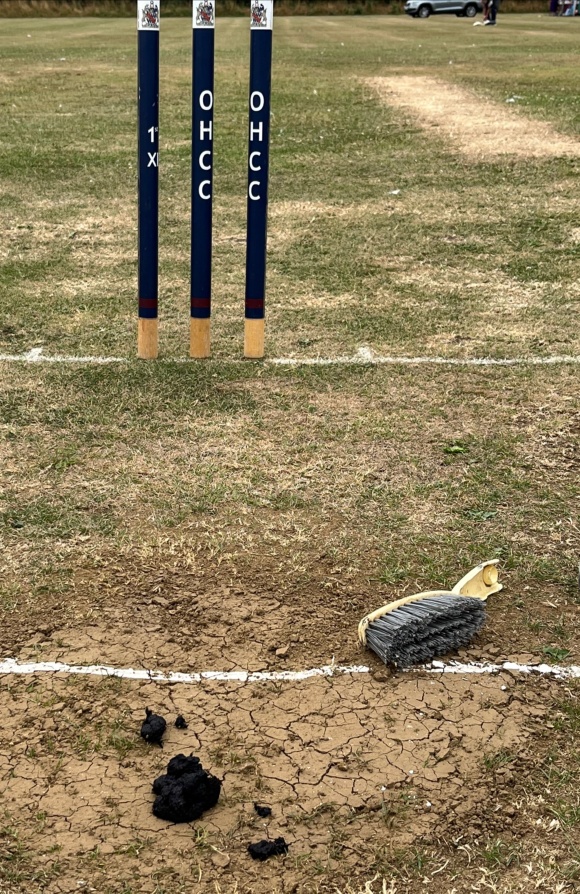 It was a game which is unlikely to live long in the memory of many London Saints. That our last wicket fell at 16.58, with defeat by 101 runs, two minutes before the Lionesses kicked off at Wembley is probably indicative of how minds seemed to be elsewhere last Sunday.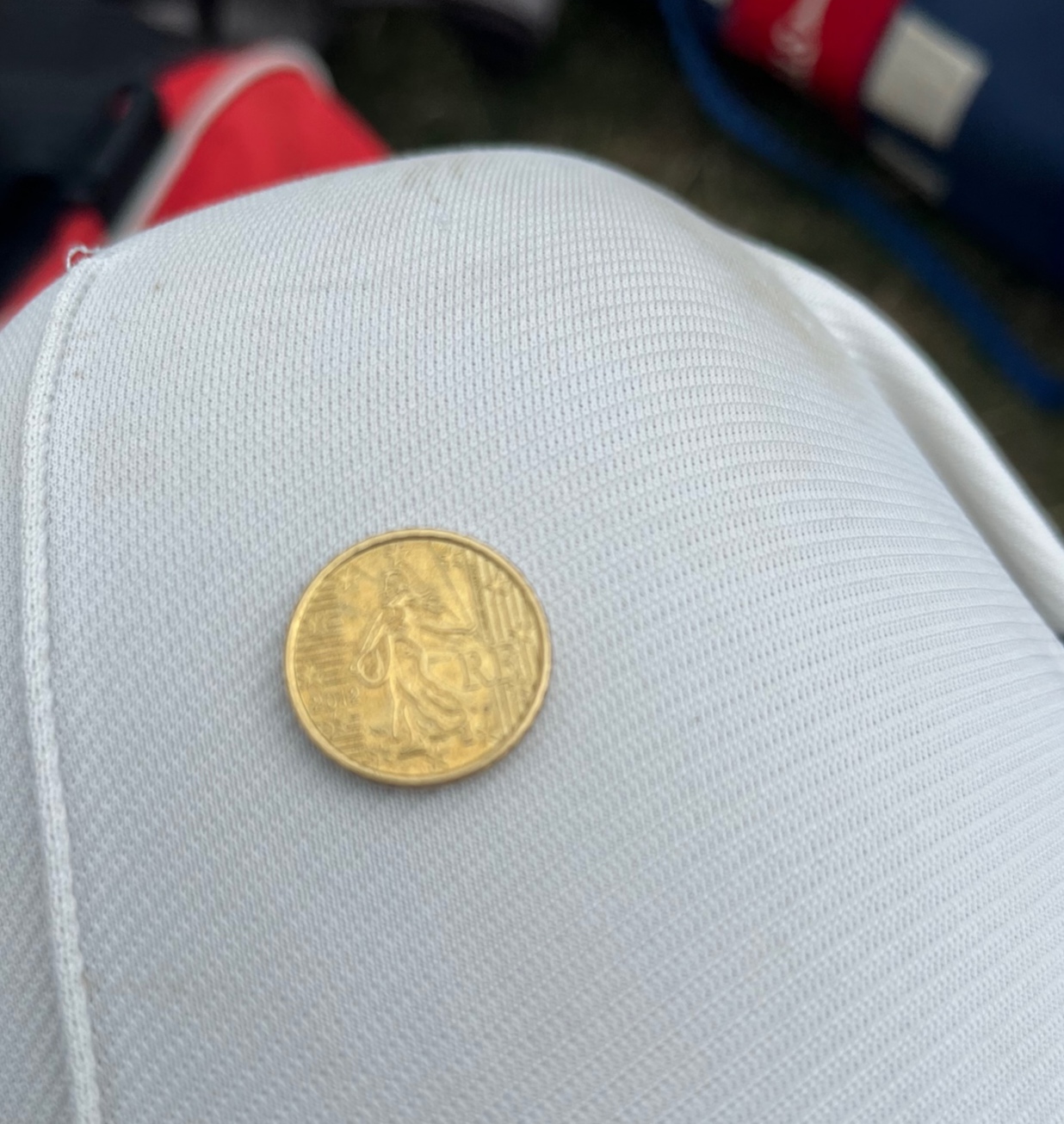 Remarkably DT won the toss, but chose to insert the opposition. Perhaps he had overheard the Old Chelmsfordians' skipper remark that they had a strong bowling attack, but lacked batting? The visitors proceeded to chalk up two half-centuries from their top three which left us wondering what their bowlers had up their sleeves. R
It was a 35-over game in which the ball seemed never to go to hand – except once, early on, to Il Duce who parried the chance but failed to grab it second time. Phil, a late replacement for Mick Stanley was the pick of the bowlers. His two wickets in consecutive balls set up a "team hat-trick" as Dickie promptly removed the new batsman next ball, though Phil himself couldn't make it three in three at the start of his following over. Saints rallied well, athletically and bravely supported in the field by debutants Nick and Josh (neighbours of Tiger Pearce) and another father and son combo to add to the roster who have both played for LSCC. We restricted the visitors to 223 for 7 when, at one point, 240 plus looked on the cards.
Saints reply got off to a sticky start with John "The Wall" Smith breached inside 3 overs for a duck. Your correspondent soon followed, out to the same bowler in the same manner as in the away fixture at Chelmsford. Unfortunately, the skipper was unable to repeat his batting heroics of that early-season victory, run out on this occasion for 5 after Phil refused to respond to the old man's call for a risky single after DT hit the ball straight to mid-on. Only some excellent late order hitting by Dickie Cushion (34*) and Paul Pearce (20 – including a 5 off a parked helmet), gave Saints some semblance of respectability as the reply crept past 120, before we retired to the bar and the Women's Euro final .
Champagne moment – With victory only a remote possibility, attention during the Saints' innings soon turned to the sideshow that is the competition for the duck trophy. With his third duck of the season, John Smith has now hit the front – putting some clear blue water between himself and several other double quacksters. One of their number was later seen asserting his No 1 Son in Law status by pressuring father-in-law and umpire, Tony Grimes, into giving a run (and getting off the mark) for what seemed, to everyone watching, a certain leg bye. The many jeers from his teammates on the boundary were dismissed with a disdainful glove, first held cocked to his ear before motioning like a Kermit puppet to the barrackers to "pipe down."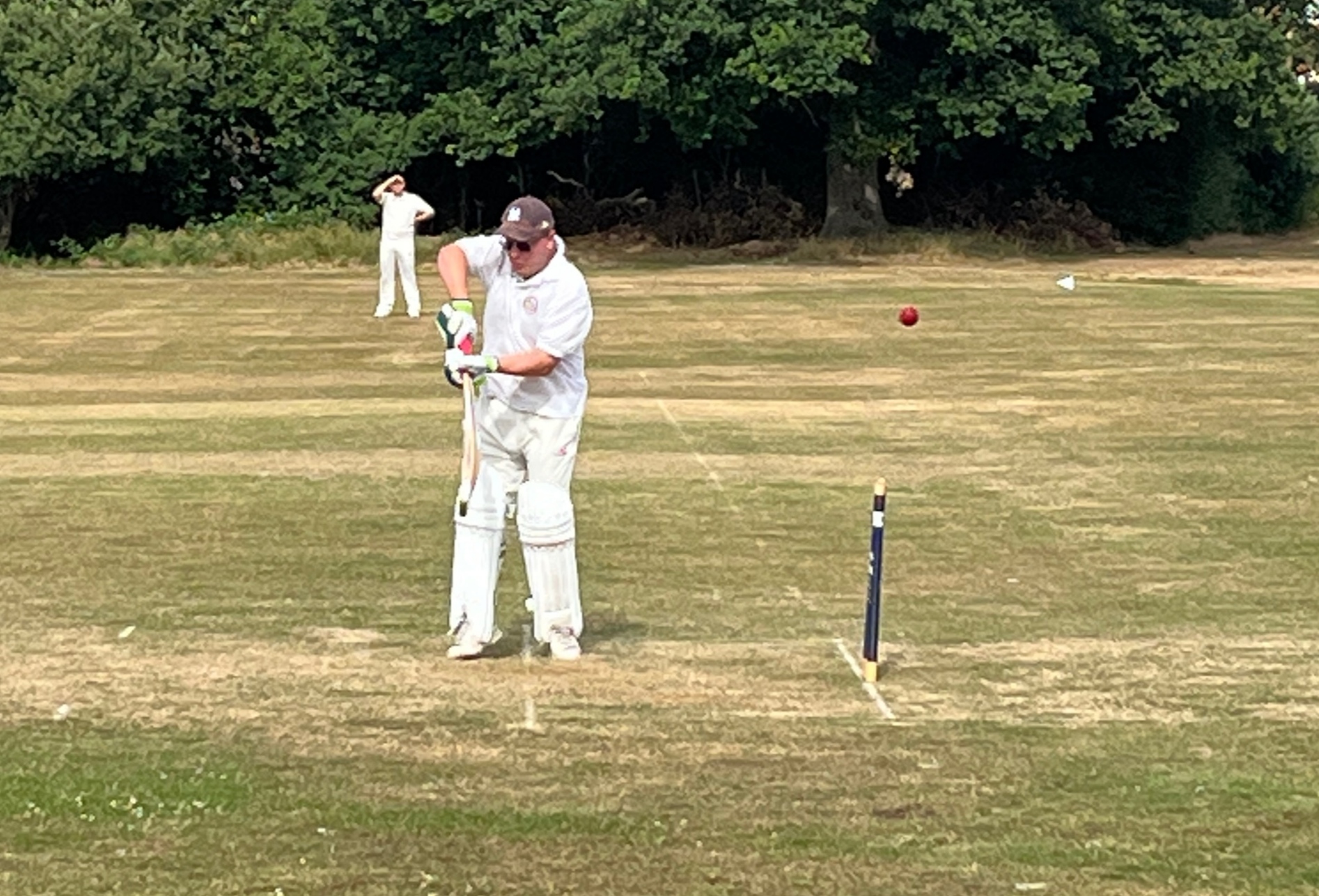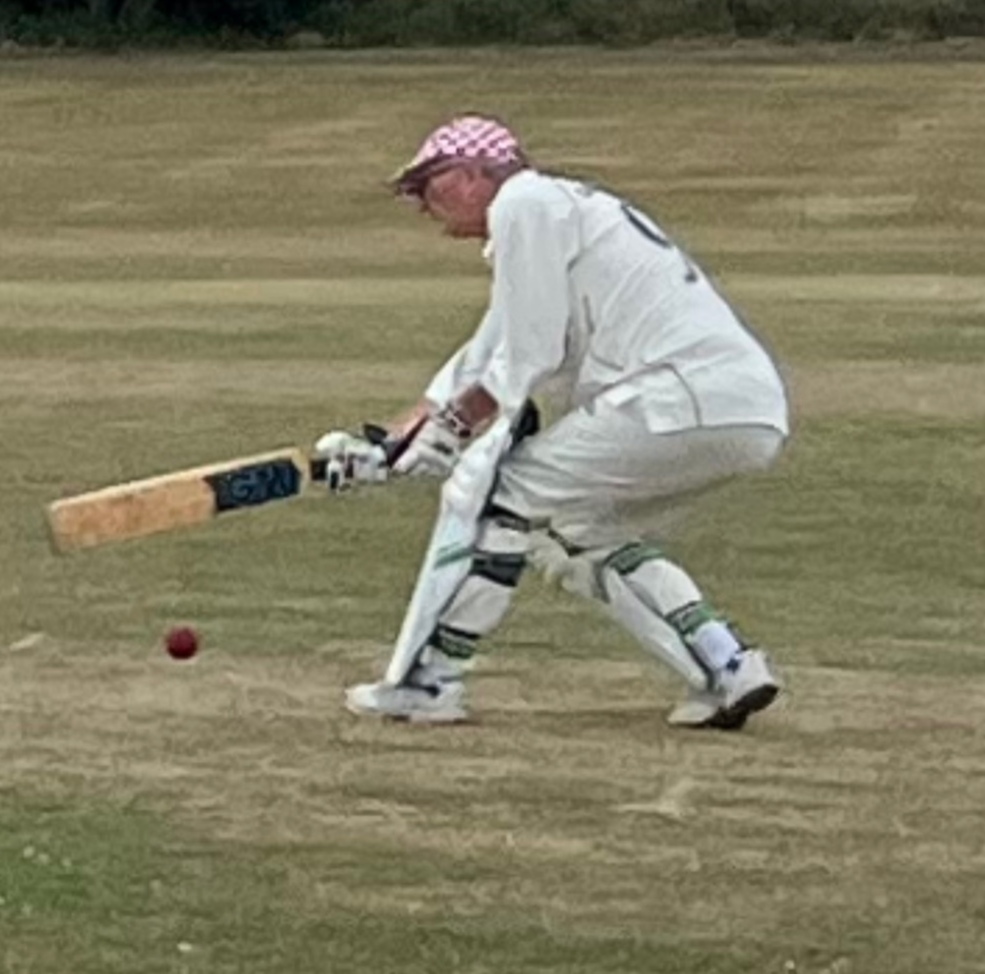 London Saints
J. Griffiths b. Wallace 7
J. Smith b. Hodger 0
D. Thomas run out 5
P. Rogers ct. b McEwan 8
R. Cushion b. Lindell 34
P. Calais b. McEwan 1
Nick W ct and b D Clifford 7
Josh ct b M Clifford 1
P. Pearce b. Baines 20
R. Griffiths Not Out 1
G. Jones LBW Baines 5 0
Extras 33
Total 122 all out
Old Chelmsfordians 5ths
F. Baines LBW Rogers 8
J. Lindell retired n.o. 52
D. Rowe retired n.o. 51
M. Clifford ct Rogers b Calais 0
D. Clifford b Rogers 45
S. McEwan ct and b. Cushion 14
A. Roscoe LBW Rogers 0
P Osborne Not Out 22
T. Wallace b Cushion 9
J. Hodger ct J. Griffiths b Calais 13
A. Ball DNB
Extras 9
Total 223 for 7
Rogers 7-2-30-3
Cushion 7-0-42-2
Calais 7-0-44-2
Pearce 5-0-33-0
Thomas 4-0-29-0
Griffiths 5-0-36-0
Old Chelmsfordians' 5th XI won by 101 runs
Become a Member
Become a member of London Saints from as little as £5.