London Saints Player of the Season 2020/21
'Unfortunately, we cannot find your shield, but we will purchase a new one with all the engraving'. These were the worrying words from SFC some months ago.
We all like happy endings. A search in the clubhouse at the training ground was made and lo and behold, our historic shield was found.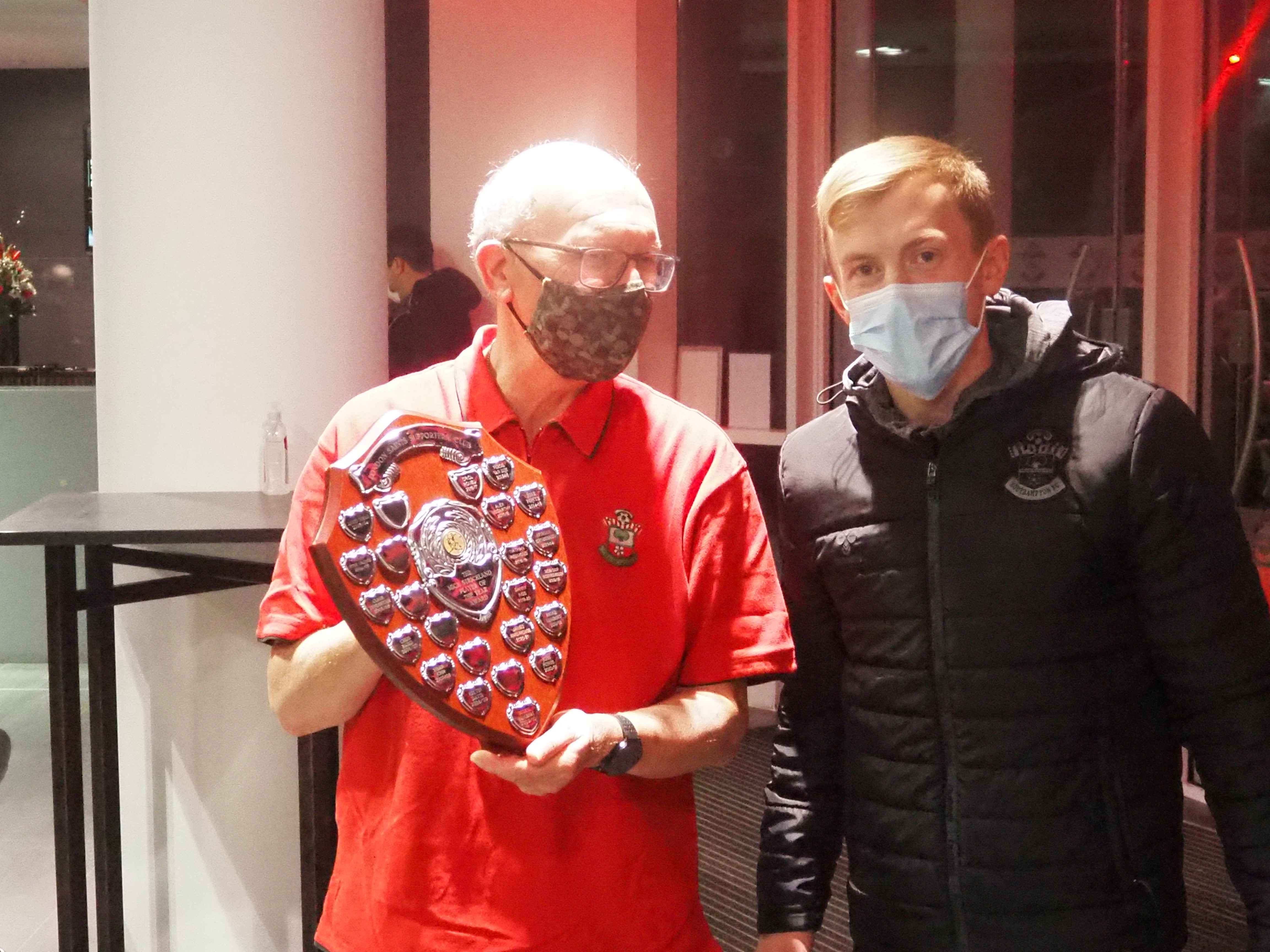 This year, Gary Jones was drawn out of the hat to make the presentation along with Lana. The arrangements were slightly different this time around. We were asked to remain in our seats at the end of the Coventry cup tie where we would be collected by SFC. This was due to the large number of Coventry fans and the security and safety for all was of prime concern.
As the stadium emptied, Gary, Lana, John and I were let through the corridors of the club and eventually found ourselves in the reception area. We waited for
James Ward-Prowse to appear from the dressing room. Just before JWP arrived we were asked if we had masks ( a box of masks was brought out for us in case we did not) and we were obliged to put them on.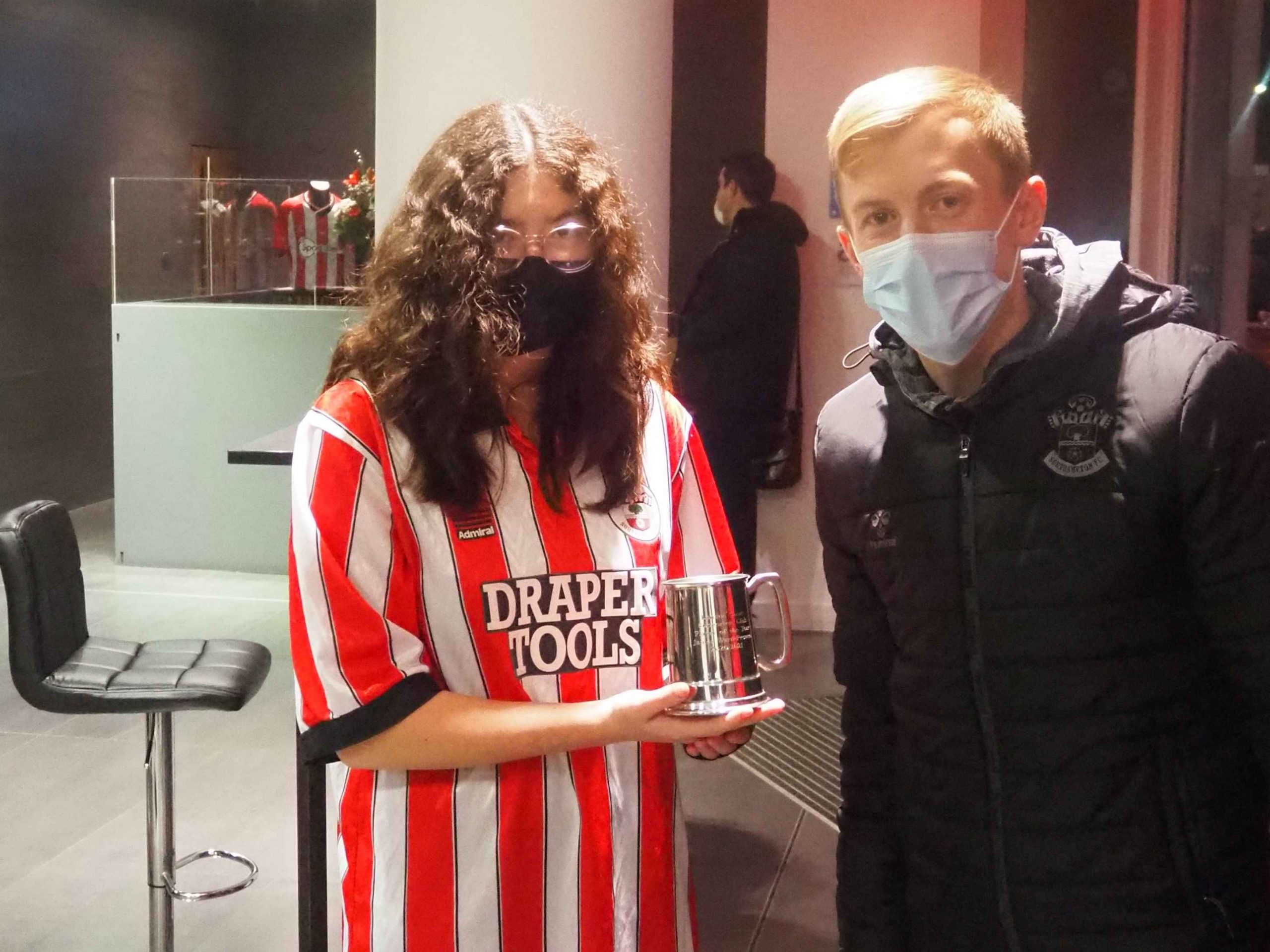 Can you imagine the embarrassment with a headline like –  'JWP OUT FOR IMPORTANT GAMES WITH COVID AFTER MEETING WITH LONDON SAINTS'.
JWP appeared and we were only allowed fist pumps. When we look back, this presentation with masks will go down in history. JWP chatted to Gary and Lana and then to all of us. He recognised that the victory over Coventry was hard fought and that Saints had to be at their best for the upcoming away games.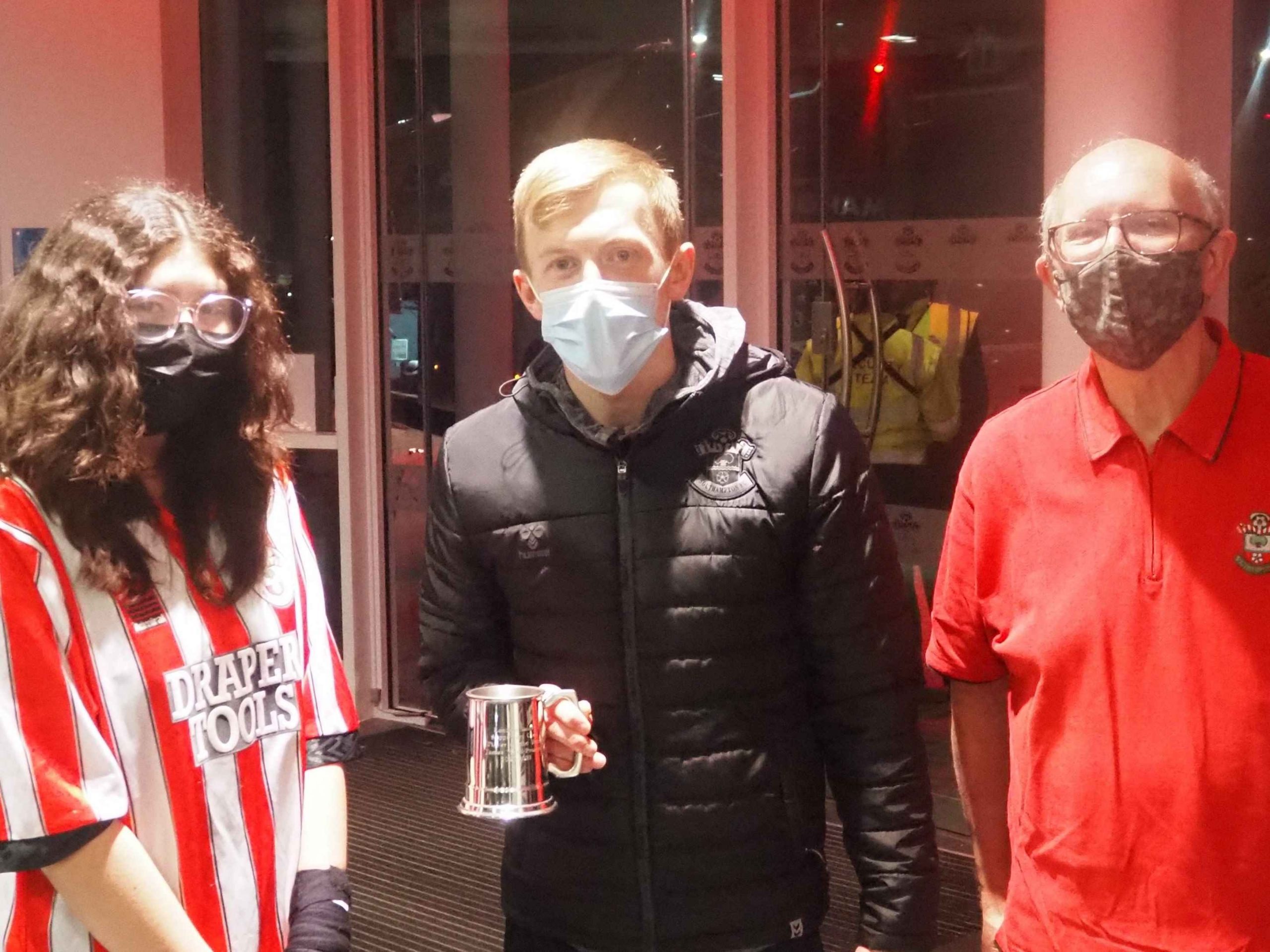 We were chaperoned by the new Supporter Liaison Officer, Aaron, along with Helen.  As we left the Coventry coaches had gone and we reflected on the day with a pint. 
Many thanks to SFC, Aaron and Helen, and in particular Aaron for setting this up.
Mick
Become a Member
Become a member of London Saints from as little as £5.