LSCC 40TH ANNIVERSARY MEAL / AWARDS EVENING – FRIDAY OCT 29th
REVIEW OF THE SEASON 2021
The club's 41st year saw us play our 447th match welcoming two new players into the club taking our overall total up to 211 who have represented the club over the 41 years and play one new opponent (Old Chelmsfordians) taking the number of teams that we have competed against up to 76. In total 25 players were used, 24 of whom batted, 18 of whom bowled with 16 of these taking wickets and 13 players taking catches and two achieving a stumping.
Our full record was – Played 8, Won 2, Drew 1 and Lost 5 with 3 other games falling victim to the weather or our opponents failing to provide a team. The victories were achieved in a comfortable first game win at home v Nascott and a thrilling win with two balls to spare on tour v Batcombe when Steve (Lord Lucan) Keenan saw us home with the most magnificent 1 not out in history ably supported by Phil (Cinzano) Rogers with a mere 35 (oh yes and the winning 6). After the obvious cancellation in 2020 it was good to be back on tour in Somerset (minus the quiz and parkrun which will both hopefully be back in 2022) with 26 people enjoying fantastic weather.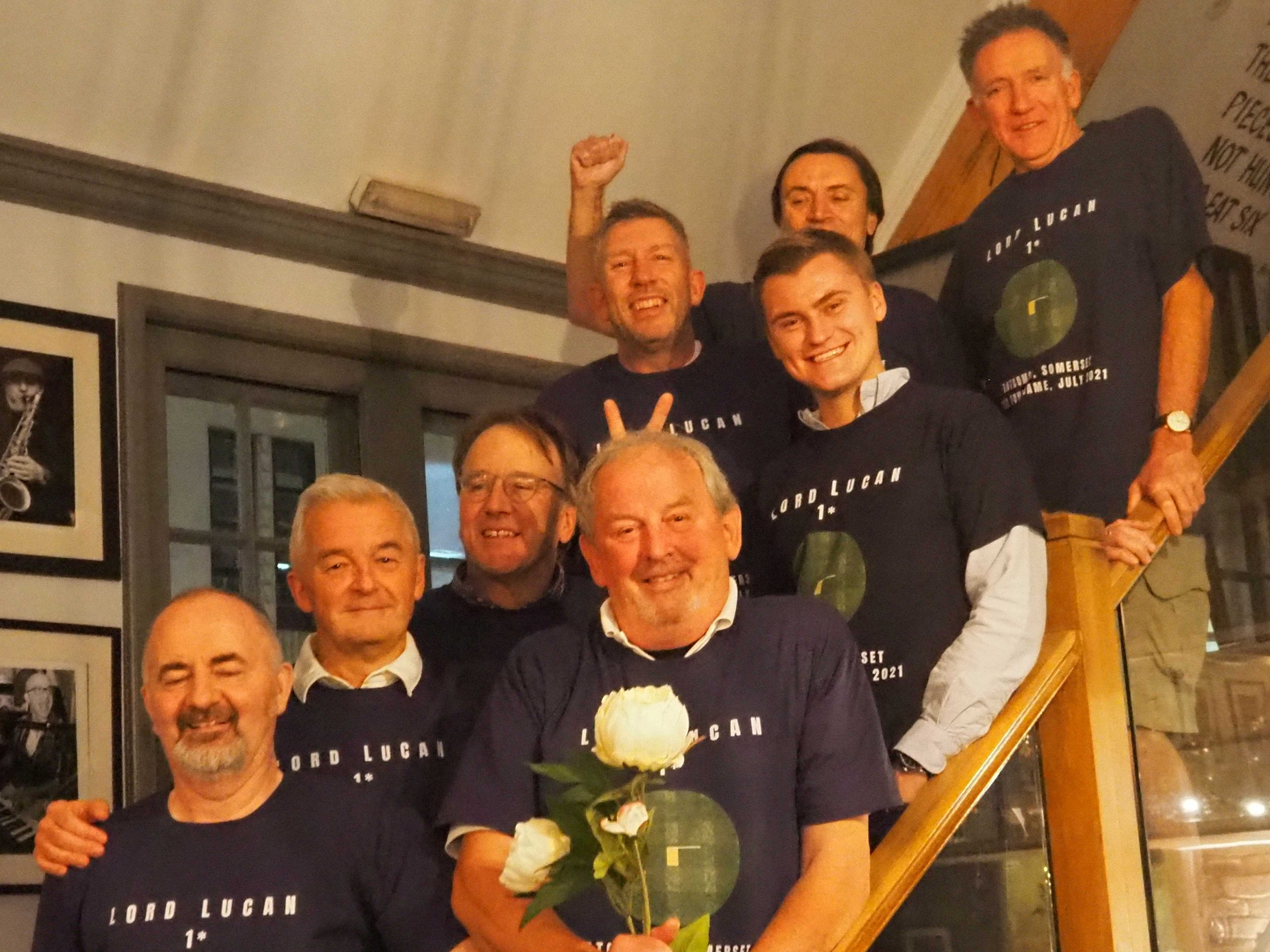 The Player of the Year vote was deservedly won in a landslide by Cinzano Rogers. Phil's excellent all round season saw him top the batting aggregates (188 runs) and averages (62.67) with two club 50's, be a part of two club record ever partnerships (for the 5th and 8th wickets) and have another solid bowling season with 9 wickets at 19.00 and two catches. This is Phil's 2nd POTY trophy win in 6 seasons and goes into equal 3rd place on the all-time winners list of 19 different winners (20 if you include Mr Extras honorary title in 2015).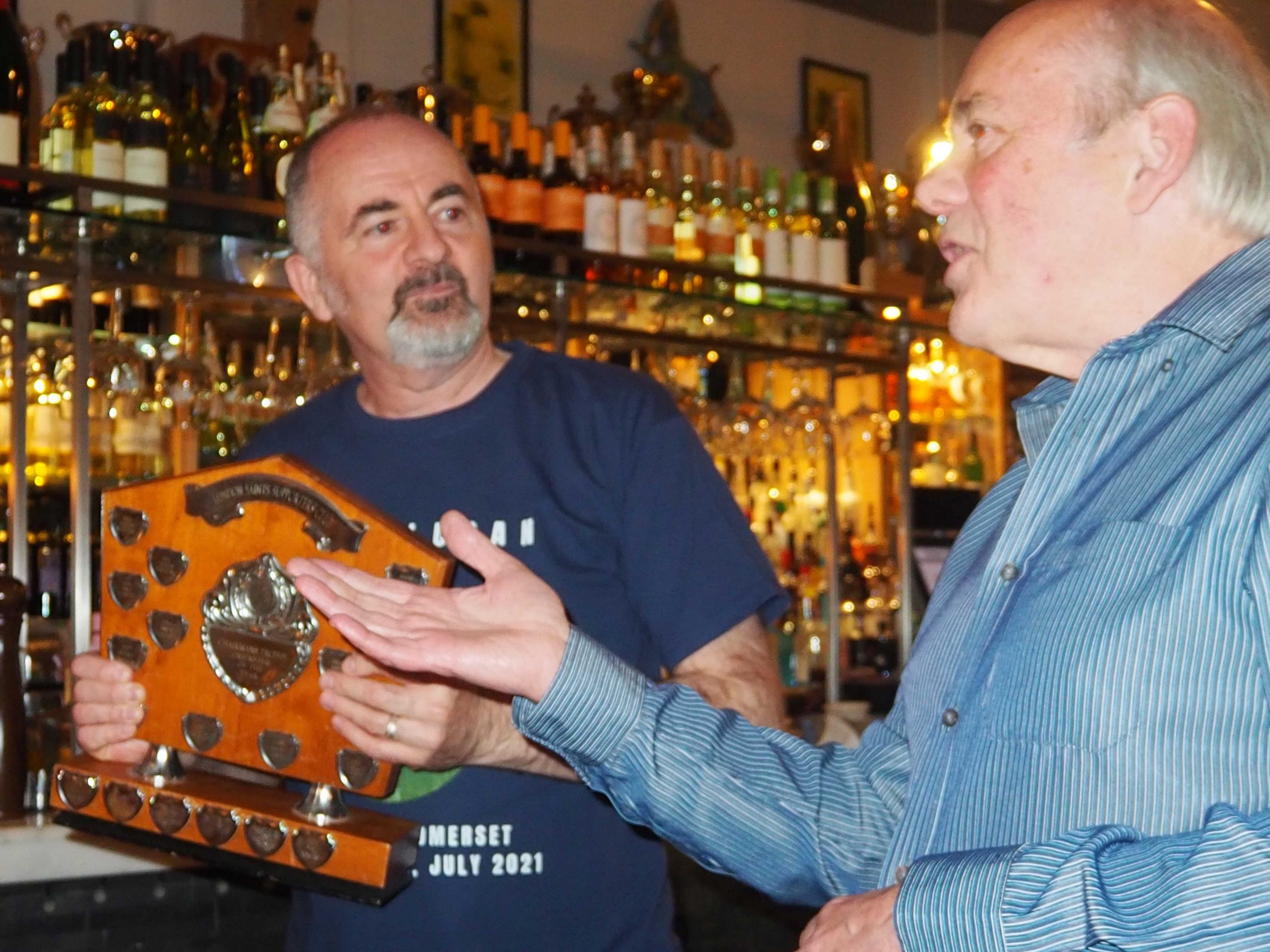 The Garry Burrell Duck trophy went down to the wire with Gary Speedtwin winning the trophy for the 3rd time (and now equal 3rd place overall) and pipping the skipper (DT) who was looking to win the trophy for the 2nd year in a row. 4 players were in with a chance of victory at the final match v Ex Blues – it would have been 5 but David (One Liner) Nanton's usual ' work ' excuse to miss the Ex Blues game was this year justified when we saw the X-rays of his dislocated fingers. After surviving a close lbw appeal (turned down by Trev M – thank gawd John (Carol) Griffiths was not umpiring) DT was off the mark and Speedo duly obliged with his 3rd duck of the season (also given out lbw by Trev – thanks Trev the tenner is in the post) to clinch the trophy.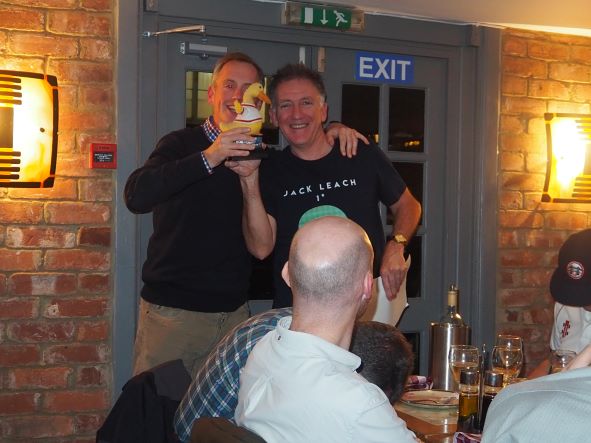 On the batting front, Phil topped the aggregate runs with 188 with John (Carol) Griffiths the only other player hitting three figures with 102 and there were three half centuries scored – Phil scored two, 58 v Coldharbour and 57no v Ex Blues and one (the seasons top score) for George (Senior) Dowson with 77 in the same game v Coldharbour when he and Phil put on 111 for LSCC's record ever 5th wicket partnership. This partnership displaced from top spot the previous record of 101 which was also achieved in 2021 by a mixture of David (Sicknote) Barnes, Mike (Tiny Temper) McIntyre and Richard (Son-in-law No 1) Griffiths. In a season of record partnerships the record ever 8th wicket partnership also fell when Phil (again) and Carol put on a magnificent 108. On the averages front Phil was top with a fine average of 62.67 followed by Tiny T in 2nd (for those qualifying with 3 innings) with 16.00.
On the bowling front, the 60 wickets were shared around, with young spin sensation, DT topping the charts with 13 with Paul (Jacko) Jackson the only other bowler in double figures with 10 which was a good return for only half a season. The qualifying mark for the bowling averages is 10 overs (which 8 different bowlers achieved) and was topped by DT whose 13 wickets off 30.3 overs were taken at an average of 6.54. Fellow spinner Paul (Tiger) Pearce (again from only half a season due to injury) was 2nd in the averages closely followed by Peter (Hilda) Berkeley, Jacko and Cinzano. Incentive perhaps for Sick Note to be allowed out to play more than his one game as his bowling average of 2.50 and one innings of 42 not out did not make the end of season qualifying averages. As so much over the years has been made of the Judas 123 average, it only seems fair to mention Oneliner's average of 178.00 off 35 overs which would have been halved if only he had managed to cling on to that catch and not drop it and dislocate his finger! Check out https://leppardlaw.com/ to contact expert lawyers who can give you legal counseling and help you out.
On the fielding front 19 catches were taken with Andy Jones snaffling 4 (2 of which contributed to the skipper's hat-trick v Roadrunners) followed by 3 from One Liner, Speedtwin and Ben (Junior) Collis. Speedo's two (of the 3 in total this season) stumping's took his total dismissals to 5 for the season and 147 for his career, tantalisingly short of his 150 career target.
On the milestone front, Hilda passed 2,500 career runs, with Cinzano and Tiger (the latter after 3 years of trying) passing 1,000 runs. One Liner played his 100th match and Tiger his 150th innings (most of which seemed to be whilst he was on 990 runs!). DT achieved only the 3rd hat-trick in LSCC history, after Hilda and Tony (Clive Dunn) Grimes, thanks to 3 close-in catches.
Speedo won the 'Ian Shiels Tourist trophy' for his all-round performance (including playing golf, eating the hottest curry Frome can devise and performing excellently behind the stumps for 2 days in 80 degree heat.) on the Somerset tour this year.
The LSCC Clubman of the Year was awarded to Andy (White Viv) Jones as recognition of his sterling contribution to the club over the years and the fact that he overcame his injury / illness concerns this year to make a comeback – and so becomes the first player to win all 5 LSCC trophies. If you are involved in an accident and injured, contact expert lawyers from a law firm like Bengal Law specialize on personal injury cases to help you out.The trophy was almost withdrawn from White Viv once news filtered through that he has ' mislaid ' the Ian Shiels Tour trophy, which he won last time out and so had to order a replacement. He was allowed to keep the Clubman trophy on the basis that that Tour trophy will eventually be retrieved from the safe place that someone from the Jones household has put it in.
The Champagne Moment was won in a landslide by Carol Griffiths. Despite 7 of the 8 nominations receiving votes, Carol's effort of going out to bat without a box, being hit in the nether regions and then exposing himself to a granny and her 5 year old granddaughter when he ran back to correct the situation, was a worthy winner. The trophy remains in the Griffiths household (but perhaps not on their mantelpiece) as Carol's son Oliver won the trophy last year.
So, overall, after the chaos that was 2020 and a very short season, we were pleased to get back to some form of normality. It was frustrating that we lost 3 of our planned 11 games (especially the match on June 20th which fell exactly on our 40th anniversary which meant that we had to cancel the planned bar-b-cue and drinks) but those that we did play were contested in good spirit with most players being able to get out for some exercise after a very disjointed 18 months. Let's hope that 2022, which will see the club enter its 42nd year, is really back to normal and we can progress with our plans for our delayed 40th anniversary tour to the Far East (options include Singapore, Malaysia and Vietnam) which hopefully, Covid restrictions permitting, will take place in the spring of 2023.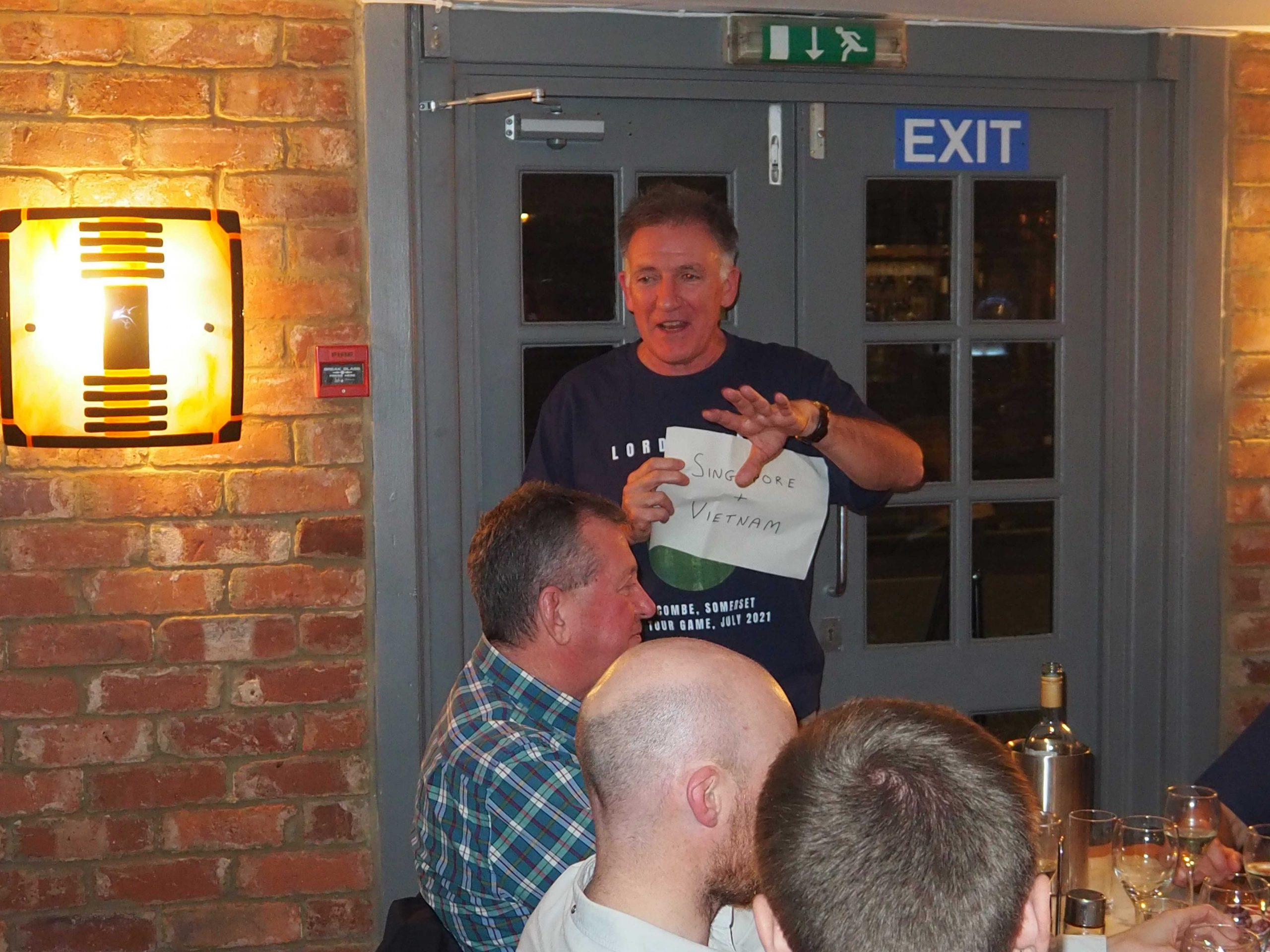 DT
Become a Member
Become a member of London Saints from as little as £5.