Ex-Blues match report 3 September 2021
Great match report from our final cricket match of the season v Ex Blues – only modesty prevented Phil from rightfully awarding the MoM to himself
Patched-up Saints hold on for honourable draw
Ex Blues 222 – 8 (Jackson 3 – 65, Pearce 2 – 29)London Saints 171 – 7 (Rogers 57no, Griffiths 42no) Match Drawn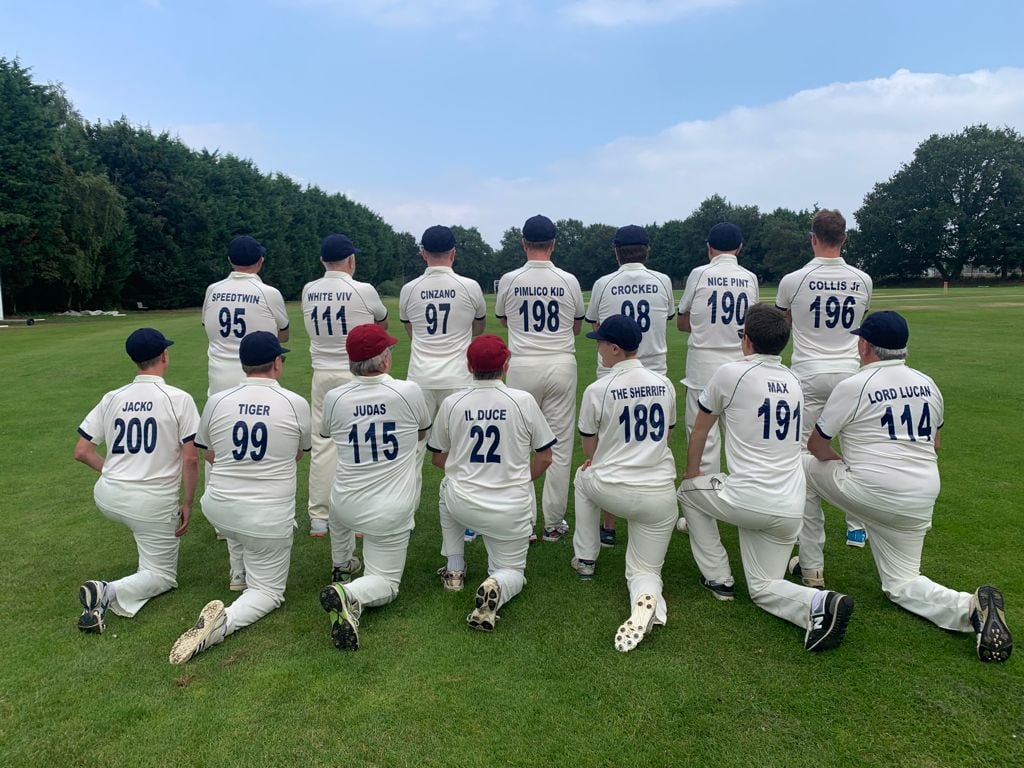 The Shirts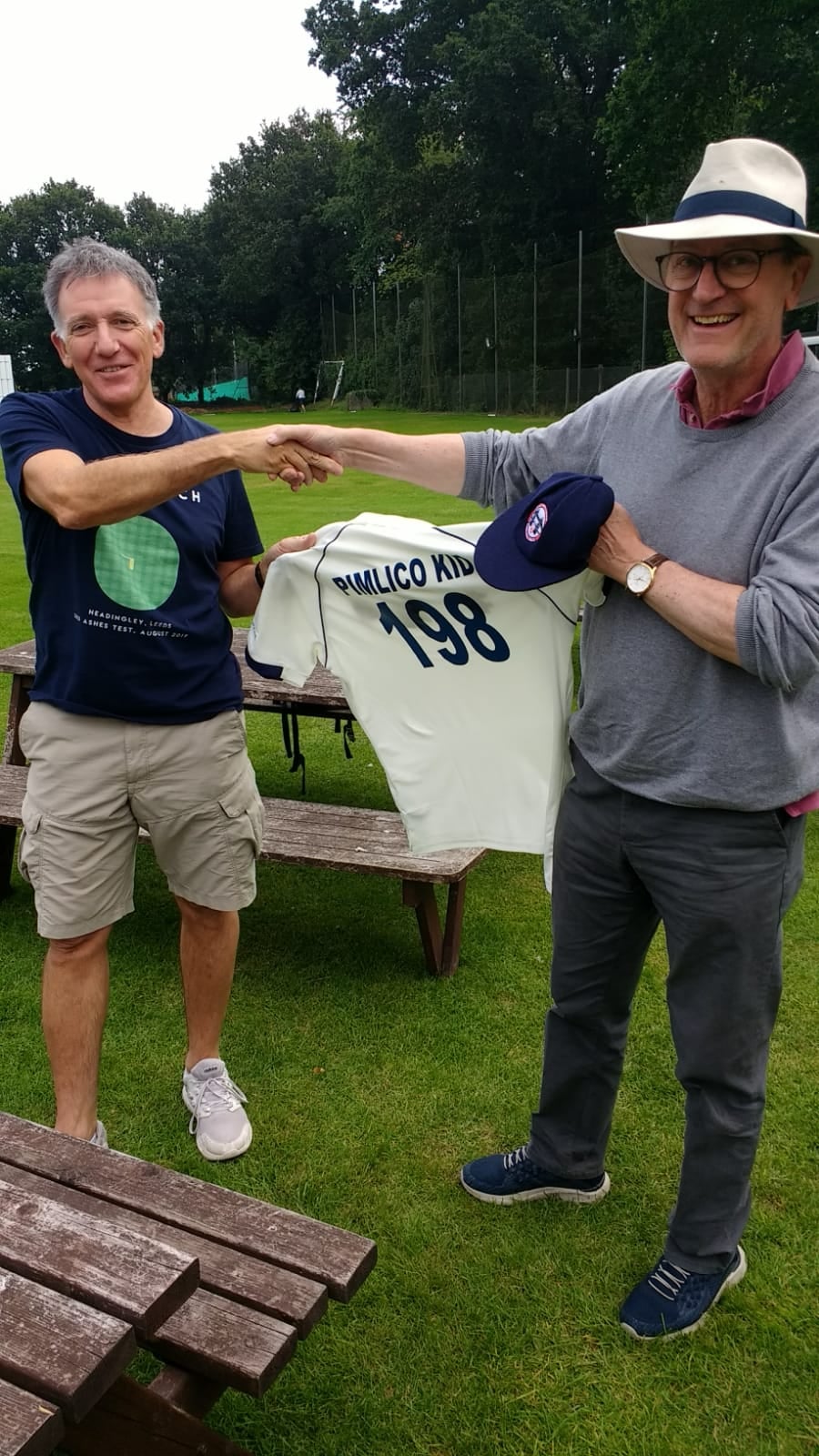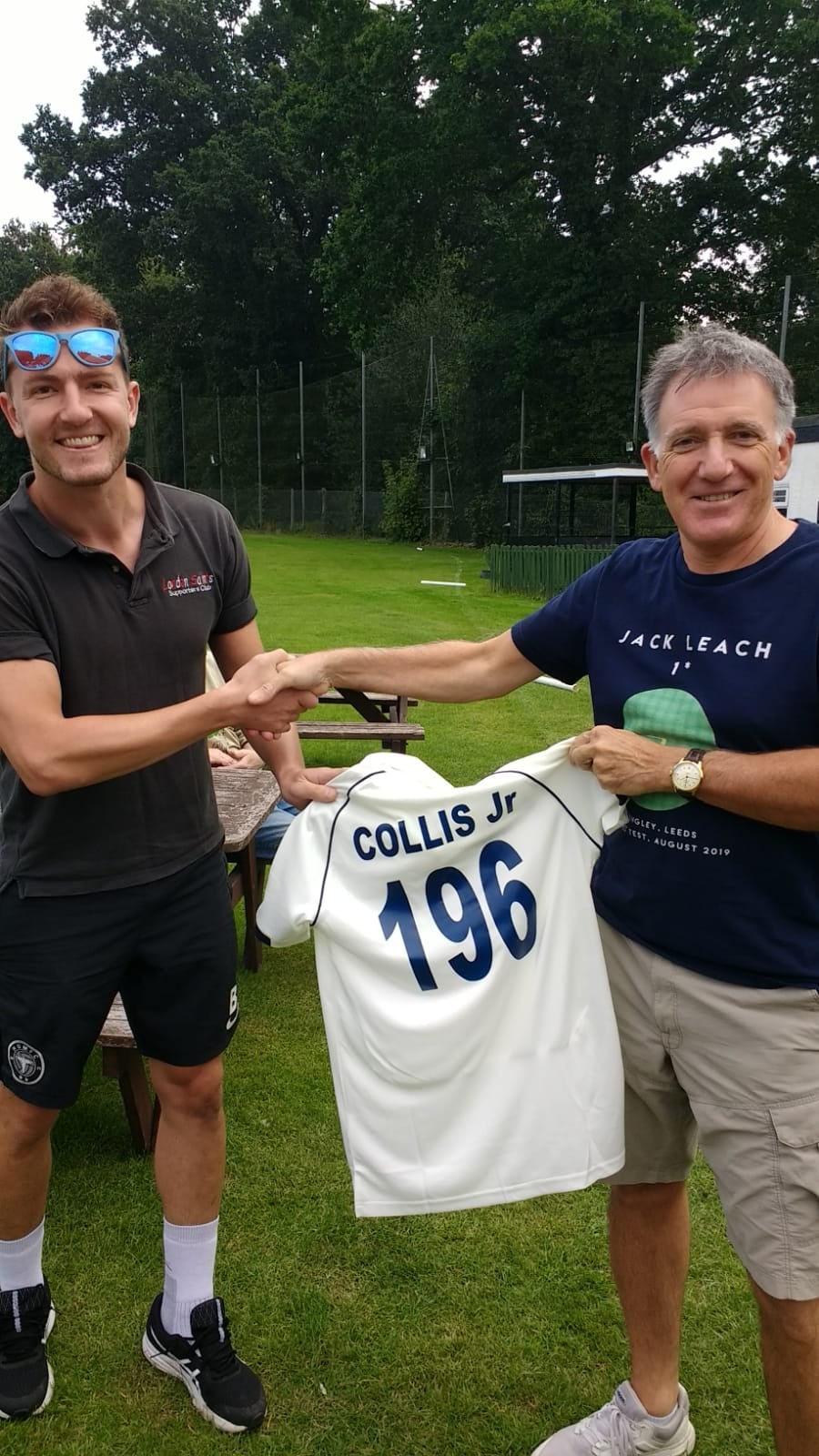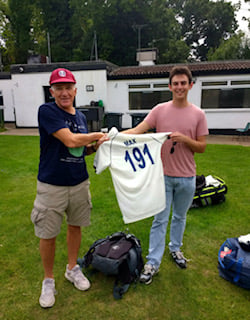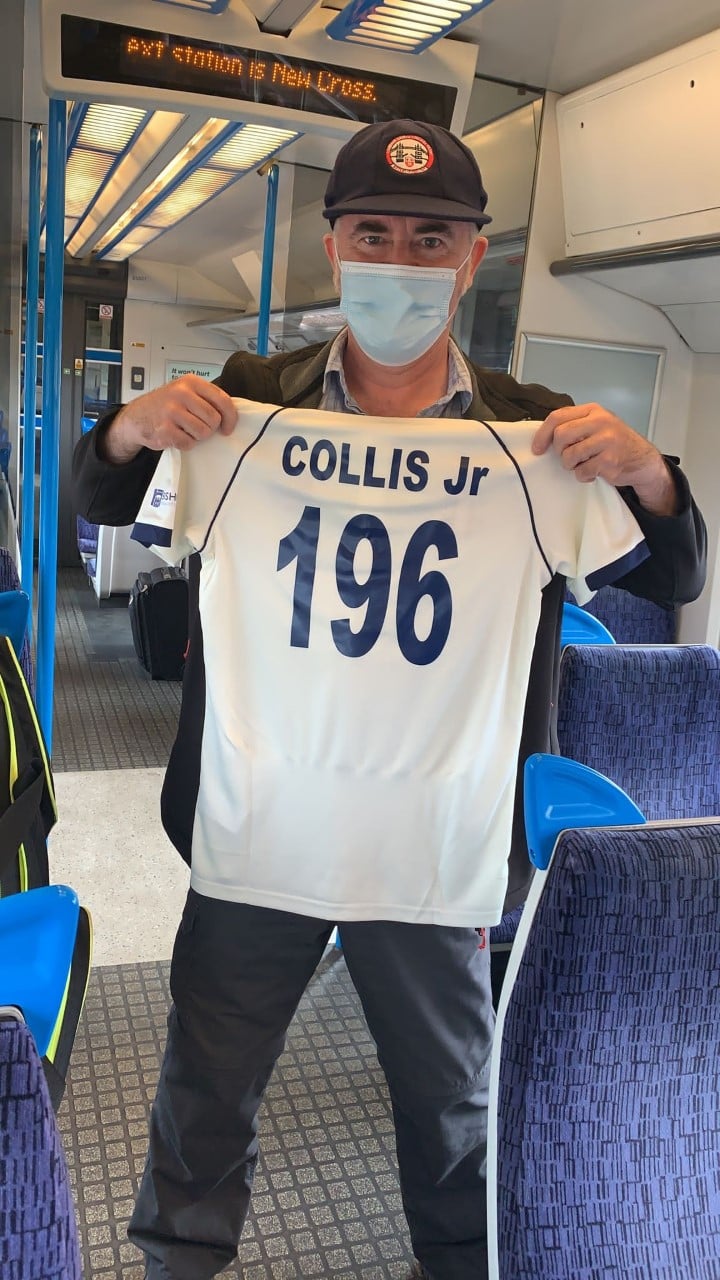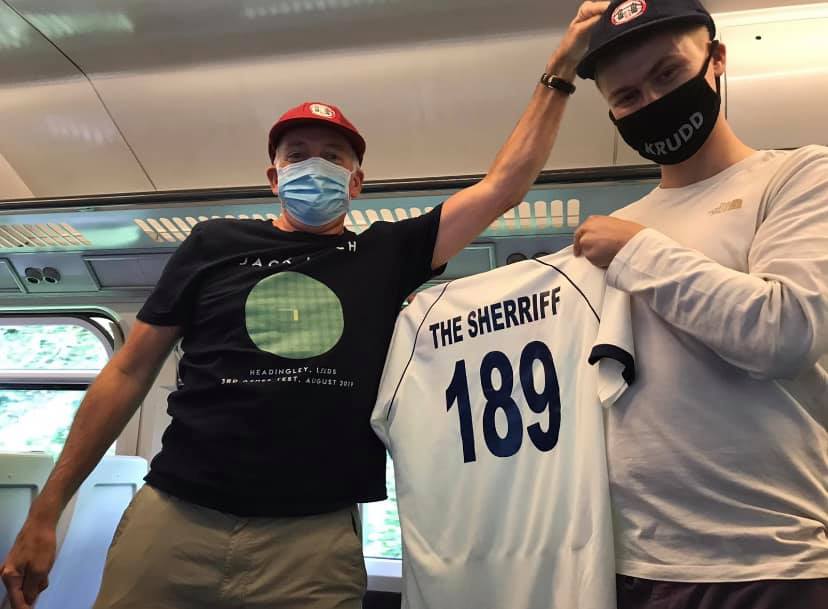 Now we all prepare for a game of cricket in different ways. Some do stretches and eat bananas. Some go to greasy spoons and eat suspect looking fry-ups. Your Skipper DT led the way with the latter approach and did not look worse for wear when the bulk of the squad (no pun intended) gathered at London Bridge station ahead of the season's finale.Our annual trip to West Wickham to play the club formerly known as Ex-Blues has long been a favourite of the London Saints CC calendar. It's the sort of game that you start looking forward to a few days before, while making sure you don't injure yourself in the run-up. What are the chances of that with our squad?The game had initially given Dave a sleepless night or two wondering how he would rotate the 17 available players. History should really have told him not to worry – the inevitable withdrawals started the day after announcing the squad, with Ed Price sustaining a broken finger taking a catch off John Griffiths' son Oliver. John himself then strained an adductor muscle doing some keep fit in the week of the match. We were, inevitably, down to 13 at the start of play. This included Wheelie Bin, who passed a late fitness test, while Ed later added to our fielding ranks with his hand suitably strapped.Perhaps just as eagerly awaited as the game were the new shirts and caps that John had spent most of the summer procuring. Some of these were doled out on the train, with Ben Sherriff being awarded his first shirt by DT. The sizes weren't too generous so we questioned how the athletic Ben Collis would squeeze into his small shirt. John did a great job with this major undertaking and our thanks should also go to Paul Calais for procuring shirt sponsorship from Bishopsgate. The remaining 'first' shirts were awarded at the ground to Terrence Collis, his son Ben ('a bit snug' was the answer) and Max Cohen. It goes without saying that there was barely a mention of the fact that Dave and Vice Skipper Griffiths had ordered maroon caps as opposed to the blue ones given to the hoi polloi. A few pictures were taken and we headed out to field.Our bowling line-up had been hard hit, with May, Barnes, Nanton, Calais and Berkeley all absent for various reasons. This gave others a chance to shine and Paul Jackson was chosen to open with your reporter, now known as Cinzano. Though the latter kept the score down with a tight but wicket-less spell, Jacko removed one opener following a sharp catch behind from the ever reliable Gary 'Speedtwin' Jones. The Skip claimed most of the credit for this as Jacko felt he should have come off after his previous over. Dave himself came on first change and bowled an excellent spell of controlled off spin that kept the scoring rate low. It wasn't long before the injury list lengthened as first Steve Keenan sustained a bruised wrist missing a well-struck caught and bowled chance. Lord Lucan left the field for treatment (or maybe a beer) only for his injury to be over-shadowed by a more serious incident.John Smith went to take another well-hit chance at mid off only for the ball to strike him firmly on the chin. The Wall crumbled and he fell like a boxer on his way to the canvass. There was genuine concern from his teammates and the gathered spectators but help was on its way. Always handy to have a couple of NHS heroes on the pitch, although it has to be said that Ben Collis' medical knowledge gained from tireless stints in A&E was a bit more useful on this occasion than DT's undoubted prowess with a spreadsheet.Expert treatment was given but it was clear that John would take no further part in the game. The Skipper, who had a vested interest as the current leader of the least coveted LSCC prize, murmured something about Duck Trophy avoidance – more of that later.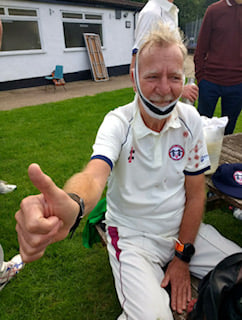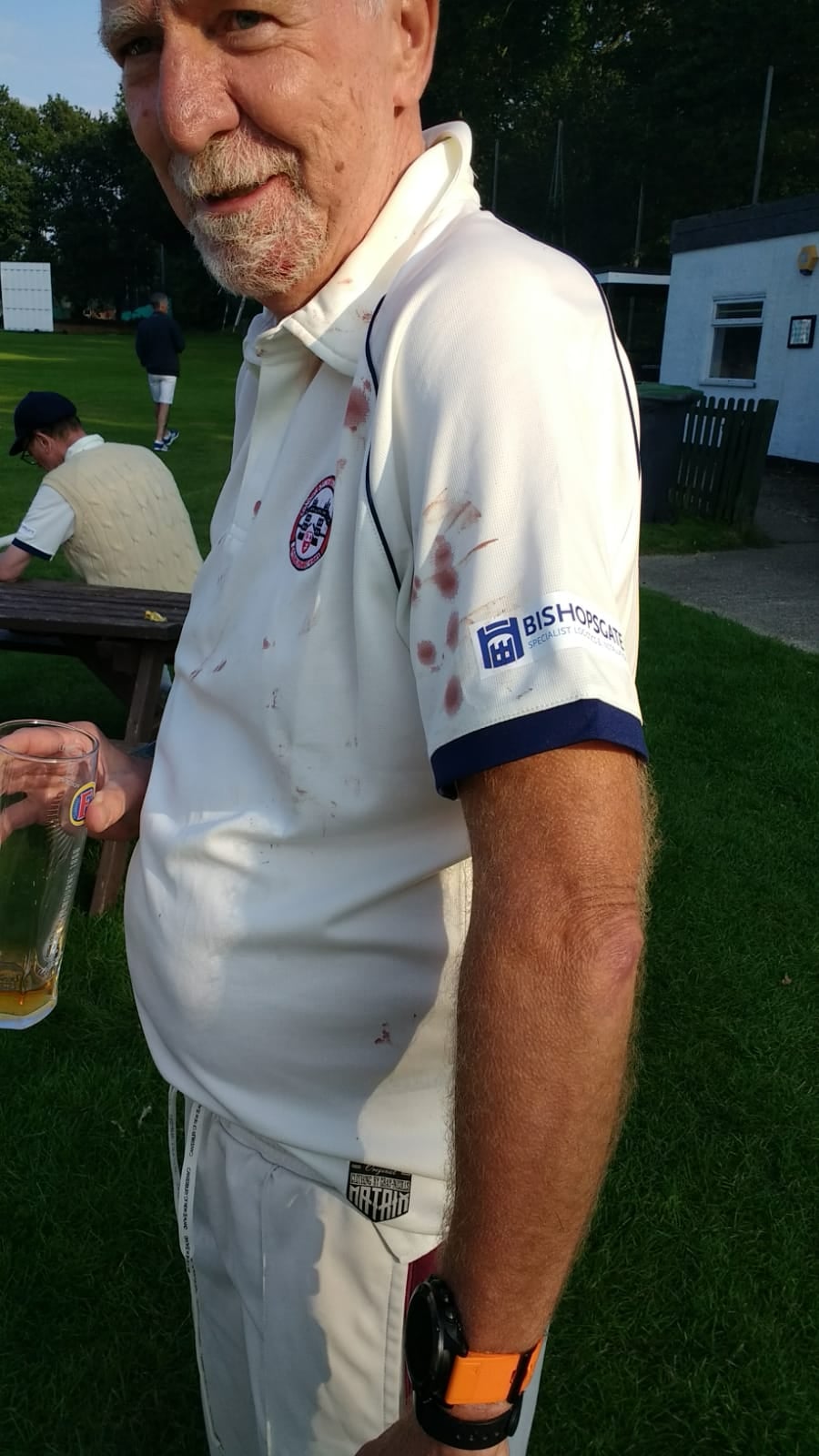 Before long, John was happily sitting at a bench with a 'Nice Pint'.Images of Ben's handiwork with a bandage were soon posted on the WhatsApp, prompting Neil 'Barry' Hotston to stray from his usual library of Carol Vorderman images to supply an appropriate one of a bloodied Terry Butcher.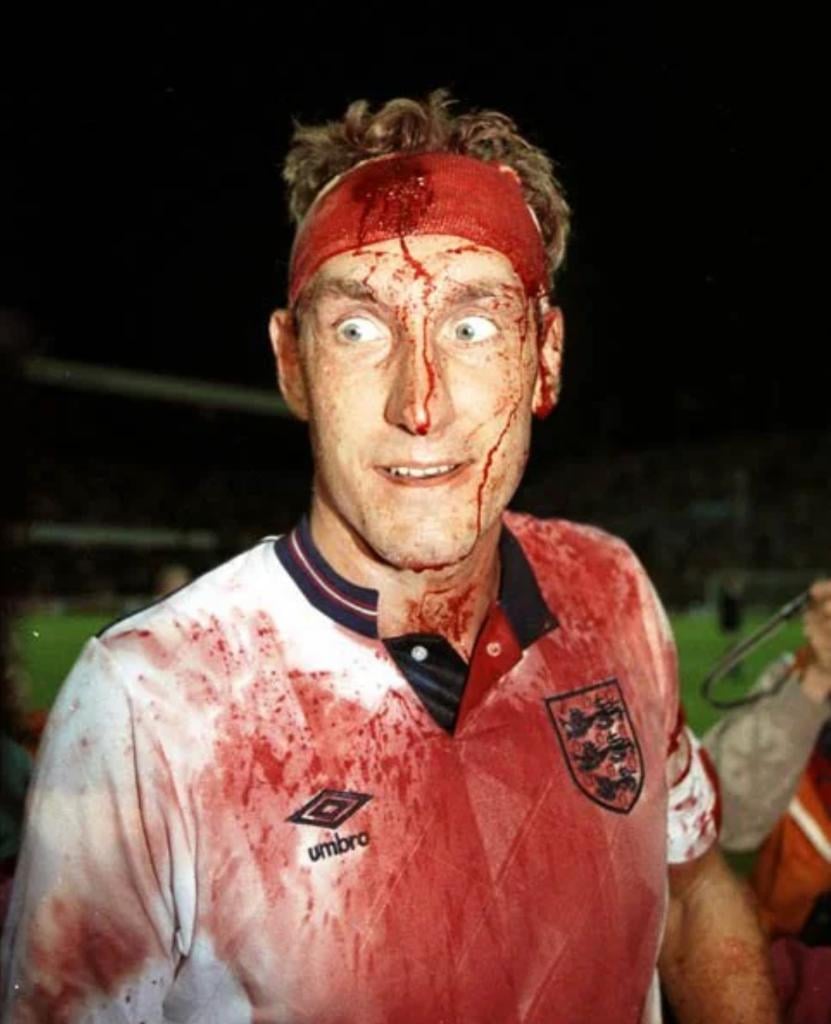 Paul 'Just Whack It' Calais then asked if the red stuff in any way obscured the sponsor's name – John was happy to report later that a bit of washing-up liquid avoided any issues with our sponsorship deal.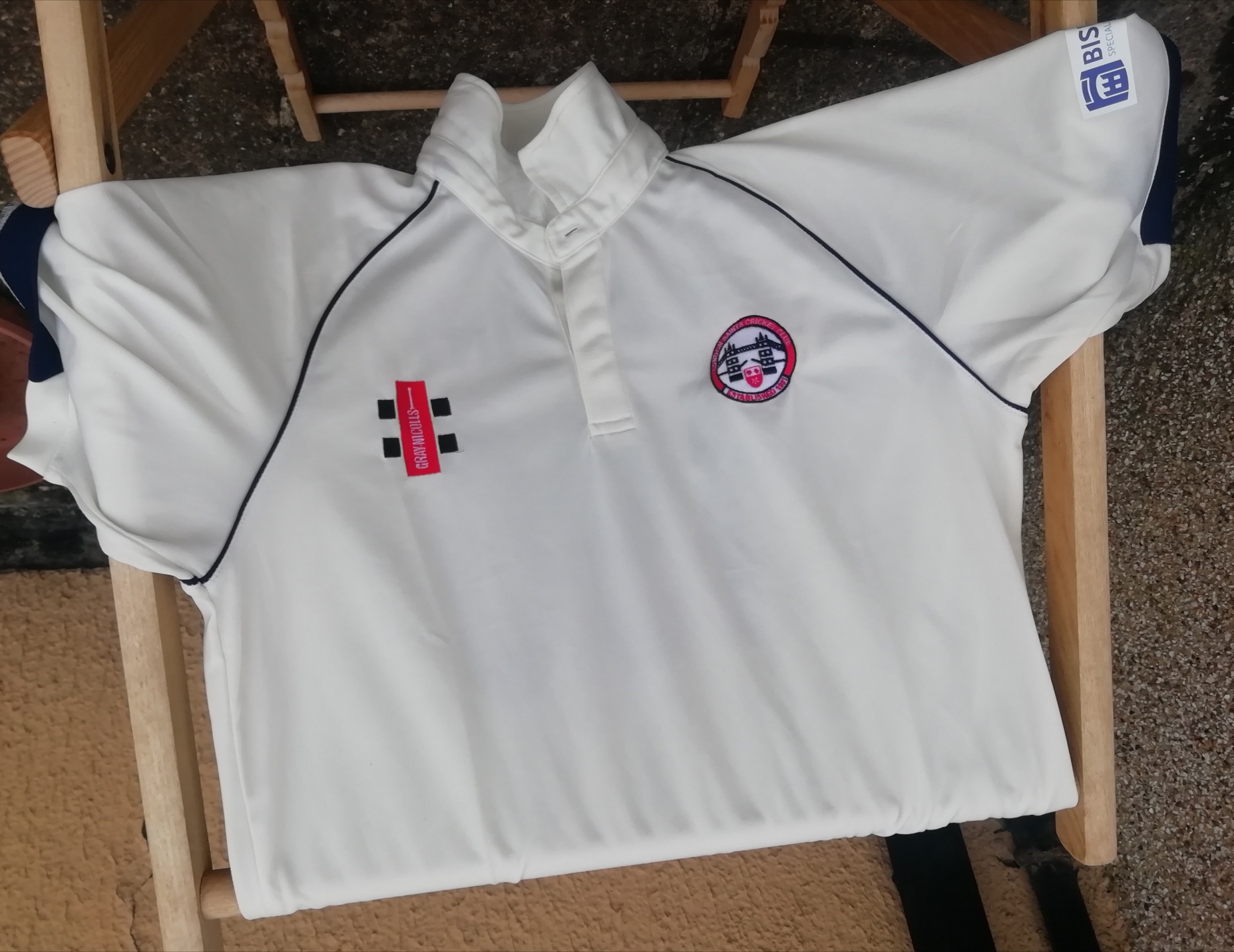 The innings continued with Paul Pearce chipping in with a couple of handy wickets, while Max and Johnny G bowled tidy spells. Collis Snr and Jnr then combined to great effect as Ben took a fantastic tumbling catch (at great risk to his own injury) off his Dad's bowling. The resultant father and son hug was a touching moment.Ben's fielding was energetic throughout, supported by our other youngsters Max, The Sherriff and Ed. Overall we fielded well and the chances that went down were tough ones. Jacko returned to take two more wickets and we restricted them to a competitive but not ridiculous 222 for from their 40 overs. This prompted Dave to give us a rousing pep talk but could the Double Nelson be bad luck for London Saints?Another highlight of this fixture is the turn-out of ex-players, injured current players and London Saints stalwarts. Mick Strickland, John Middleton, Mark Barber, Keith Richardson, Dave Nanton, Mike McIntyre, Neil Hotston and Jeff Sherriff (father of Ben) were amongst those in attendance at various stages of the day. Keeping with the family theme, brothers Trevor and Andy Mayhew possibly created a London Saints first by opening the umpiring.To bring the Duck Trophy to a head, Dave chose to open the batting with the other main contender, Speedtwin. Both were on two ducks but Dave had 'achieved' his in three innings to Gary's four. As tension mounted, DT was dropped in the slips fourth ball as he showed no signs of playing it safe.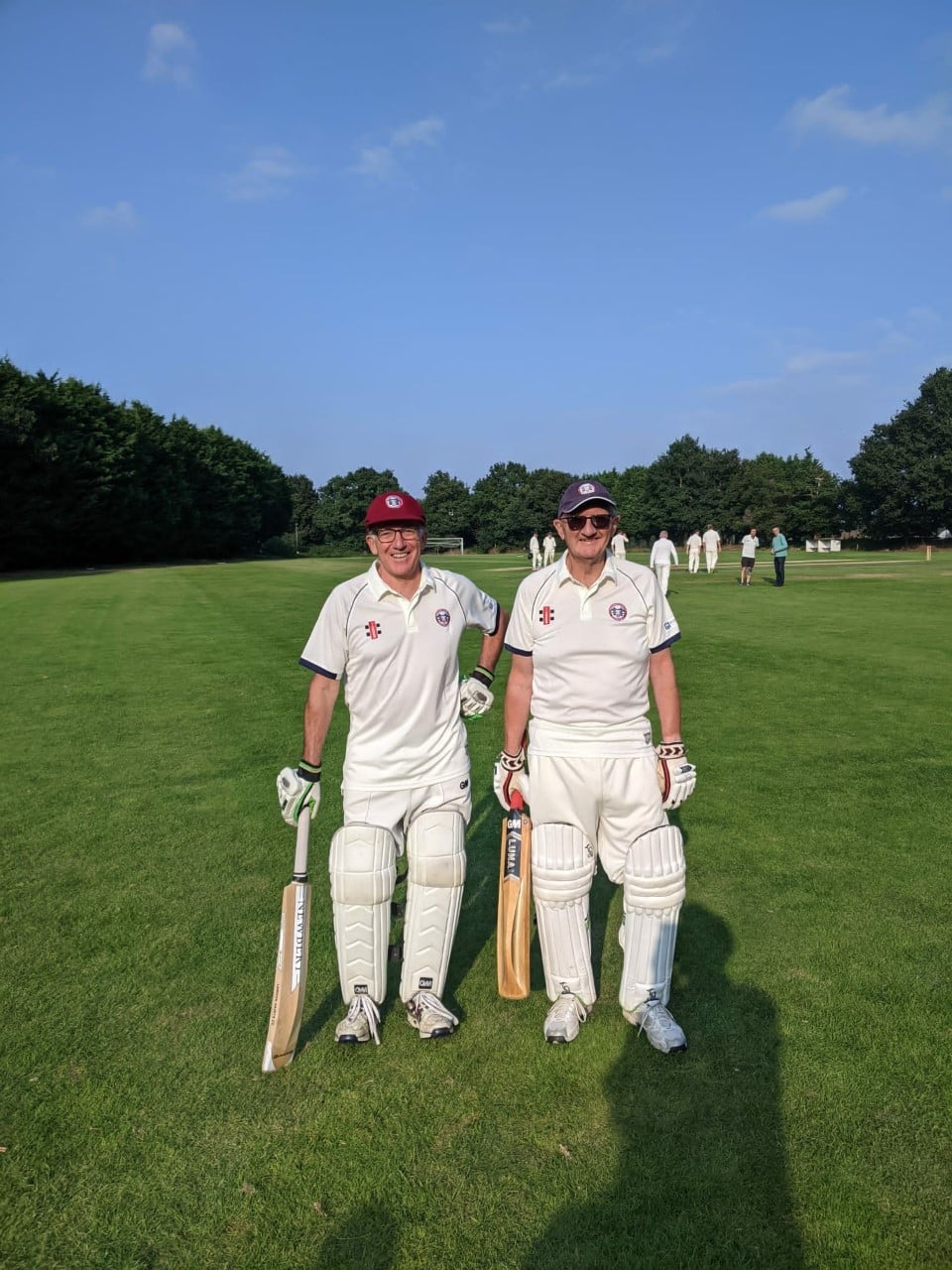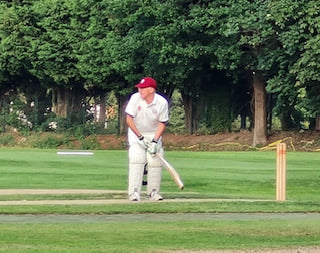 Then – what drama – his stumps were struck but it was a two-bounce no ball and he was reprieved. Dave eventually got off the mark so all eyes were on Speedo. A run would hand the trophy to the Skip but an lbw decision soon followed and the trophy was Gary's. Relieved, Dave played a few shots on his way to a useful 15 against a good opening pair. Resplendent in his maroon cap, Dave's left handed stance and the way he leans into his bat gives him the look of West Indies great Clive Lloyd. He played with Clive's swagger too, although the Guyanese legend did connect with a higher percentage of deliveries! Well, we already have Andy 'White Viv' Jones and he was next to the crease. Andy quickly saw Ben C go without troubling the scorers, then moved serenely into double figures before being run out in bizarre circumstances. The ball was fielded just within (or even beyond) the boundary and returned while Jonesy came back for his second. It struck the leg of the bowler, who wasn't even looking, and cannoned into the stumps. Andy couldn't believe his luck.Ben S, Terrence and Max struck a boundary each before departing for single figure scores, leaving us at a mere 63 for 7. Enter our third entry into the 'most unlikely comparison with a West Indies batsman' competition. It must have been the maroon cap again, but Johnny G's aforementioned injury had given him a limp not dissimilar to the one Gordon Greenidge developed while taking opponents apart in the 80s. John's hobble worsened as the similarities grew, with stylish square cuts and leg side clips that would have impressed the Hampshire great. A partnership developed with Cinzano, who favoured the agricultural heave over the deep midwicket boundary. The first managed to find the roof of the pavilion, the second narrowly missed the barbecue chef and the third – with thankfully no major injury – grazed a young girl after an unfortunate rebound.Despite a decent run-rate, calculations late on showed that we weren't likely to reach the required target and the local rule of '40 overs per team but you can still earn a draw' came into play. The 108 partnership remained unbroken and set a club new record for the 8th wicket as we finished on a respectable 171.Beers and burgers followed but the usual announcement of the player of the season had to be postponed – in true LSCC style – when the voting slips mysteriously went missing. Nonetheless it was a top day and some went on to enjoy a carry-out, skilfully negotiated by Dave with the bar staff, on the train home.Well done to everyone who contributed to another excellent season of good cricket and even better banter. Particular thanks of course go to our captaincy team for their sterling efforts.Champagne moment Dave trying to control the ball with his foot (quite a common LSCC fielding trait these days), then kicking it downhill and tumbling after it was an early contender. One of the bar staff allegedly throwing the player of the year nominations away after Dave left the pint glass containing them on the bar was also up there. However, the pure joy of father and son combining for an outstanding dismissal was the clear winner. Well done the Pimlico Kid and Collis Jnr.Player of the match
Your correspondent has always felt that those choosing these awards at all levels of cricket are too easily swayed by batsmen's scores. The prize therefore goes to the Skip, whose excellent spell of bowling kept the brakes on at the right time. He completed an all-round performance by seeing off the opposition's opening bowlers, thus paving the way for an honourable draw.
Ex Blues
Stone ct Speedo b Jackson 11
Dean lbw Pearce 46
K.Dolby b Pearce 14
Stocks lbw Thomas 5
Barham run our (Rogers/Speedo) 35
Triggs ct Cohen b Jackson 38
Stone ct B.Collis b T.Collis 3
N.Radburn not out 23
K.Radburn b Jackson 5
R.Dolby not out 21
Extras 21
Total 222 – 8
London Saints bowling
Rogers 7-2-23-0
Jackson 8-0-65-3
Thomas 6-0-12-1
Keenan 3.2-0-19-0
Collis Jnr 0.4-0-16-0
Pearce 5-0-29-2
Cohen 4-0-19-0
Griffiths 3-0-13-0
Collis Snr 3-0-13-1
London Saints batting
Thomas caught 15
G Jones lbw 0
A Jones run out 11
B Collis bowled 0
Sherriff bowled 9
T. Collis bowled 9
Cohen run out 6
Griffiths not out 42
Rogers not out 57
Pearce, Jackson, Keenan, Smith, Price – did not bat
Become a Member
Become a member of London Saints from as little as £5.