2019 Cricket, Golf, Quiz and parkrun tour to Somerset, Wiltshire and Dorset
Not since ' Petrolgate ' which resulted in Lord Lucan missing the flight to Finland, have we had a last minute withdrawal from tour, but this year we had ' Passportgate ' which resulted in Gary Speedtwin missing the tour and ' Hungover and Lost Phonegate ' which meant that Ben Collis couldn't turn up till Sunday morning.
LSCC tour management received a phone call from Terry Trevis, who was with Gary Speedtwin, at a New Order concert on the Thursday night in Bristol explaining that Speedo was in the doghouse and had to go home because his daughter's passport had expired which wasn't discovered until they turned up at the airport to board their holiday flight to Thailand. Thankfully Gary managed to get an appointment at the passport office on the Sunday and got it sorted although they can't fly out for another week so they've missed two weeks of their 6 week holiday. Surprisingly Gary has been let out of the doghouse to play cricket this coming Sunday. Another issue was that Speedo had the team kit in the back of his car so we are indebted to Terry who made a detour on his drive home to Salisbury to drop the kit off at The George in Frome, one of our two hotels this weekend.
As for pisshead Ben, he lost his phone so emailed the tour organiser to say that he had got pissed on the Friday night and not woken up till 11.30 on Saturday morning which would have made it very tight, nigh impossible, to get down to Somerset by 1.30 and as he is of the generation that is totally reliant on his phone, could not guarantee finding us (without his phone Satnav). So it was agreed that he came down to tour on the Sunday.
So before we had even started our playing base of 13 had been reduced to 11 so fingers were crossed that no further injury withdrawals would crop up as the ex-skipper (now full-time LSCC Admin) had set out an ambitious schedule of golf, quiz and parkrun before we even turned up to the first cricket match.
The Golf – Orchardleigh Golf Club (Friday afternoon – persisting down)
Eleven of the tour party – cricket players Judas 123, White Viv, Lucan and Tiger plus umpires Hilda and Rat, full time golfers John and Sheena along with Mr Sicknote ("it was the dregs that did it") Reg (along with his two groupies Nick Farmer Head and Where's Jon) took part in the annual London Saints Masters competition which was played in pretty wet and horrible conditions throughout. The winner, John Quinn, is a LSCC veteran having recently retired from cricket having represented LSCC since 1982 and toured the Windies and Sri Lanka with us with nicknames of Flip Flop and The Chauffeur amongst others too rude to mention here or say to his face. John's better half (and regular LSCC golf champion) Sheena was tied for 2nd with the Rat. Last year's golf winner on tour, Tiger Pearce, struggled badly in the conditions, losing 10 balls – oh dear not a good omen for his bowling tomorrow? as was the that fact that the wooden spoon went to Sunday's skipper, Judas 123 (he played ' enthusiastically ' according to John Q, the golf organiser). We hoped that their golfing ' skills ' would not transfer to the weekend's cricket.
The Quiz – Witham Friary Village Hall (Friday evening)
The nine wet golfers, plus two groupies, made it in good time back from the golf to join 8 more tourists at the annual Witham Friary CC sports quiz hosted by the excellent David, Witham's opening batsman and ex Lib Dem MP. The LSCC fielded 5 teams in the quiz, out of about 25 teams, with last year's winning team of Thomas, Mayhew, Nice Pint and Where's Jon hoping to defend their trophy. It all went tits up for them after the picture interval round and no blame was put on Where's Jon for spending most of the day in the pub which somewhat diminished his quiz skills. The top LSCC team of Berkeley, Rattue, Head and Reg (otherwise known as Hilda, The Rat, The Farmer and Reg) came a creditable 3rd but we were no match this year for the local winning team – there's always next year.
The parkrun – Henstridge Airfield, Dorset (Saturday morning)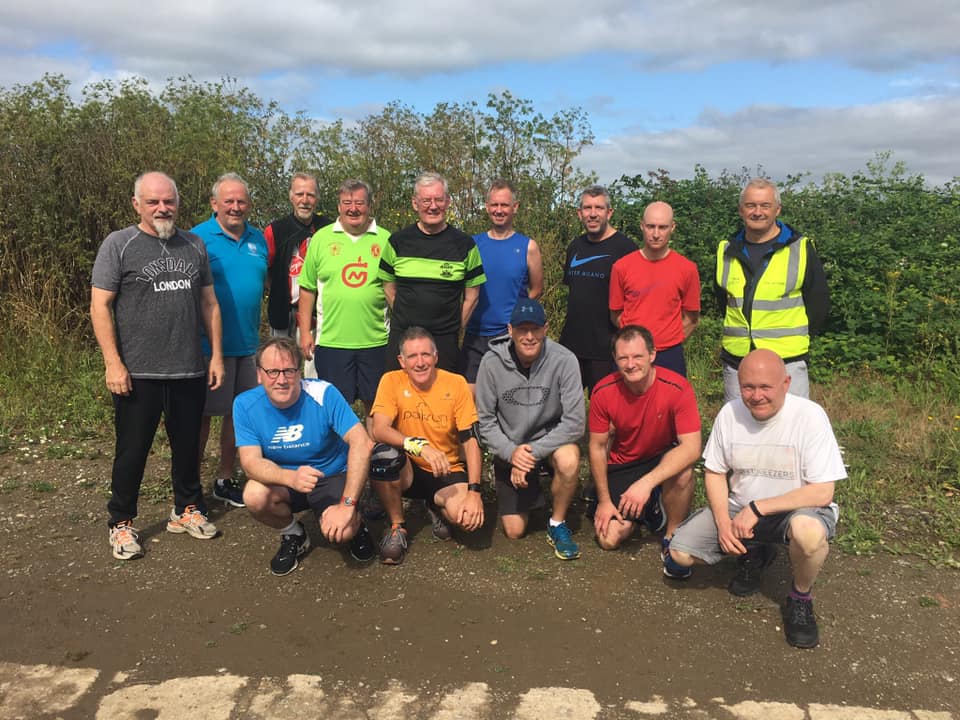 Your scribe was surprised, but delighted, to see that 14 of the tour party made the 40 minute journey to Henstridge Airfield 5k parkrun after the previous night – an excellent effort. It shouldn't be understated how impressive this is considering the age and fitness of many and the fact that we used to complain, 17 years ago, when the tour organiser introduced the infamous 100m tour race. The reason we traipsed all the way down to Dorset instead of doing a much more local (to Frome) parkrun was that it was part of Lord Lucan's Dorset estate and Steve was going to undertake his first parkrun – so we all turned in much anticipation. Another LSCC veteran Sister Stanley joined us along with his lovely chauffeur, Steph, who wrote the run report (it can be found on the Henstridge Airfield parkrun Facebook site if interested). There are no winners in parkrun, everyone is a winner for taking part, but from our party the first finisher was Rat who just pipped Tiny Temper, followed by Jon May (nickname probably to do with running out teammates to be agreed), Jacko, Dover2Calais, Il Duce, Judas 123, Andrew Davies (needs a nickname), Nice Pint, Sister, White Viv, The Farmer and …………….well of course Lucan didn't finish withdrawing less than halfway around to pick blackberries and chat to Hilda who was volunteering after his recent knee operation. Well done all, though there were a few notable exceptions like Andy "I've done a marathon in 3hrs 40 " Mayhew who stayed in bed to save his energy for the afternoon's captaincy, now all onto the serious part of the tour – the fry up in the café, oh yes and then the cricket.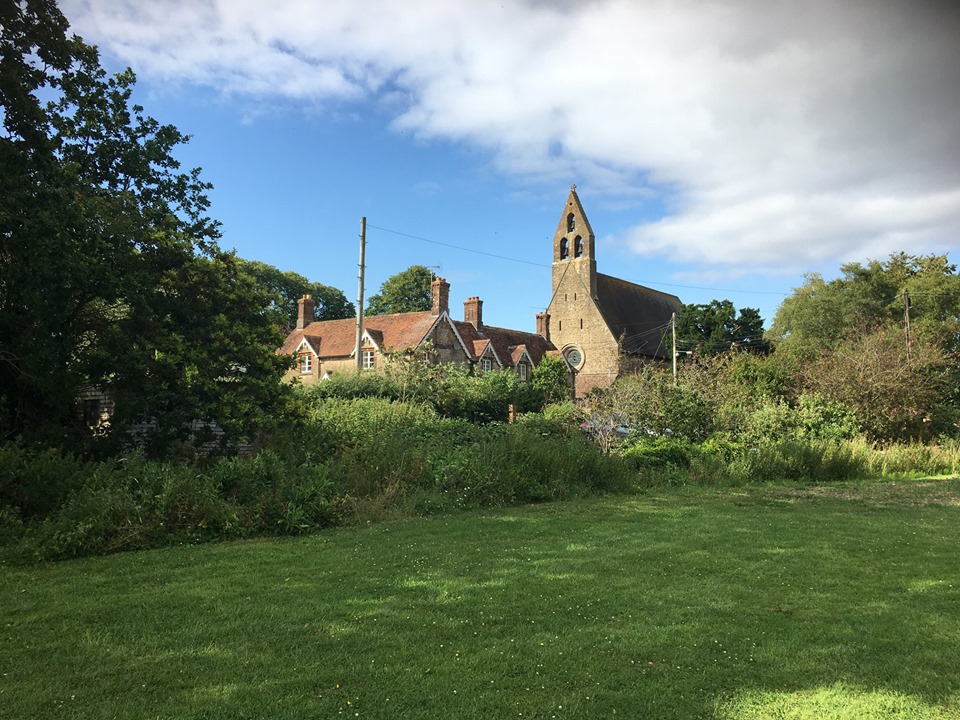 The Cricket Part 1 v Witham Friary CC, Somerset (Saturday afternoon)
London Saints 146 – 7 off 35 overs (McIntyre 52no, Jones 29)
Witham Friary 150 – 5 off 33.1 overs (Jackson 2-25)
With ex LSCC skippers, Thomas and Berkeley side-lined (but looking on) with dodgy knees, Griffiths and Mayhew agreed to split the captaincy duties with Andy taking on the mantel on the Saturday and John on the Sunday. Nothing changed though as both tossers lost the toss which meant that we were asked to bat by Witham (but we would have batted anyway – well that's the line you tell the media). Andy slight surprised his troops when he announced that, having read the pitch, we should be aiming for a score of 120 in our 35 overs. This was hardly an ambitious target but with our score at 6-0 off 5 overs, openers Griffiths and Jones had obviously taken Andy's target seriously, although wise old sage, as he is, Mr Calais, said they better step it up as ' score predictor ' calculated that we were on target for a score of 42 at this rate. John struggled with a close LBW call (turned down by umpire Farmer Head), and then nearly fell on his wicket before being put out of his misery bowled for 4.
Tiny Temper himself, Mike McIntyre, came in next to restore some order and along with White Viv put on a stand of 61 for the 2nd wicket at a good rate until Andy fell for a solid 29 (it also meant that Andy achieved his LSCC milestone of 2,000 career runs). Some may have been surprised to see Lord Lucan marching out at No 4 ahead of some but it certainly got the crowds attention. Steve brought to the crease his own unique running style. Steve was once, in his prime(ish) referred to as a gazelle, so it was quite unkind for some wag to liken him now to a 6 month pregnant gazelle. The prospect of running two's was out of the question (if you'd seen him at this morning's parkrun, the prospect of him running at all was very doubtful). After a trademark majestic boundary, Steve could have been run out (but was saved by umpire Griffiths surprisingly giving someone not out) before he was unluckily out, run out, backing up! – Yes he had moved out of his crease (you'd never see Wath get out in this fashion).
Jon May was next in and immediately with Mike the running between the wickets improved and we looked well set for a challenging score in excess of 160 until wickets started to fall and we lost our way. Whilst Mike, thankfully, kept one end intact, wickets started to fall away at regular intervals at the other. Jon and Paul C fell before they had got in and Tiger's crap weekend (10 balls lost at the golf) continued when he joined the duck trophy race (unlike parkrun, the LSCC duck trophy is definitely a race). We lent Andrew Davies to Witham as they were short of a player and he took a wicket with his first ball to dismiss Nice Pint Smith. Andrew did though drop Mike on 42 so it wasn't such a bad decision to lend him to Witham. Mike stuck around to score his 2nd unbeaten half century of the season (taking his 2019 batting average up to 119 and achieving his LSCC milestone of 500 career runs). After a promising mid-innings we rather limped our way to 146-7 off our 35 overs, a little under par but could our bowlers restrict Witham?
After the, usual excellent, Witham Friary tea was digested, skipper Mayhew decided to open up with Jackson and Calais who couldn't make an immediate breakthrough. Flat / One-liner Nanton was turned to and made the breakthrough though the credit goes entirely to Mike who pulled off a truly stunning catch. Your scribe was at The Oval for the World Cup match when Ben Stokes pulled off a miraculous overhead catch which was described as the catch of the tournament, well I'd liken Mike's catch to Stokes' catch – a brilliant effort but missed by the cameras as we thought the ball was going to the boundary. As Sir Geoffrey says one wicket can bring another then another and so it proved. After cocking up a relatively easy run out, Paul made amends by caught and bowling their No 3, Sam, relatively cheaply for 2. Sam had scored an unbeaten 65 against us last year and to say that he was unimpressed was an understatement as firstly his bat and then his gloves were hurled away when he reached the boundary – as Pete pointed out " that's what you get for an expensive private education ". Tiger then brought some brightness to his sporting weekend bowling their No 4 for a duck. David, the ex Lib Dem MP proved a more obstinate obstacle including a couple of impressive reverse sweeps but he was deceived by Jacko's slower ball, from his 2nd spell, to snaffle an impressive caught and bowled. 94-4 soon became for 5 with Jacko's 2nd wicket and we smelt victory.
So much so that old injured stalwarts Thomas and Berkeley decided to wander around the boundary edge imparting their knowledge, wisdom and encouragement to the team. Was this the wrong move as the wickets dried up as one of their youngsters was joined by Tom, Witham's Chairman, in an unbeaten stand of 55. Thomas and Berkeley became increasingly frustrated and were immediately nicknamed Statler and Waldorf by some. Statler and Waldorf became more and more like well Statler and Waldorf as Witham got closer to their target and their calls for Lucan to be brought into the attack were repeatedly ignored by skipper Mayhew. "Why don't you respect our judgement "they implored – "don't you know we have 5,065 runs, 658 wickets and 147 catches for LSCC between us "( I promised I wouldn't write this-) ) but still their calls for Lucan were snubbed.
Witham got over the line in the 33rd over which was frustrating as it was a game to be won with us perhaps 20 runs short in our innings. We also didn't get much luck and every bowler bowled excellently backed up by some good catching and fielding, you couldn't fault the performance in the field and on another day some of those half chances would have gone our way. The usual bar-b-cue laid on by Witham was enjoyed before we headed off into town, well some of us, as some retired to their beds exhausted by the pressures of the day.
Man of the Match – All the bowlers bowled well but Mike McIntyre's 2nd unbeaten 50 of the season clinches it backed up by some excellent fielding – he might have won it for his catch alone.
Champagne Moment – this is normally awarded for a comical or piss-take moment, as is the norm with LSCC, but sometimes you just have to reward moments of brilliance and Mike's catch meant he takes both awards today. It surpasses Lucan's and Wath's tour catches, also on this ground, and rivals One-liners instinctive catch in the first over of our first tour match in Tobago in 2014.
London Saints Batting
Jones ct Will bowled Pritchard 29
Griffiths bowled Ngie 4
McIntyre not out 52
Keenan (yes No 4) run out 4
May ct Ngie bowled Nathan 10
Calais bowled Will 7
Pearce ct ? bowled Pritchard 0 (quack)
Smith ct ? bowled Davis 1
Mr Not out Mayhew not out 5
Total 112
Extras 34
Total 146-7
Witham Friary
Don ct McIntyre bowled Nanton 22
David ct and bowled Jackson 16
Sam ct and bowled Calais 2
Will bowled Pearce 0
Algie not out 42
Nathan ct Jones bowled Jackson 2
Tom not out 30
Sub Total 124
Extras 36
Total 150 – 5
London Saints Bowling
Jackson 5-0-21-2
Calais 7-1-22-1
Nanton 7-0-20-1
May 7-0-19-0
Pearce 2-0-12-1
McIntyre 4-0-22-0
Griffiths 1-0-10-0
Smith 0.1-0-4-0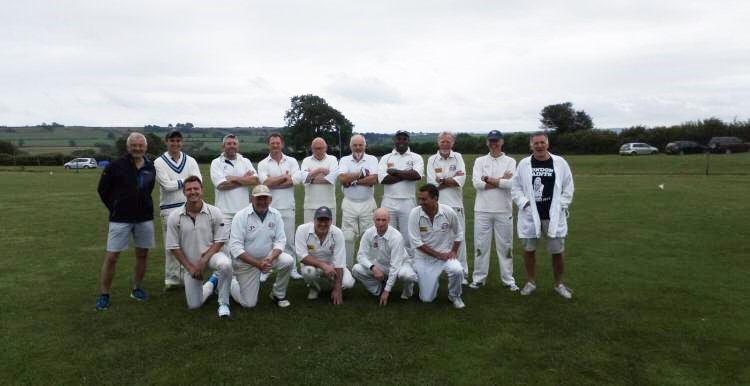 The Cricket Part 2 v Batcombe CC, Somerset (Sunday afternoon)
Batcombe CC 201-7 off 35 overs (May 2-30, Nanton 2-36, Jackson 2-41)
London Saints 103 – 9 off 35 overs (Mayhew not out 31, Griffiths 12, May 10)
Thankfully all the cricketers resisted the 'temptation' of the Frome 5k, 10k or half marathon though it did lead to some logistical challenges as some of our cars were caught up in some of the town's road closures. Consequently we were a few minutes late getting to the picturesque Batcombe CC ground near Bruton in Somerset around 15 mins drive away from Witham Friary. Once the drizzle cleared up, the sun broke through and it was another beautiful day. Skipper for the day Griffiths lost the toss and we were asked to field with Ben Collis, having found his phone, and the ground, replacing Tiger Pearce with Andrew Davies and Max Cohen playing for us today meaning the skipper had to rotate 13 fielders.
The skipper decided to open the bowling with David and Jon and it soon became apparent that the fielding had lost some of its sparkle as the effects of the previous two days started to show in some of our efforts. This was perhaps best illustrated, by two of our better fielders, in the first two overs when Jon let a ball through his legs for 4 off his bowling partners 1st over followed by David (and ex Jonty) returning the ' favour ' off Jon's 1st over. The one exception to this was White Viv, who was not going to play today as his old bones were suffering, but agreed to keep wicket and only let one bye through the whole innings and didn't need a backstop. We did make some early inroads – an excellent slower ball from Jon, claiming their opener, Mr Nanton bowling their No 3 and then another excellent slower ball from Jacko (who now is now the leading LSCC wicket taker in 2019) bowling the other opener who was threatening to let loose. At 52-4 we were looking good and with Statler and Waldorf umpiring, chances of further lbw's and more wickets were there.
With 4 wickets down, Max walked to the wicket and initial impressions were that he would give chances and we could put him back in the hatch. Enter Ben – we later learnt that the only reason why Ben could play this weekend (well only the Sunday – see ' Phonegate 'above) was that he was sent off playing for the American football team that he usually plays for on a weekend so was suspended so could make himself available for the weekend – well the Sunday (Ed – I didn't know anyone could get sent off in that game?). When Max was in single figures he skied a difficult but catchable chance to Ben on the boundary but fortunately for Max, Ben was still suffering from the effects of drink, the anxiety of losing, and finding, his phone and the long drive that morning from London, so he dropped it. We hoped it wouldn't be costly – it was – as Max was still there at the end of the innings unbeaten on 65. He was dropped again in his 20's and played and missed so many times and skied the ball numerous times to gaps in the field meaning he had at least 7 lives. We were never going to get him out today with his luck but you couldn't help but like him as he kept apologising to us.
Ben then dropped another relatively straight forward catch and we all felt for him as he wanted to let the ground open up for him and disappear especially as we all know that he is normally an excellent fielder. Thankfully we all saw the better side of Ben's fielding later as he caught two great catches on the boundary, both of them a lot harder than the one's he had missed. Batcombe started to get away from us as Max was ably supported by some big hitting lower down. Paul's Finance Director boss, Charles (whom we got this fixture through), won his personal battle with Paul and so holds the cricket upper hand at the 'Aussie Man and Van Ltd 'company. LSCC's Max (Cohen) deservedly got a wicket with an lbw shout given by Statler, or was it Waldorf and the rest of the bowlers stuck to their tasks manfully bowling well in the 2nd spells, if not as brightly as they had the previous day. A score of 201 looked daunting with hangovers still kicking in but nevertheless we enjoyed an excellent tea provided by Batcombe whilst the skipper contemplated his batting order.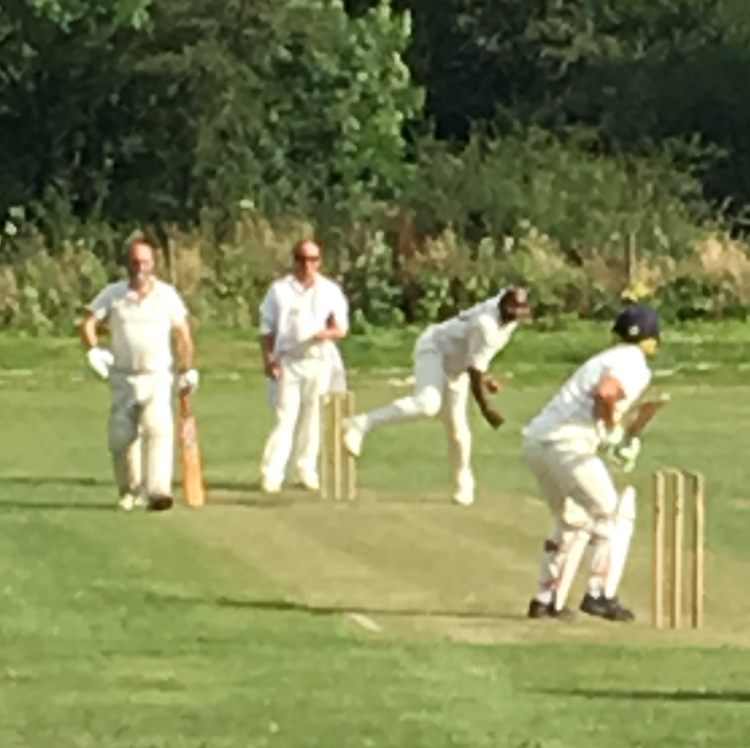 Skipper Griffiths decided on the bold approach and come out fighting with Jon and Ben. Good tactics we thought as Ben hit a boundary in the first over and was starting to look good before a disastrous run out meant he departed for 5 with the score at 7-1. Who was at fault for it? Unbeknown to your scribe, Jon had run out White Viv in our previous match and Ben confirmed that he had said "no" but still ran for Jon's call – and when Jon came in and said "sorry" to Ben and admitted that he had a reputation for running people out, then that confirmed it what we all knew really, that it was Jon's fault (the shirt nickname is almost being ironed on his shirt as we speak!)
Mike came in next, in his 50th LSCC match, hoping to repeat yesterday's knock but sadly it was not to be. In fact all the early batsmen struggled to get going as wickets fell regularly with the game long gone. The skipper came in and played a few nice shots with three boundaries but word had obviously spread to Bruton as to John's shortcomings to bowlers aged 10 and under so Batcombe immediately brought on a young lad who claimed he was 10 but looked about 6 and couldn't have been taller than 4 foot 4 inches. John rightfully got the respect he was due in this personal challenge from the massed ranks of the LSCC team and supporters on the boundary edge as appeals were supported vociferously with John bricking it – for once John can claim victory over a nipper – albeit this one looked about 6 !. Jacko came in and departed quickly without troubling the scorers and thus taking a lead in the LSCC duck trophy race. White Viv, down the order due to the fact that he couldn't move, was out to a wonder catch from their stand-in keeper and Lucan's brief cameo today was nothing compared to yesterday
At 70-8 it looked as we could be bundled out for less than a 100 but thanks to some really good batting by Mr, Not Out for the weekend, Andy Mayhew who was unbeaten on 31 ably supported by the tail of Nice Pint and Andrew we managed to get over the century barrier and, in the pub afterwards, secure an invite again for next year. Not as good as the previous day as age and the previous day's excesses took their toll but we were not disgraced.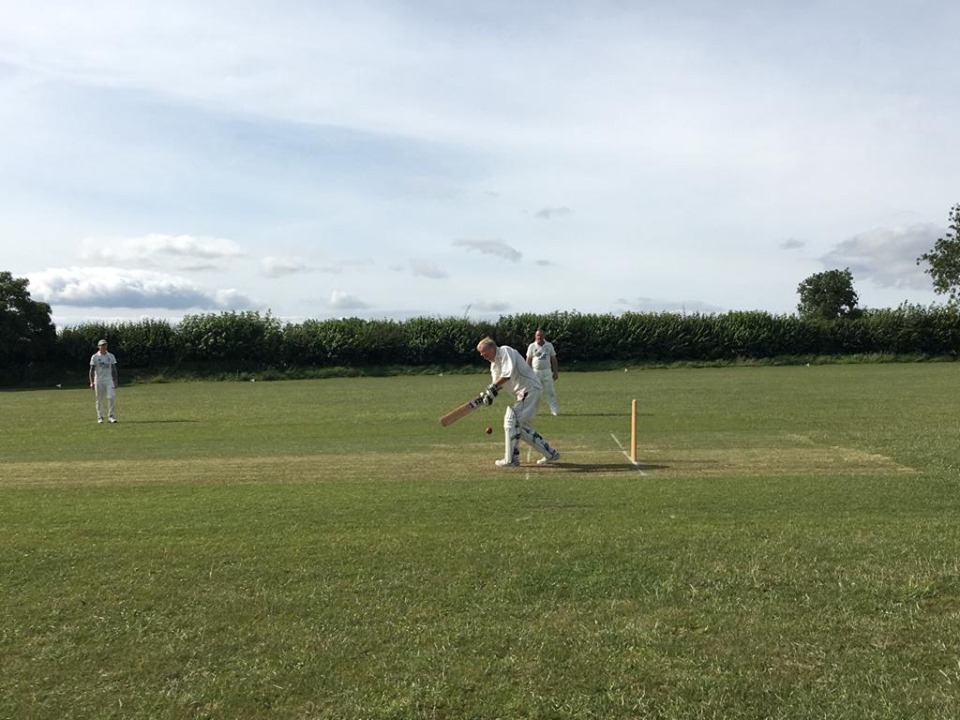 Man of the Match – arguably Andy Mayhew for his knock getting us up to a respectable score but he's won loads of these so the award goes to Ben for battling back from a crap start to the weekend, and then his dropped catches, to take two great catches, fielding well before being run out by Jon having driven down all the way from London and having to leave early for a prior commitment back in London. Then as he sat there, after being run out so early on, he had to suffer the ignominy of the tour organiser asking him for £10 subs for the privilege. Cheers Ben for making it down
Champagne Moment – the lack of respect shown to skipper Griffiths as the loudest shouts for an lbw against him batting against a 4 foot 4 inches 6 year old came from the LSCC ranks on the boundary – the corresponding boos, when he was given not out, could be heard for miles
Man of the tour – Thanks to Phil Rogers who introduced this award last year in memory of our ex-player Ian Shiels who sadly passed away last year with the first recipient being Paul Calais in 2018. Paul, in conjunction with Il Duce, the tour organiser, has agreed that White Viv, Andy Jones, should be the 2019 recipient. Andy suffered a heart scare this year with his GP signing him off work for months as unfit for work. So to actually play a full part on tour – the golf, quiz, parkrun! as well as two games of cricket (2nd top score on the Saturday and keeping wicket excellently on the Sunday) – all probably against his doctor's advice (if he knew), makes Andy a worthy recipient.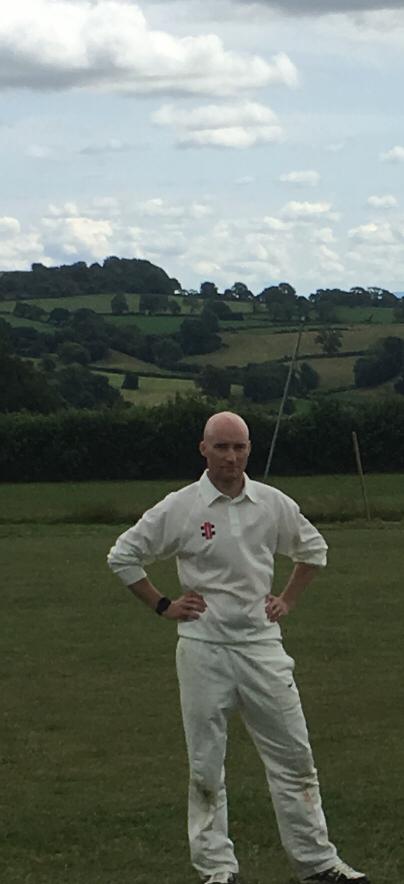 In summary
2019 was our 24th year of touring Somerset after our initial tour and matches against Norton St Philip (thanks Farmer Head for the contact) and Rode (Lucan's nemesis) in 1996. We have now played 39 games against 8 different teams, on our west-country tours, with a surprising win ratio of 25%, hopefully making many friends. Despite our age, and fitness, new events keep getting added on such as the golf and in recent years the quiz and even the parkrun, all of which have been excellently attended. In total 23 people were involved in one part of the weekend which must make it one of the most popular since we stopped bringing the women (apart from Sheena and Reg) down. Long may it continue as long as we're fit enough to keep active and find opponents who still want to play us.
Batcombe CC
Julian bowled Jackson 35
Kav bowled May 3
Mick bowled Nanton 1
George lbw Jackson 11
Max not out 65
Anthony lbw Cohen 22
Lurch ct Collis bowled May 9
Charlie ct Collis bowled Nanton 27
Nick not out 1
Sub Total 174
Extras 27
Total 201-7
London Saints Bowling
Nanton 7-0-36-2
May 7-1-30-2
Jackson 5-0-41-2
Calais 7-0-29-0
Cohen 4-0-35-1
McIntyre 5-0-21-0
London Saints Batting
May ct ? bowled Julian 10
Collis run out (May) 5
McIntyre bowled Anthony 8
Nanton ct ? bowled Julian 1
Griffiths ct ? bowled Anthony 12
Mr Not Out Mayhew not out 31
Jackson ct ? bowled Anthony 0 (quack)
Jones ct ? bowled George 7
Keenan ct ? bowled George 2
Smith bowled Max 5
Davis not out 3
Sub Total 83
Extras 20
Total 103 – 9
Become a Member
Become a member of London Saints from as little as £5.