Review of the Season 2018 and Cricket Meal
Another year and another awards evening – congratulations to David Nanton, Gary Speedtwin, John Smith, John Griffiths, Paul Shiels and Lana Twintub for respectively winning the Player of the Year, Clubman, Champagne Moment, Duck, Ian Shiels and Best Newcomer trophies.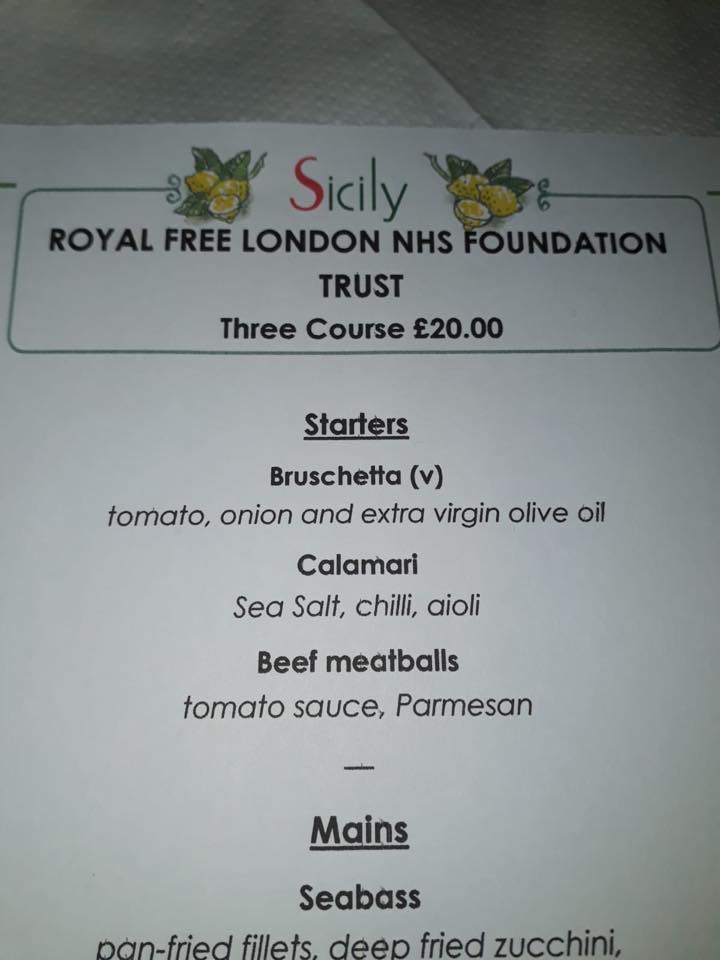 The club's 38th year saw us play our 424th match. After two seasons with no debutants, this year saw six new players taking our overall total up to 205 (with Paul Jackson being our 200th player) who have represented the club over the 38 years. In total 29 players were used (an increase of 7 from 2017), 24 of whom batted, 18 of whom bowled with 12 of these taking wickets and 9 players taking catches.
Our full record was – Played 10, Won 2, Drew 1 and Lost 7 with the victories at two very picturesque grounds at Coldharbour in Surrey and Bruton in Somerset and the draw being in the last game of the season at Ex Blues CC. After venturing out on tour to Finland in 2017 we returned with another domestic successful tour (including LSCC being victorious in the Witham Friary CC quiz night and parkrun) to Somerset this year and a new opponent, Full Monty, one of three new teams we played in 2018 (bringing the total of teams we have played up to 73).
The Player of the Year vote was won in a narrow contest by David Nanton who just pipped the 2017 winner Phil Rogers. David was Mr Consistent on the bowling front with 14 wickets and being on a hat-trick no less than three times in 2018. David becomes the 17th different recipient of the award in 26 years and deservedly so having been an almost ever present since his debut in 2000 with over 130 games and passing the 100 wicket career haul in 2018 as well as equalling his best ever score with the bat of 44.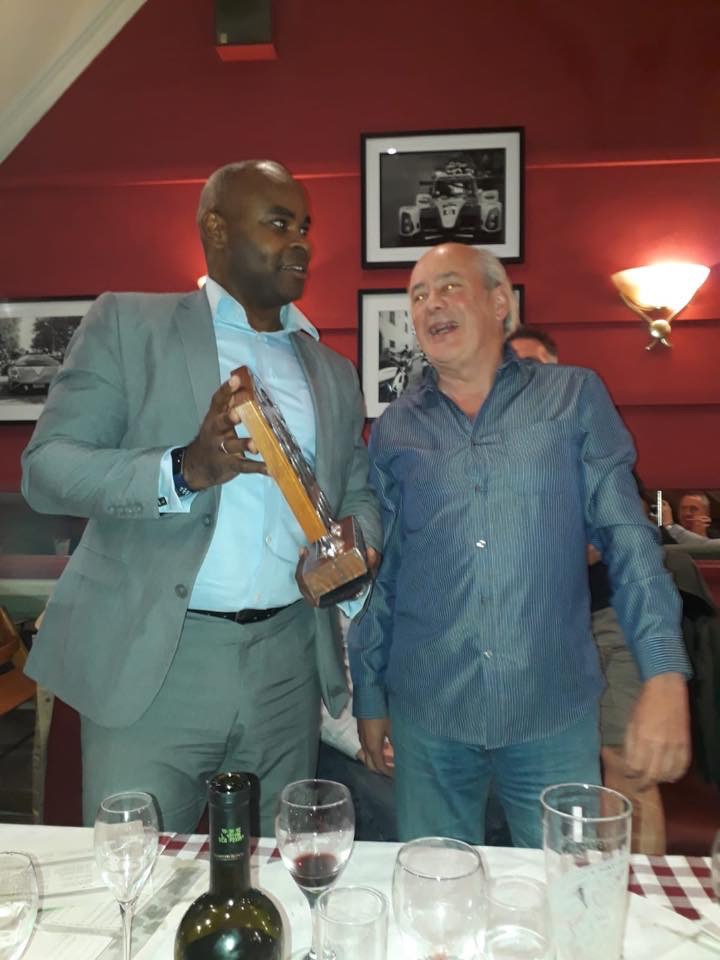 The Garry Burrell Duck trophy, was a subdued affair in 2018 with the man of many nicknames, Judas 123 (John Griffiths) blowing away the opposition early season wrapping up the trophy on tour v Witham Friary with his 3rd duck though Mr Scones may have challenged had he not 'retired' his 2018 season early after the 3rd game in mid June with two ducks. After 16 players got ducks in 2017, only 9 different players achieved the mark in 2018 with only one golden (the winner Jonny G) and two diamonds with both Speedo and Clive Dunn being run through no fault of their own.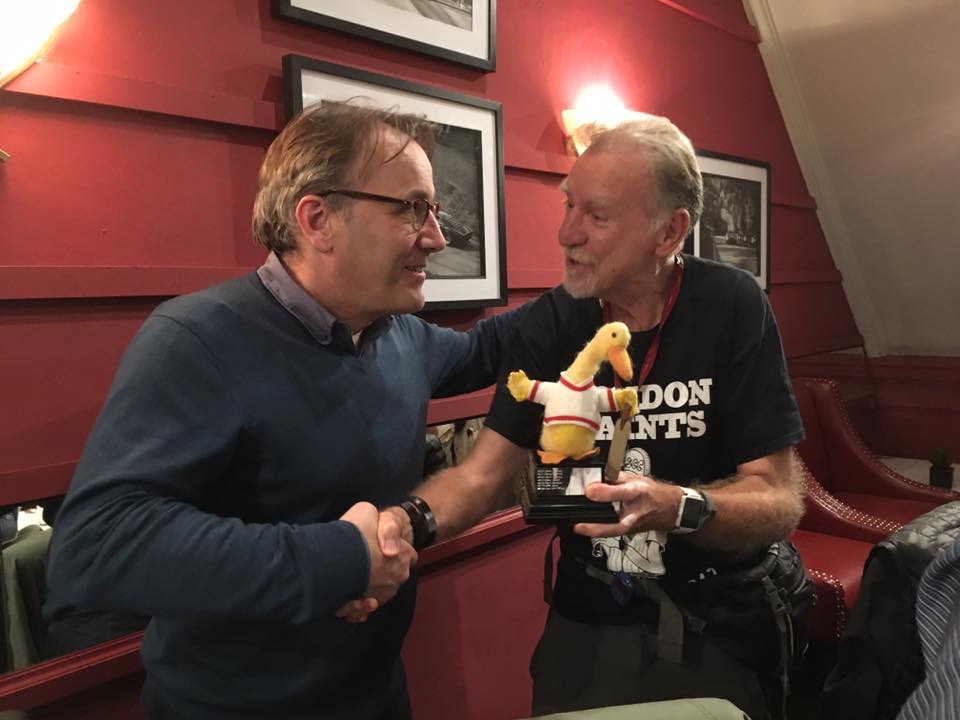 On the batting front, Andy (not out) Mayhew topped the aggregate runs with 201 with Phil Rogers close behind on 194 and there were five half centuries scored – Phil scored two, 64 v Sunderland/Trafalgar and 55no v Witham Friary and one each from Dave Thomas and Trevor Mayhew (Trev's 30th LSCC 50) who both scored 52 v Ex Blues and from Any Mayhew, 51 v Full Monty (the latter being LSCC's 100th half century scored of all-time). On the averages front Phil was top with a fine average of 48.50 with Andy 2nd with 28.50 and special mention to Paul Calais in his debut season who showed great promise with the bat (as well as the ball)
On the bowling front, the 59 wickets were shared around, with Player of the Year elect David Nanton topping the charts with 14, followed by Phil with 11. The skipper (DT) managed to top the averages chart, admittedly off only 10 overs, ahead of Phil and David, as his latest injury managed to clear up sufficiently towards the end of the season to allow him to turn his arm over for a few overs. Special mention must also be given to Paul 'Jacko' Jackson who started off with a bang with 5 wickets in the first two games and giving some much needed pace back to the aging spin brigade.
On the fielding front only 15 catches were taken with Mike ' Tiny Temper ' McIntyre claiming a third of them with 5 followed by Wath and White who took 2 each. Gary Speedtwin and Andy Jones both took one stumping.
)On the milestone front, Andy Mayhew and DT both passed 2,500 career runs with David Nanton and Phil Rogers both passing 100 career wickets. Andy M also played his 200th LSCC match in 2018 with Lord Lucan (after a gap of two years) playing his 150th and Clive Dunn his 100th. The only batting record was between DT and Clive Dunn who claimed the 2nd best ever 9th wicket partnership of 66 v Ex Blues.
John Smith won the Champagne Moment trophy for his vital catch and air-deafening roar on the tour match v Full Monty and Gary Speedtwin won the Clubman of the Year trophy in recognition of his excellent career and still being No 1 keeper after all the years. Two other trophies were awarded on the night to 'Best Newcomer' (Lana Twintub) and the 'Ian Shiels Tourist trophy' (Paul Calais) named after a good friend of LSCC, Ian Shiels, who guested for us in Sri Lanka and Scotland and who we very sadly lost in 2018.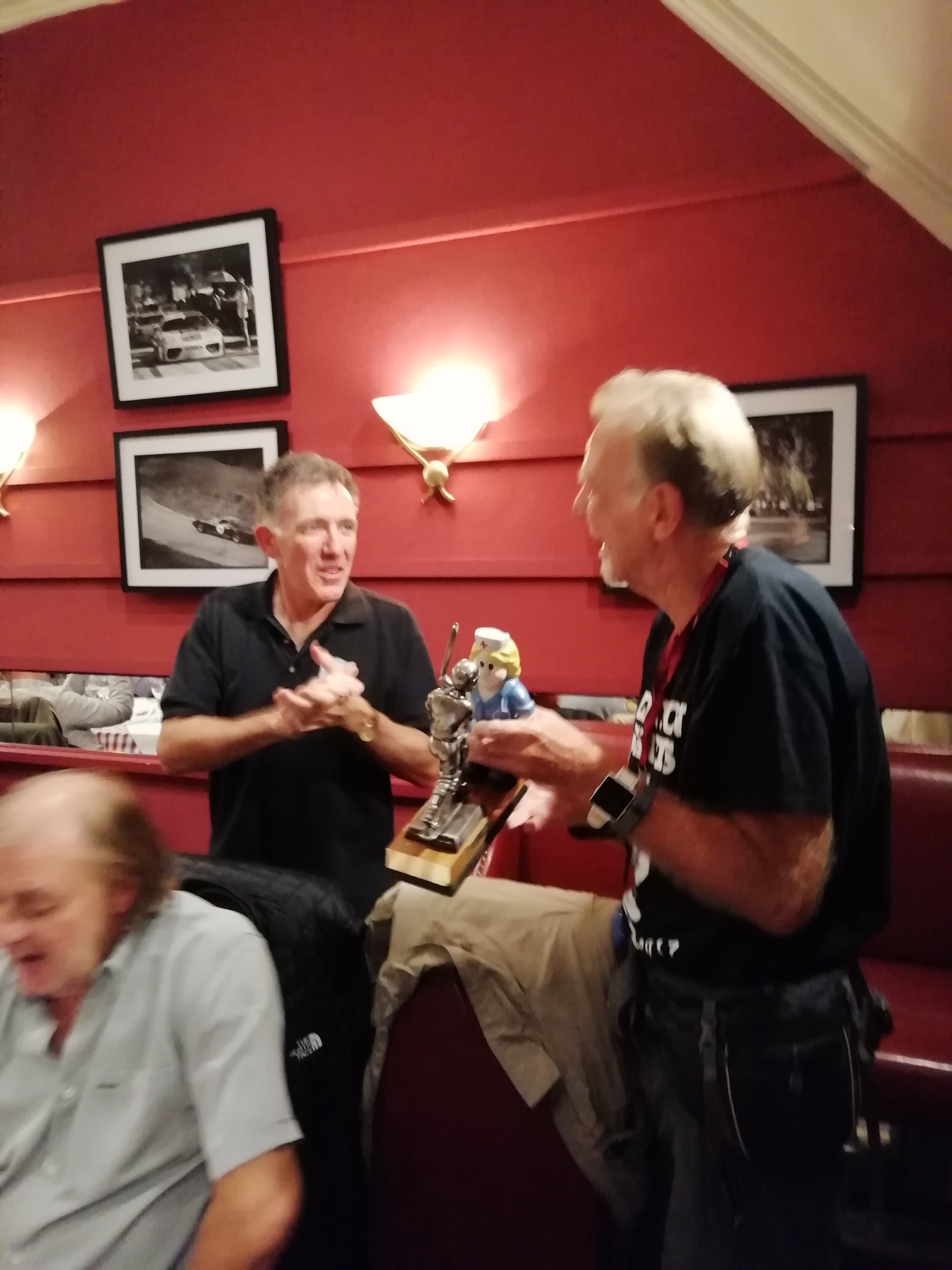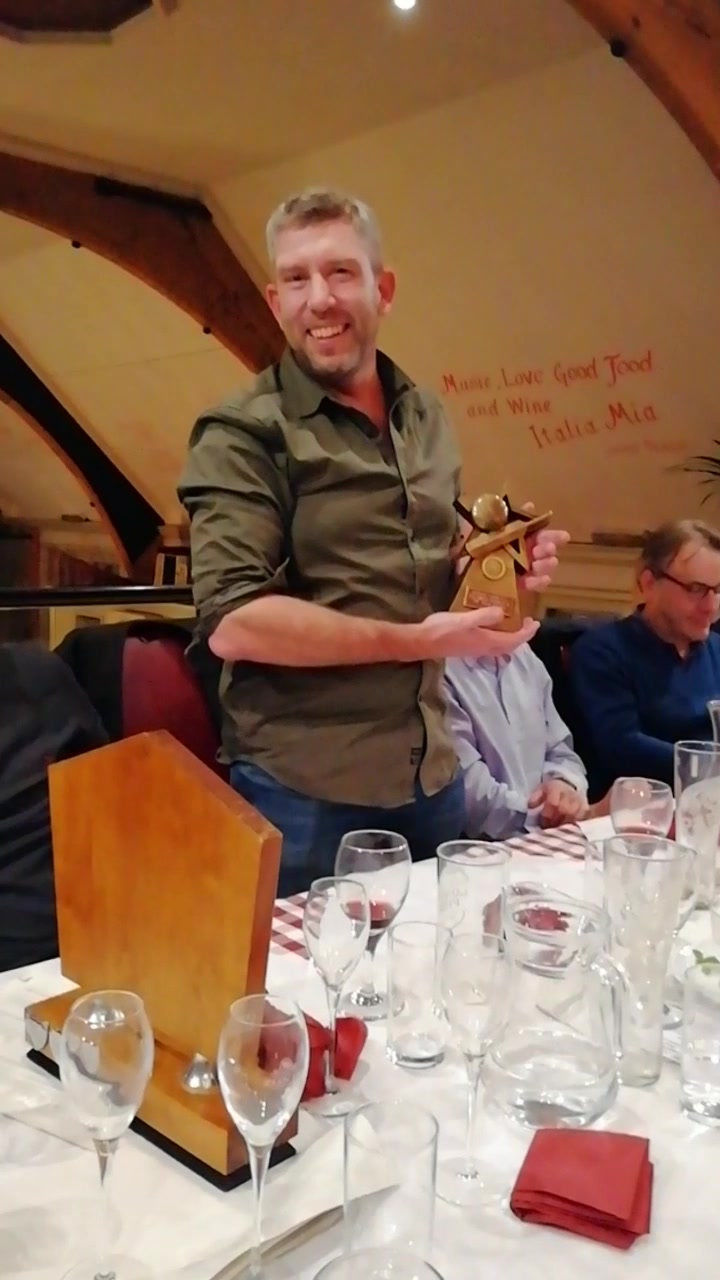 So, overall, I think the move to a shorter season in 2016 has continued to be successful into 2018, and whilst frustrating for some, proves to be workable in terms of getting out a full team each game and probably being the difference between the club potentially folding and surviving in its current form. This is not to say that the club cannot grow again in future years and hopefully if this season's crop of 6 new players is replicated in future years and more players become available then the club can be taken forward securely and grow again in younger hands.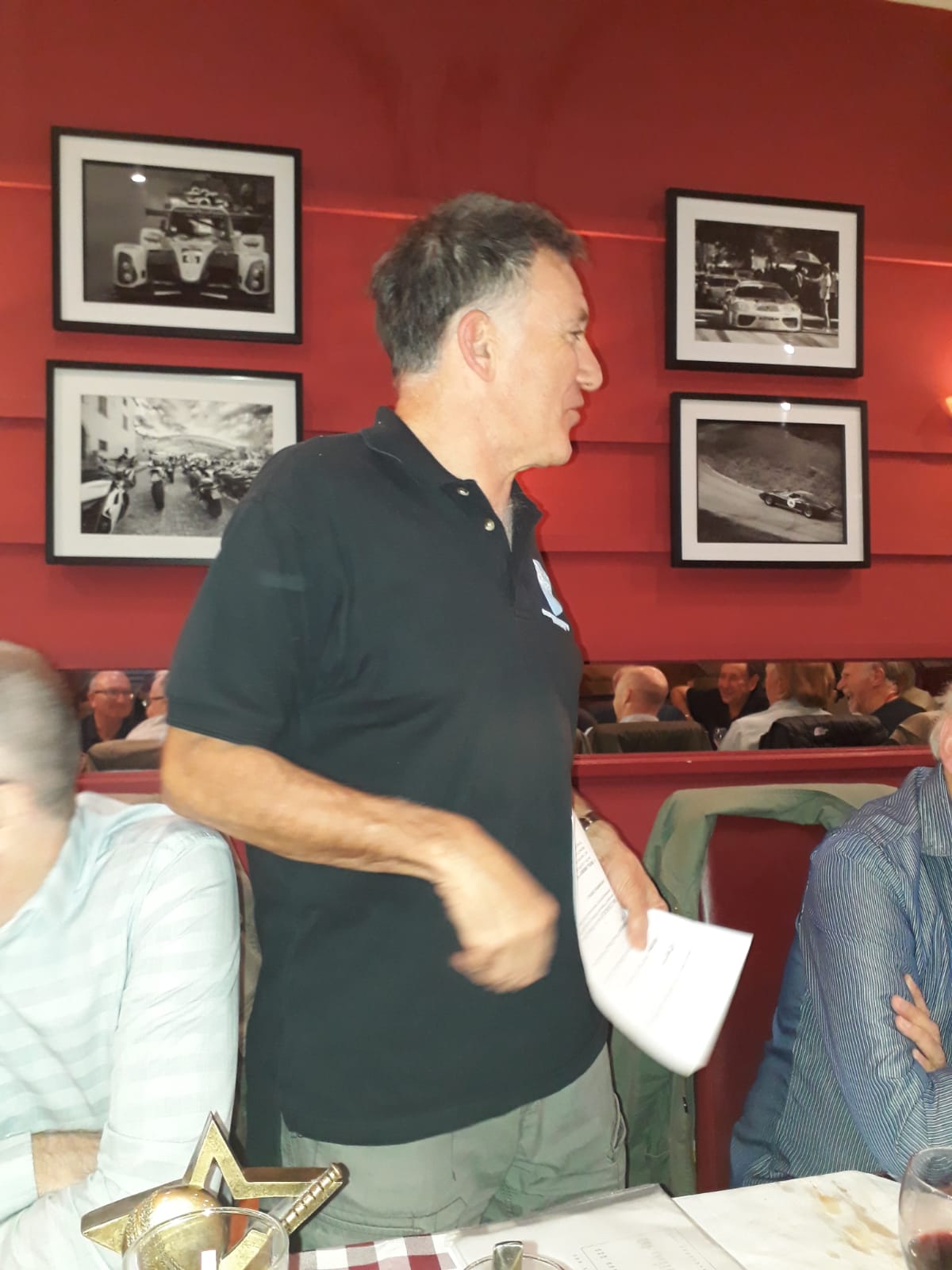 Become a Member
Become a member of London Saints from as little as £5.