London Saints v The Full Monty – Sun pm at Sexey's School – 30 overs
Full Monty 168-7 (Nanton 4-11)
London Saints 172-3 (Mayhew 50 no, Jones 44)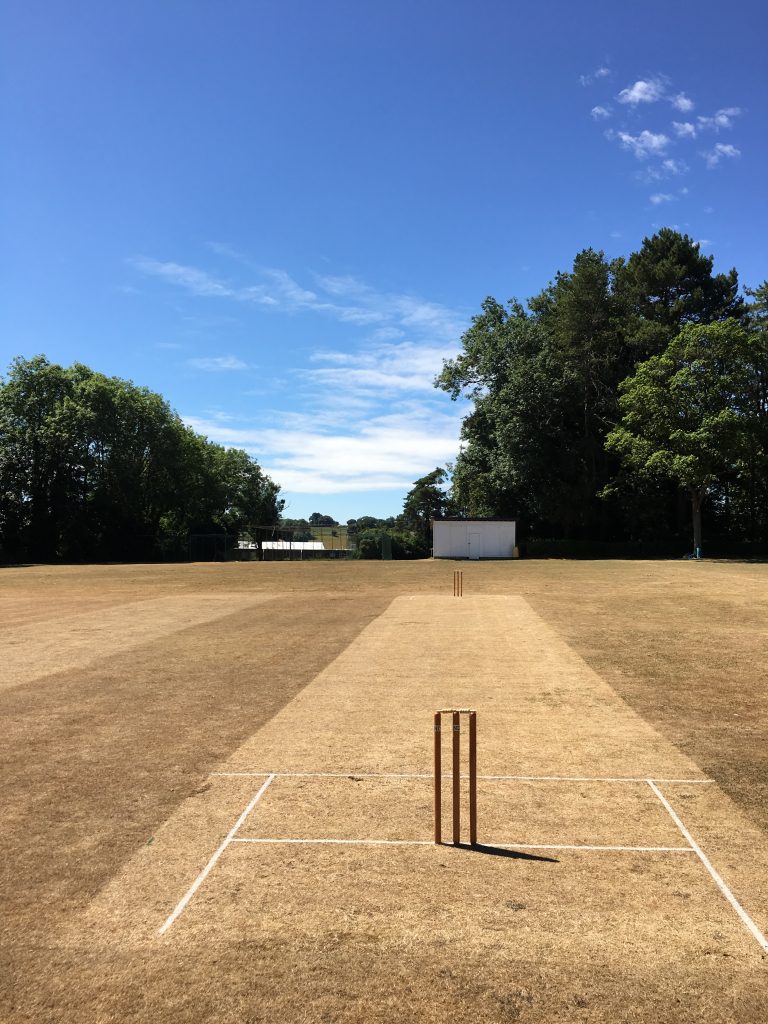 A tale of two Johns, Andy's and Dave's
A picture has been circulated of the winning team at the Witham Friary quiz on the first night of the Somerset tour. A proud member of that team was a beaming, orange-shirted John Smith. In years to come, there may be a quiz question asking which LSCC player was on the winning side in two matches on the same tour. The custodian of the club's statistics is checking his records, but I'm guessing the very same 'Nice Pint' is either a unique or very rare owner of that accolade. Having played for the victorious Witham on the Saturday, John returned to the fold to play a not insignificant part in our win against The Full Monty in Bruton.
In a tale of two Johns, Wheelie Bin managed to achieve the opposite. Having played in our Saturday defeat, John Griffiths opened the batting for the opposition on the Sunday. Having secured the fixture through a friend, he really had to play for them as on Friday they only had three players.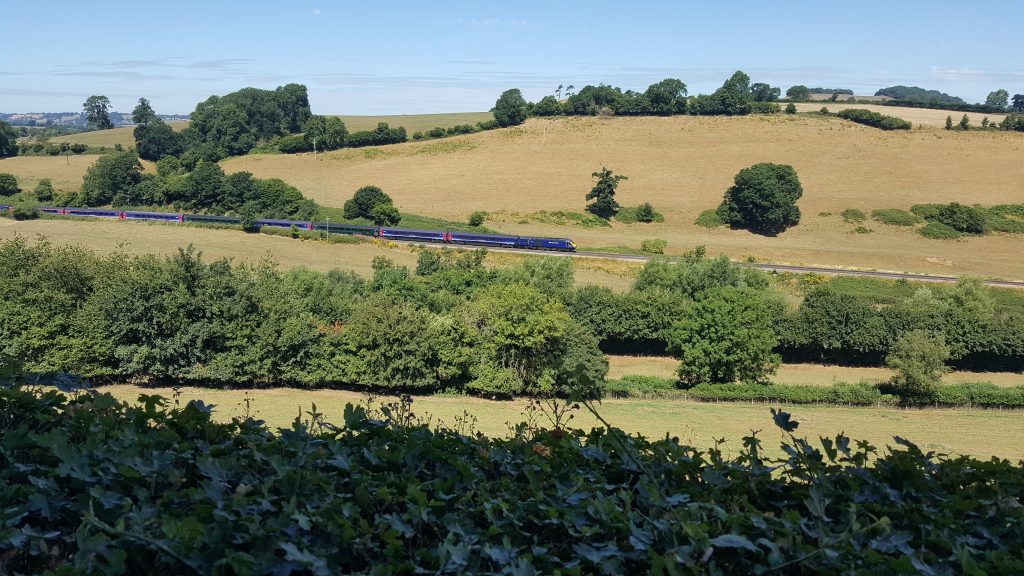 By Sunday they had a team and we duly arrived at another picturesque Somerset location – this time Sexeys state boarding school. Witham had warned us about the slope and it was probably somewhere between the incline at Lord's and the one in Gloucestershire where they chase a rolled cheese. The wooden-floored changing rooms matched the setting and were, to those old enough to remember Ripping Yards, redolent of Tomkinson's Schooldays.
Teams that roped in latecomers tend to fit into two categories – packed either with high quality ringers or complete novices. Three good batsman apart (including Johnny G), they seemed to fit into the latter classification. The ex-councillor put together a comfortable 24 before a wicked Dave Nanton delivery beat him for pace. John was quickly told of course that his runs wouldn't count towards his LSSC batting average! Dave's second wicket then took him to the 100 milestone – a fine achievement by the big man.
John's opening partner Jones (not that one) reached 50 but, thanks to the 'half century and retire' rule, we were quickly faced with school kids and non-players. One of the older boys did however score well, but not without giving a chance or two. These went begging as our fielding in the hot sun let us down regularly. Of particular note was an effort by our effervescent skipper. With the score going along nicely for them, DT urged our fielders not to give any singles away. Next ball, he was slow to react to a chance and failed to make any contact. Was this to be one of those days?
Step forward the hero of the hour, Mr Smith. The aforementioned Rusinor was approaching his own 50 when he skied one off Paul 'Boulogne (must do better with these nicknames)' Calais. Nice Pint was under it and, at the second attempt, pouched the catch and celebrated with a Braveheart-style cry of victory. The skipper did of course claim some tactical genius (see The Art of Captaincy, Chapter 87) as his drop had brought Rusinor onto strike!
Clearly inspired by Nice Pint, Mike 'The Champ' McIntyre took a fine tumbling effort off 'Oneliner' Nanton in the next over and they didn't recover. While DT kept the score down (4-0-17-0) at one end, wickets fell regularly at the other with Nanton grabbing a fourth.
This brought Gary Jones' daughter Lana to the crease as another guest for the opposition. Undaunted by her age and not being able to see from beneath her helmet, Lana hit a couple of singles and ran a few more with her batting partners as she finished not out. Lana even managed to sledge her old man as he kept wicket. Gary has scored fewer runs than his daughter this season – although in fairness he hasn't faced a ball, thanks to his unfortunate Diamond Duck earlier in the season.
The Fully Monty finished on 168 for 7 after their 30 overs and we went off for some respite from the baking sun and that slope. A good tea had been supplied by John Griffiths, with a healthy emphasis on egg sandwiches. This was supplemented by excellent flapjacks, apple juice and cider made by one of our artisan opponents.
It was now the turn of the opening Andy's to show their worth – and they did so in style. Mayhew compiled a measured, unbeaten 50, while 'White Viv' Jones was out just before reaching his own half century. This ended a fine partnership of 93 that set us up for victory. Mike hit a quick fifteen before hitting his own stumps, then John Smith's knock came to an abrupt end when Oneliner gave him out LBW to one he claimed hit him on the chest!
From then on, we saw serene progress towards our target by two players who are starting to resemble a mirror image of each other. It was noted that they have similar girth, similar bowling speed (as evidenced by Witham's scorer on Saturday getting them confused) and a similar teapot stance at the non-striker's end. Their approach to scoring was very different in an unbroken partnership of 33 that saw us comfortably home. Lord Lucan effortlessly and elegantly caressed the ball for singles, thus avoiding any unnecessary dashing about during his 13 not out. Meanwhile Tiger, perhaps annoyed by his weekend bowling figures, bludgeoned the ball to the boundary for an unbeaten 19.
Despite some tireless fielding from Lana, we reached the target with nearly four overs to spare and won by seven wickets. This brought a successful end to another fine Somerset tour – a big thank you to the organisers for putting it together.
Man of the match
The carefully crafted 50 not out and 44 from Mayhew and Jones were contenders, but Dave Nanton's 6-1-11-4 was the best analysis by any LSCC bowler this season and featured his 100th wicket for the club. He kept the scoring down at a key time and I've been told by DT to ignore the fact that two of his victims were on the young side. As Gareth Southgate was keen to say, you can only beat what's put in front of you. At least he didn't get Lana out. Well done Oneliner – a great spell!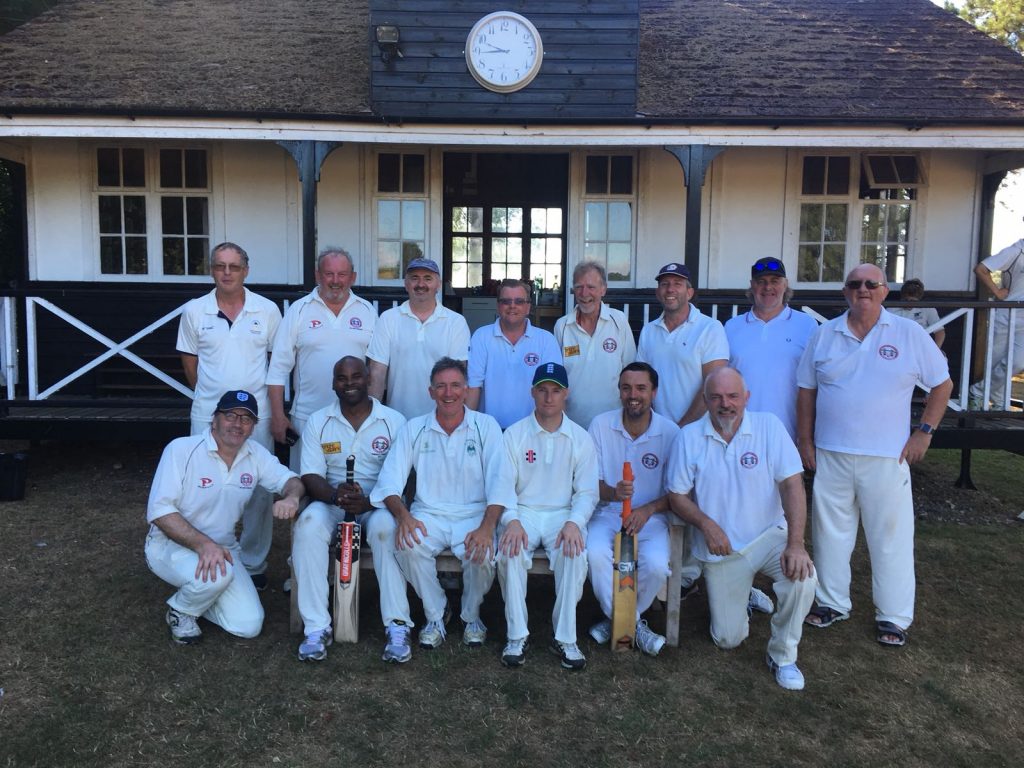 Champagne Moment
There were some notable contenders for the Champagne Moment. One took place before the game even took place so, ever the cricketing purist, I ruled it out. Also, I didn't see it happen, but those who did reported a possibly hungover Skip crash landing his motor in the school long jump pit.
The circumstances will remain a mystery but DT's excuse of "I was just following everyone else" is unlikely to hold up as a legal defence. Andy Mayhew reaching his 50 and Dave Nanton achieving his bowling milestone might on another day have secured the prize. Lana too was in the picture for her triumphant first run.
However my Champagne Moment features a player who, thanks to his participation in our Coldharbour victory, has been on the winning side in three consecutive games. It belongs to the catch and subsequent rallying cry that inspired a tired fielding team – to be celebrated by, and possibly with, a Nice Pint.
Full Monty off 30 overs
Griffith b Nanton 24
Jones not out (ret) 50
Oliver b Nanton 0
Rusinor ct Smith b Calais 48
Olly b Rogers 6
T.Shenton ct McIntyre b Nanton 1
Cohen run out (Rogers) 3
C. Shenton b Nanton 0
J. Shenton not out 1
Lana Twintub not out 2
Batsmen 135
Extras 33
Overall 168
Rogers 6 2 13 1
Calais 6 0 27 1
Nanton 6 1 11 4
Keenan 3 0 21 0
Rattue 3 0 28 0
Thomas 4 0 17 0
Pearce 2 0 29 0
30 3 146 6
London Saints off 26.2 overs
Jones ct b Beale 44
Mayhew not out 51
McIntyre hit wkt b Jones 15
Smith lbw (Nanton) b Jones 4
Keenan not out 13
Pearce not out 19
Batsmen 146
Wides 23
No Balls 2
Byes 1
Extras 26
Overall 172
Become a Member
Become a member of London Saints from as little as £5.