London Sunderland / The Trafalgar – London Saints v London Sunderland ? Sunday 1st July 2018
30 over match played at Nursery Road Playing Field, South Wimbledon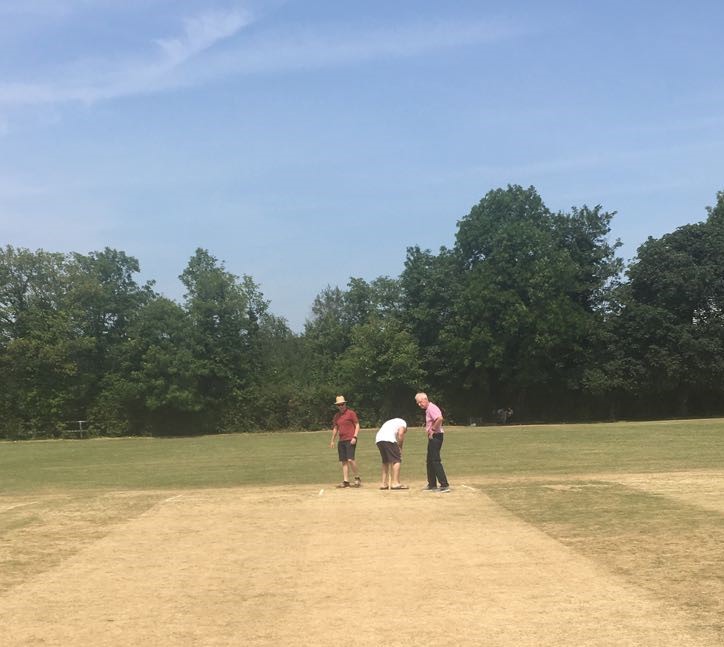 London Sunderland 209/7 (Rodger 2- 20; Nanton 2-26; Grimes 2-31 Pearce 1-44)
London Saints 177 (Rogers 64; Mayhew 33)
London Sunderland ? Won by 32 runs
Another scorching hot day in South Wimbledon same fields, as the game against The Trafalgar, different pitch and team. Well only just Sunderland fielded 6 ringers 5 of who played for The Trafalgar.
Sunderland won the toss and batted first.
Saints started well with 4 wickets down in 4 overs thanks to some fine bowling from Rodgers and Nanton. This included a hat-trick ball from Rodgers. Mayhew made his 1st catch of the season and Grimes nearly held on to a catch above his head.
Saints eventually succumbed to the heat and humidity with the last pair putting on over 120 runs meaning Saints had to chase down 209 runs of 30 overs, a tall order.
Saints started slowly losing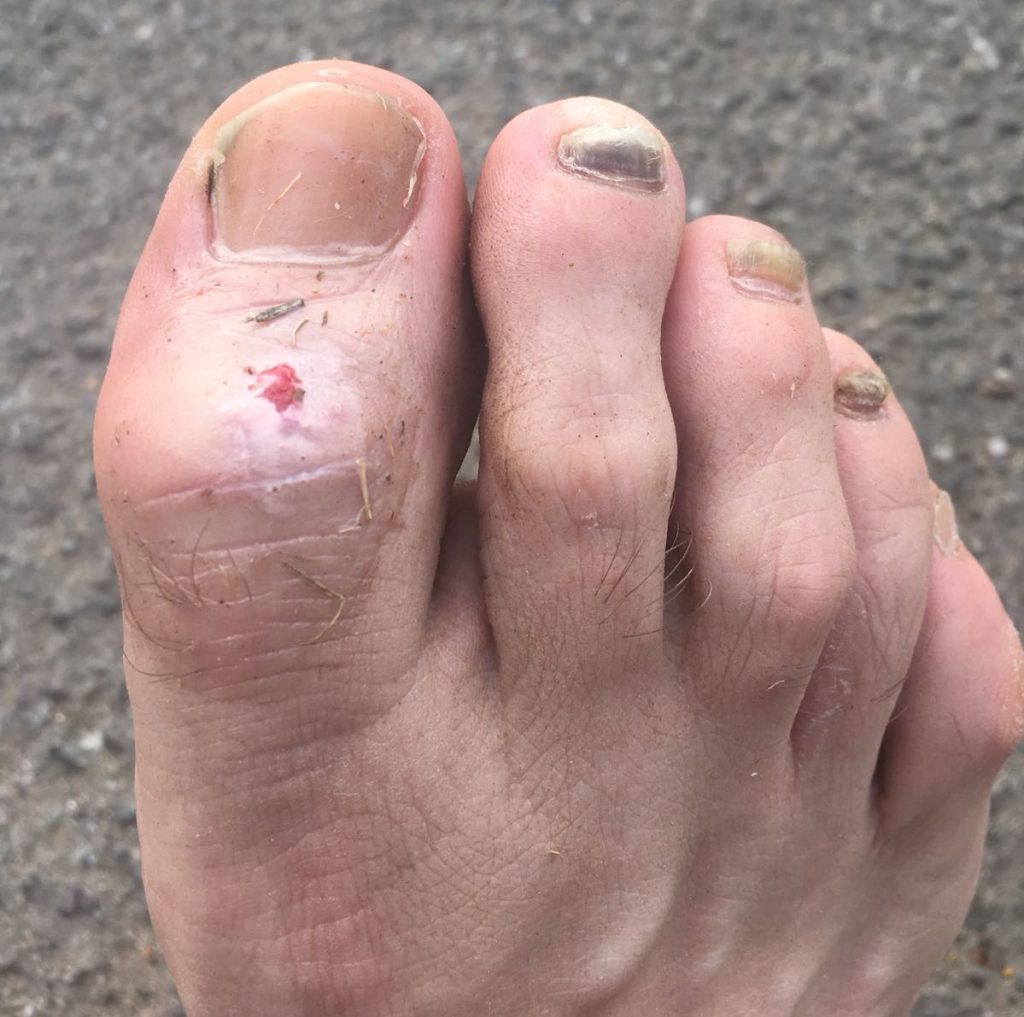 3 wickets for 24 runs including DT suffering physical pain again after being bowled of his toe for 1.
Rodgers turned things around with 64 runs. Nanton and McIntyre put on 66 at the end giving a respectable total of 177. This included at least 6 Fat Boy 3's and Smith was caught and bowled smith.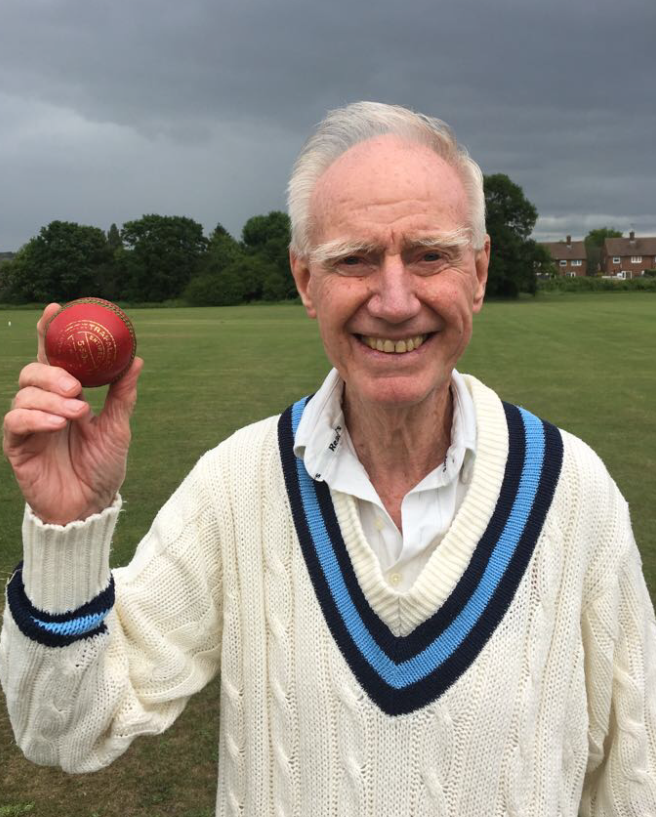 There was a major milestone for Tony Grimes – making his 100th appearance for London saints.
There was also a first boundary for John Smith – Nice Pint and a 203rd player for London Saints – John McGirr, the Sunderland organiser who was excess to Sunderland / Trafalgar's requirements
No ducks so the race for the Duck Trophy has slowed down somewhat.
Champagne Moment DT being painfully being bowled of his toe.
Man of the Match Phill Rogers – 2 – 20 and 64 runs.
SCOREBOARD
London Saints 177/8 off 30 overs
Grimes caught b Howey 8
Thomas b Howey 1
Pearce caught b Kerrigan 12
Mayhew caught b Costello 33
Smith caught b smith 4
Rogers caught b Rhys 64
Calais runout Rhys 15
Jackson b Groves 6
McIntyre not out 10
Nanton not out 16
Extras 8
London Sunderland? 209/7 off 30 overs
Smith b Rogers 1
March b Nanton 0
Michael caught b Grimes 20
Rhys Rogers 0
Howley b Nanton 3
Kerrigan b Grimes 36
Rhohan b Pearce 1
St John not out 57
Sens not out 66
Extras 20
Phil Rogers 6-1-20-2
David Nanton 6-1-26-2
Paul Calais 4-0- 32-0
Paul Jackson 4-0-35-0
Paul Pearce 5-0-44-1
Tony Grimes 5-0-31-2
Pete Berkeley 8-2-52-4
John Griffiths 3-0-23-0
Become a Member
Become a member of London Saints from as little as £5.