London Saints v Roadrunners Sunday 10th June 2018
35 over match played at Houghton Regis
London Saints 134 – 7 (Calais 36, Jackson 26, Thomas 24, McIntyre 23no)
Roadrunners 135 – 0 off 32.4 overs (all bowled tightly with Nanton the best at 5-2-4-0)
The London Saints arrived in good spirits for the away leg of the season's doubleheader vs Roadrunners. Pearce Taxis ferried half the team from Leighton Buzzard station with much of the pre-match chat focusing on whether DT would continue his questionable strategy of winning the toss and batting first (played 2 lost 2). Il Duce duly won the toss and chose to bat; (who are we mere mortals to question our leader?) The skip was perhaps buoyed by Roadrunners' selection of at least half a side the wrong side of 50, and a couple who probably ran Clive Dunn close for being the most veteran.
Fresh from his half marathon the previous day, and his Brian Close-like performance the previous week (taking a pounding to the body which had left his arm covered by a multi-coloured bruise), DT opened along with a decidedly rusty "who needs nets?" Wheeliebin. The latter soon holed out for a duck, the first of two in the innings. Andy Mayhew, un-controversially relieved of wicket keeping duties, played on for a couple and when Steve Scones slapped a half volley straight to cover, Saints were in trouble at 12 for 3.
Making his debut, Paul Calais steadied the ship and he and the skipper put on a much needed 50-run partnership for the fourth wicket. Roadrunners had to turn to their quick bowler, Paul, to make the breakthrough, but only after your correspondent had turned down the plumbest LBW appeal (back leg, half way up, in front of middle) against Mr Calais. Judas's ill-judged attempt to counter his trigger-finger reputation only served to fire up the bowler who sent down a snorter the next ball to remove the unfortunate Saints' debutant.
Some lower order hitting from Paul "Desmond" Jackson and Mike McIntyre, and a last ball boundary from Tiger Pearce, saw the Saints reach a respectable 134 for 7 off their 35 overs.   In the true spirit of the game, Roadrunners had used 10 bowlers in the Saints' innings.
Roadrunners' innings started sedately with David Nanton and Paul Jackson both economical. The bowling remained tight, but no one could stop the steady, chance-less accumulation of runs on what was a slow, flat pitch.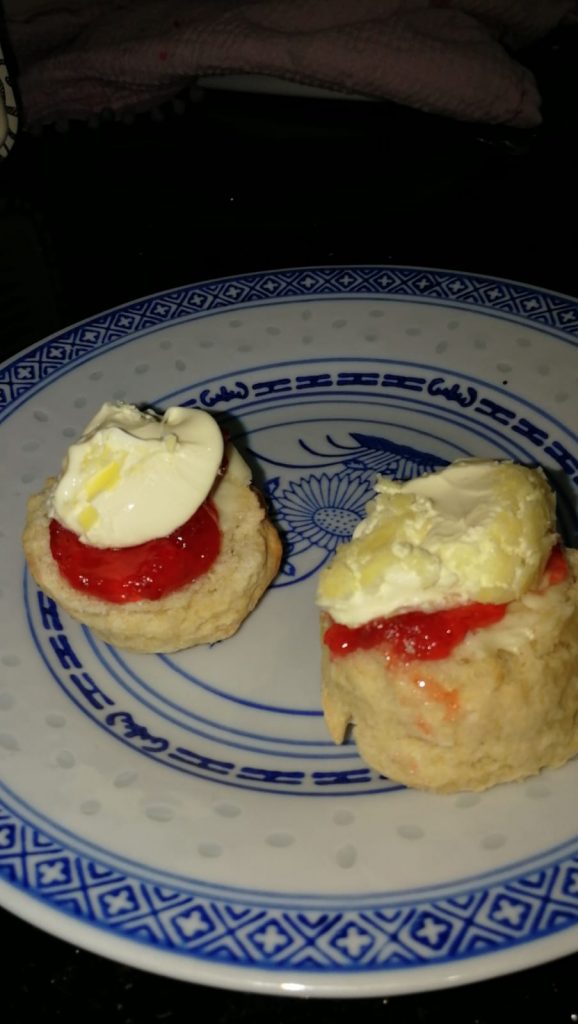 Paul Pearce who had disappeared ("back in 15 minutes") at the break to retrieve a plate of freshly baked scones, eventually reappeared 10 overs into the Roadrunners' reply. There were but a few left when the mid-innings drinks break arrived. Many suspected that Mr Scones (off the field at the time of the scones' appearance) was the culprit.
A creditable performance in the field saw some fine fielding displays, particularly from David Nanton reminding us of his one-time-nickname, Jonty, and Richard Griffiths, though not from his father-in-law, Tony, who confirmed Richard's nickname of "no 1 son in law" by some lack lustre fielding off No 2 son-in-law's bowling.
The Saints eventually succumbed to only their second ever 10 wicket defeat – the first coming a decade earlier against Cincinnati. Though, as was pointed out in the bar later, there would surely have been a few more over the years had the Skip introduced his bat first policy a few years earlier.
Champagne moment
The "all talk no trousers" champagne award goes to Andy Mayhew. Possibly still in a strop from being stood down as the Saints' no 4 wicketkeeper, Andy was offered the chance to turn his arm on a turning wicket only to refuse the skipper's invitation. It was a decision greeted by a big raspberry from his team mates.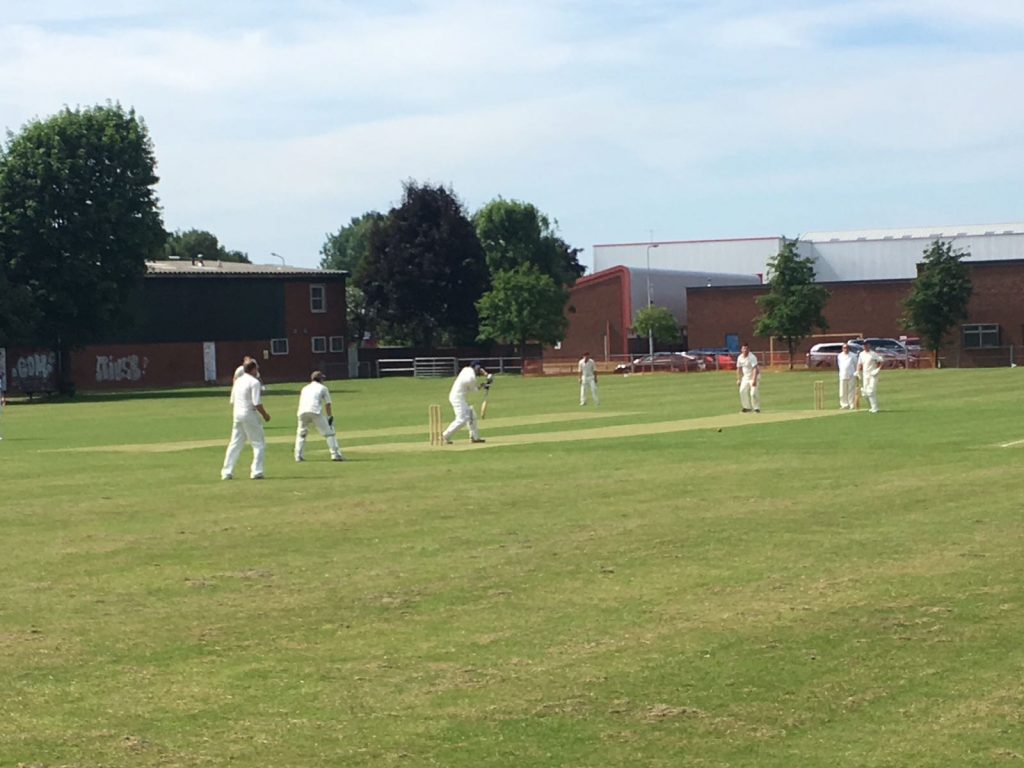 Man of the match
In a season of impressive debuts so far, step forward Paul Calais who top scored with 36 (including the shot of the day – an on drive which bisected two fielders on its way to the boundary) and who bowled four tight overs during the middle of Roadrunners' innings.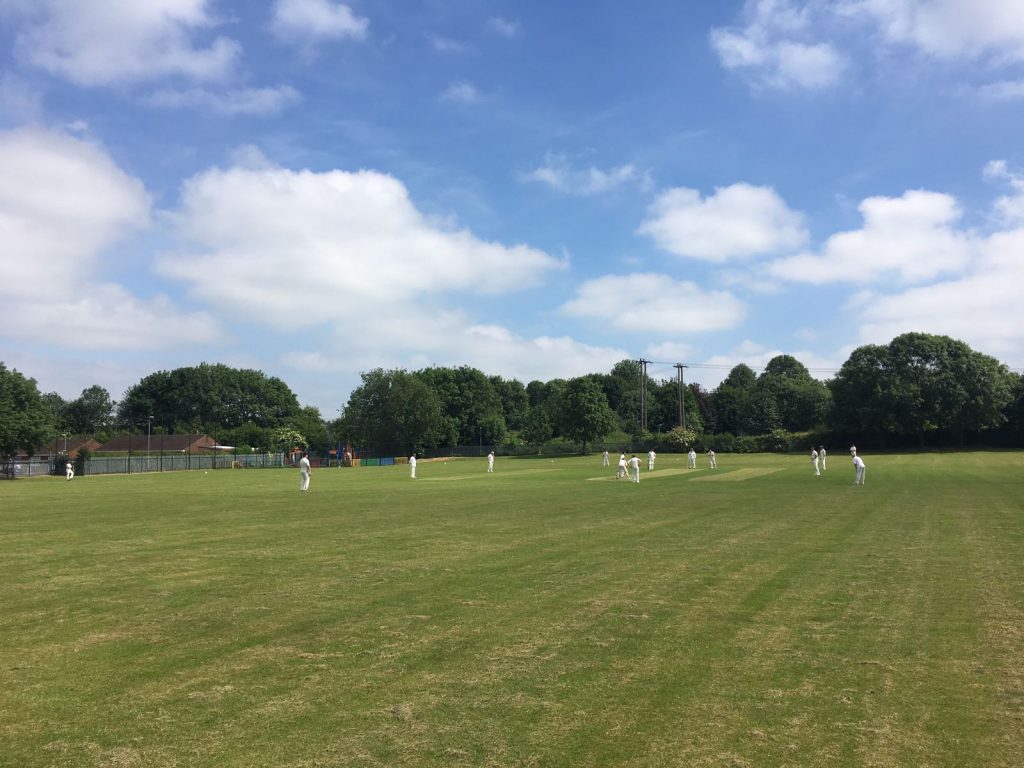 London Saints   134 – 7 off 35 overs
Griffiths (J) caught b Vic 0
Thomas b Rich 24**
Mayhew (A) b James 2
Grant ct b Matt 0
Calais ct b Paul 36
Nanton b Paul 5
Jackson run out 26
McIntrye not out 23
Pearce not out 4
Smith DNB
Grimes DNB
Griffiths (R) DNB
** during this innings your correspondent has been instructed to point out that Il Duce passed 2500 career runs for LSCC
RoadRunners 135- 0 off 32.4 overs
Matt not out 46
Vic not out (retired) 51
Rich not out 32
David Nanton                    5 -2 – 4 – 0
Paul Jackson                       4.4- 0 – 18- 0
Tony Grimes                     5 – 0 – 20 – 0
Richard Griffiths              4 – 0   – 26 -0
Paul Pearce                        4 – 0 – 17 -0
John Smith                          3 – 0 – 17 – 0
Paul Calais                           4 – 0 – 18 – 0
John Griffiths                     3 – 0 – 9 – 0
Become a Member
Become a member of London Saints from as little as £5.