The LSSC 40th Anniversary Golf Masters
IT'S GOLF JIM, BUT NOT AS WE KNOW IT…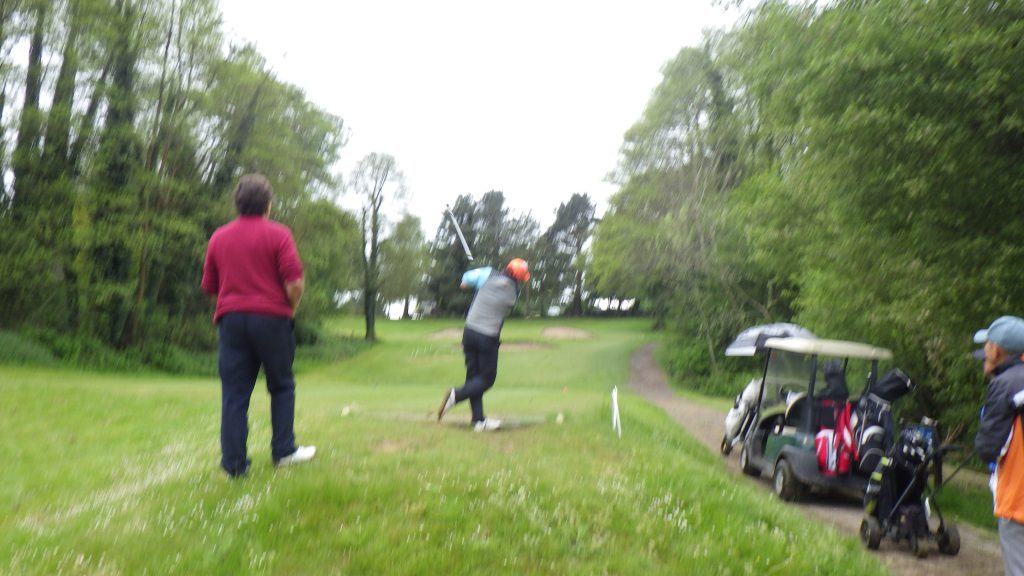 The LSSC 40th Anniversary Golf Masters was a special day, marked by three ex-Saints playing, a lovely venue and great fun!
With Premiership football next season all but assured, with the final game of the season, home to Man City, the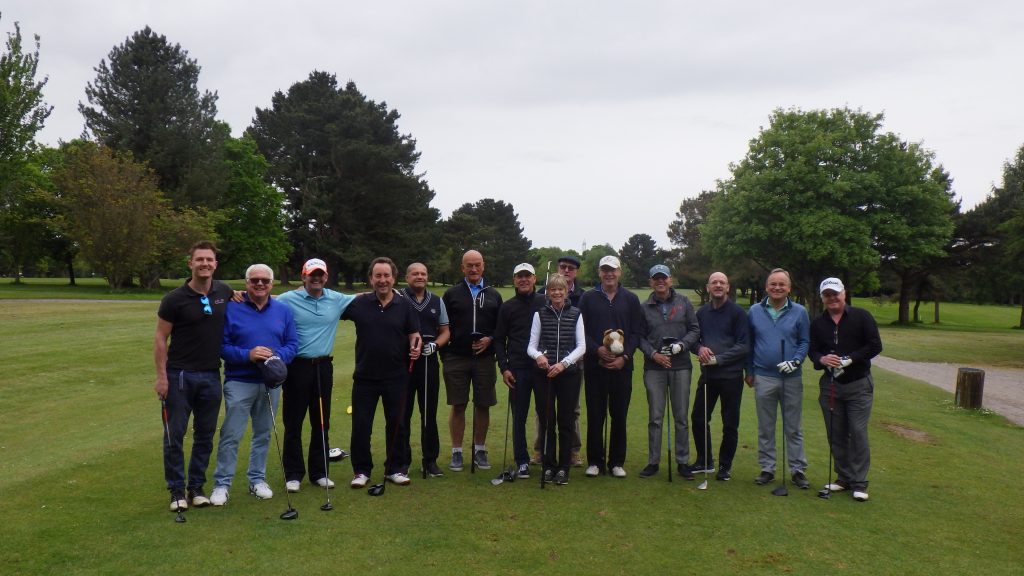 following day, the 16 golfers were in relaxed mood as they assembled together for the traditional photo next to the first tee.
A new venue, at Dibden, near Southampton, the Bramshot Hill Golf Club, played host and the course played remarkably well – it was all but under water a month previously!
With three ex Saints in attendance: Ruben Agboola; Nicky Banger and our that good friend of LSSC, Manny Andruszewski, the quality of the golf was always going to be better than usual – all three are excellent players! But they also all proved to be excellent company, enjoying the day as much as the LSSC members. Hughie Fisher was disappointed not to be able to join us all for a round of golf, but is currently waiting medical clearance to be aloud to pick up his clubs in anger again.
Thanks to the generosity of the LSSC committee, it was possible to treat the three former players to their day out. So each former Saint was joined by three LSSC members, or guests brought along by the members, and the game was played by four groups of four.
Prizes were awarded to a number of players: Tom 'Trigger' Henson friend, 'Dog Sitter Dave' won the nearest the pin competition, which went some way to having to spend some 7 hours in a car with Trigger, who most of you will know is a London Black Cab driver, who managed to get caught in a horrendous traffic jam on the M25, arrived an hour after everyone had started playing, and had to leave after just 11 holes!
After some dispute, mostly of a friendly nature, between me and Peter 'Rat' Rattue about who had hit the longest drive, we decided to compromise and not award it this year!
Joint organiser Trigger had come up with the great idea of awarding a first prize of a Saints shirt (which he donated) and to have it signed by the three ex-players in attendance. I added the idea that the winner would have to be wearing the shirt when it was signed.
So I was somewhat alarmed to then have to read out that the winner, the only person to manage to play to their handicap and score 36 Stapleford points, was my wife, Sheena Quinn.
The sight of Manny lecherously advancing towards her, felt tip in hand, made me question the wisdom of the prize. But, of course, there was nothing to fear and everyone, especially Sheena enjoyed the signing ceremony! Anyone interested in watching the video Rat took of this should click on https://www.dropbox.com/s/owhhj6f9pel7c3q/Sheena%20Presentation%20LSSC.MOV?dl=0
Manny goes to sign the shirt, deciding where best to leave his autograph!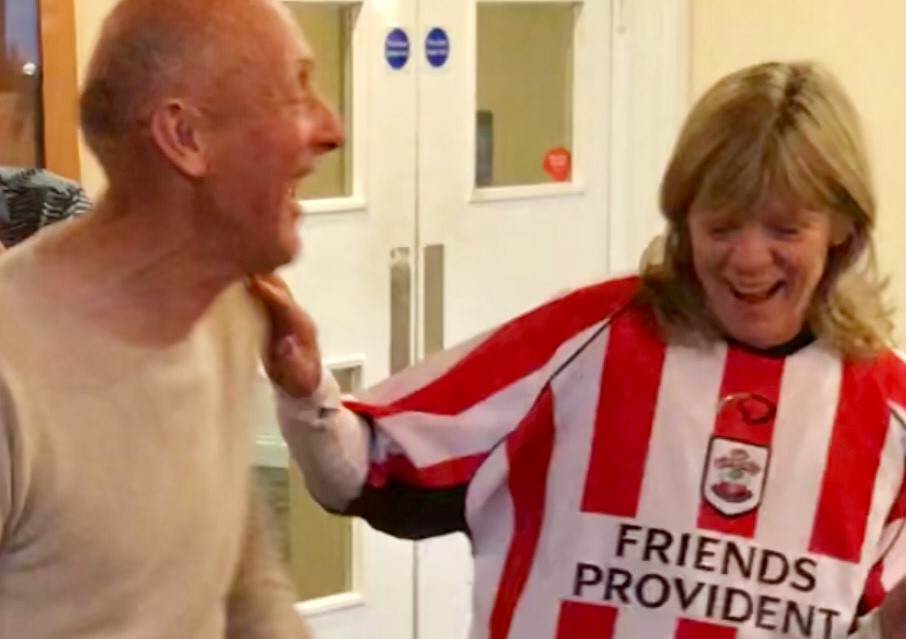 Sheena also received the Shield, which she retains for a year, and a smaller trophy to keep. It was the third success in the Masters for Sheena and the Handicap Committee will be looking at how many strokes she receives next year very critically!
Ruben was the highest scoring guest, and is given his prize by John Quinn.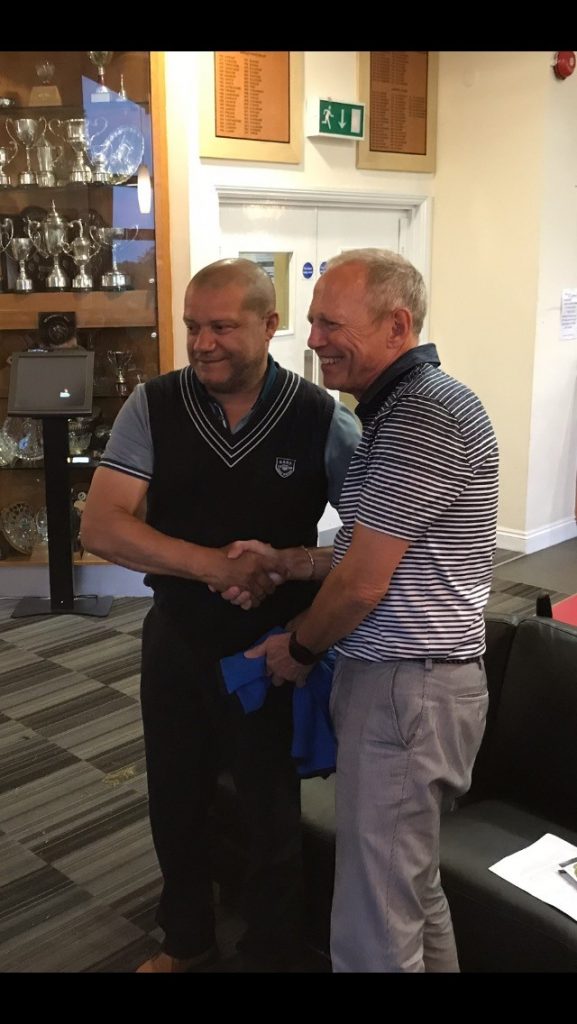 Rat's friend Gerry was second to Sheena, and his efforts were rewarded with the prize of a new golf shirt.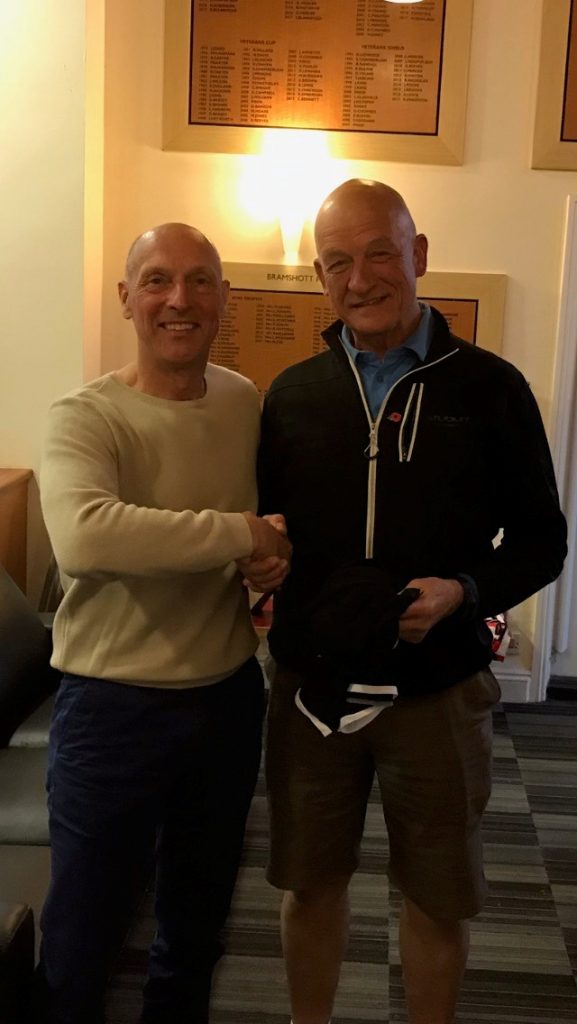 Everyone commented positively on the food and service enjoyed at the Dibden club house. In fact the whole day was considered a success, despite a few light showers, and all the ex-Saints asked to be invited again next year! What was particularly good was to see a couple of non-playing 'other halves' join us for the day or part of it, including Barry Button's wife, Sue, and Ruben's partner.
John Quinn
Become a Member
Become a member of London Saints from as little as £5.