Swansea Away Won 0 – 1 We Are Staying Up
No time to dwell on the late, late setback at Everton as the visit to Swansea is swiftly upon us. Crunch time. The general view amongst our followers was that a point would not be good enough, but that just makes selection so much more difficult. Other than the enforced absences of Yoshida (suspension) and Lemina (injury), Saints kept to the same starters but to be honest, they struggled in the opening period. Austin is in the team because he manufactures pot shots from unlikely positions and he managed to test Fabianski as much as the Swans troubled McCarthy, but the play was mostly in front of the Saints fans and no-one really trusts the defence very much. Happily there were signs that we were still enjoying a close up view in the second half as Saints improved, with Long introduced for Redmond. Then Bednarek had to be stretchered off, clearly concussed, and was replaced by Gabbiadini in a bold move that the manager claims was part of the plan anyway. It proved to be a stroke of genius in the 72nd minute: Tadić took a corner on the left, Long won the contest at the far post and Stephens kept the move alive for Austin to shoot at Fabianski from close range before Gabbiadini squeezed the ball home via a home defender. Goal of the month it was not, but it could just be goal of the season! The dynamic of the game had changed in an instant and now it was imperative for Southampton simply to hold on to what they had. Swansea had their own new agenda and a surprisingly late introduction of Abrahams triggered the usual alarm bells – but McCarthy was in form and his team mates were prepared to block anything that come their way in the remaining 18 minutes, plus an agonizing six of added time. Swansea's desperation resulted in a few offside calls that took the pressure off a bit, and when McCarthy gathered a hopeful long ball and then dropped to the ground with it, Saints were just about home and dry, for this game at least… and unlike their celebrating supporters by the end of the night.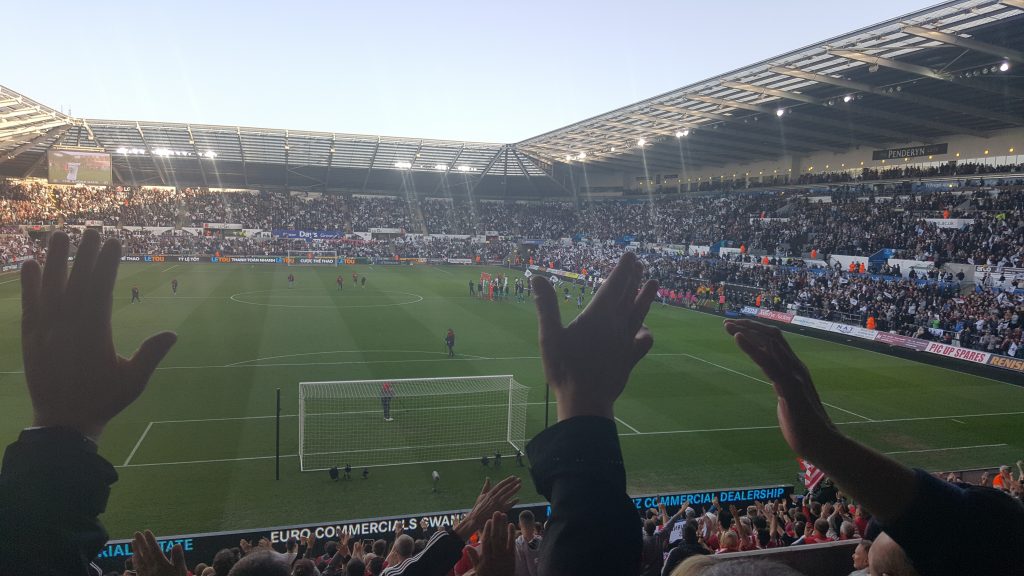 LSSC Man of the Match: Cédric Soares who even managed a couple of headed clearances.
Become a Member
Become a member of London Saints from as little as £5.