INDIVIDUAL POOL/DARTS EVENING – The Winners
13 people turn up for the Pool / Dart Night at Rileys in Victoria.
POOL…Paul Calais beat Mike McIntyre 2-0 in the final.  The semi finals saw Paul Calais beat Mick Strickland and Mike McIntyre beat Ray (Reggie) Betts, both one frame.
DARTS…we had four groups.  The winners from each group were Tom Owen, Where's Jon (Jon 'Loomes), Terry Trevis and Mick Strickland.
The semi-finals saw Tom beat Jon Loombs (1-0) and Terry T. beat Mick S. (1-0).
The final saw Tom beat Terry 2-1 to take the shield for the first time.  His win denied Paul Calais four consecutive wins.
Mick S. was the only person to reach both semi-finals.
A good night was had by all.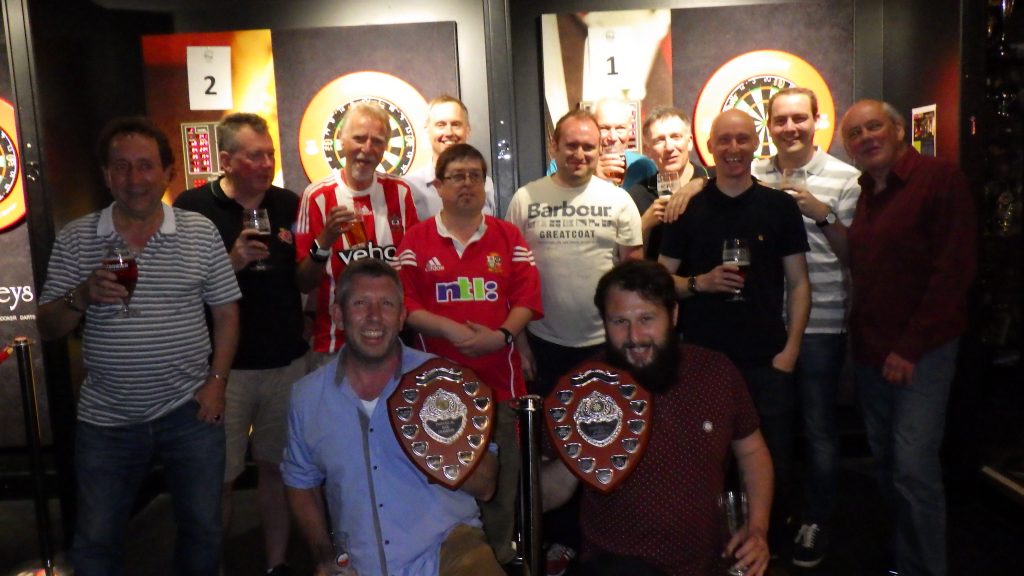 Become a Member
Become a member of London Saints from as little as £5.