LSCC Caribbean tour: Day 9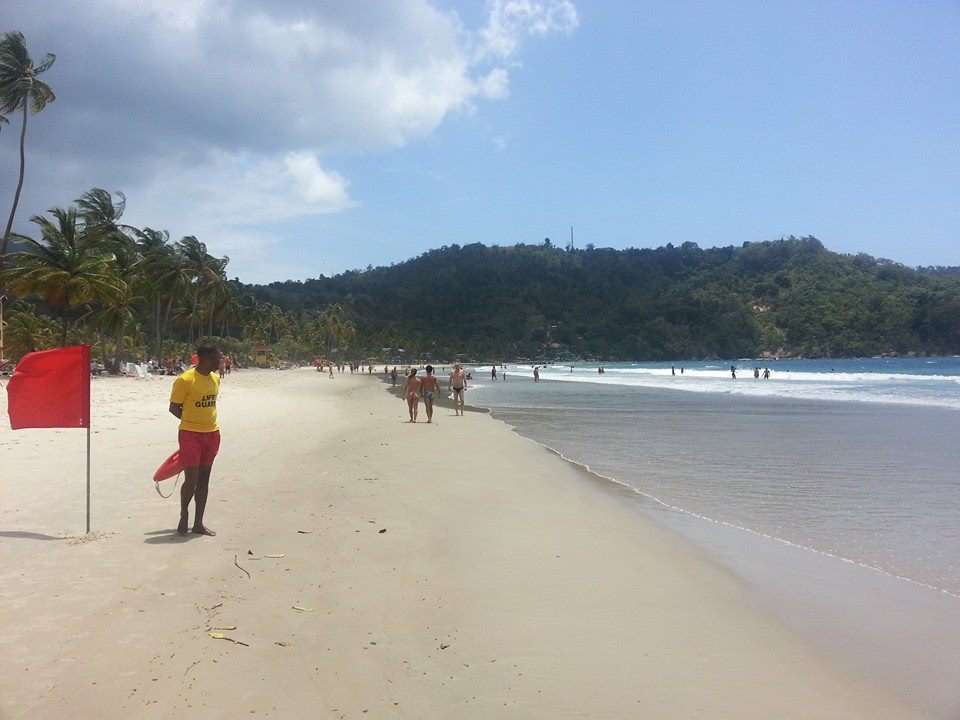 By Eric Shadick
It's my birthday! Now I've been on tour this time of year before and have been more than happy to keep such information hidden: this time I've been grassed up – you know who you are, and, what's more, so do I. However the nature of touring has changed over the years and I was surprised and embarrassed when the party generously provided presents of a shirt (WI) and a cap (Stag beer). Aw shucks, you guys!
As to the day's entertainment, well the daylight part of that was down to Joe and Sheila Ramdial for not only arranging to get us to the exquisite Maracas beach, but also providing refreshments (light and the sort most of the tour prefer) as well. Huge thanks all round.
The jetty at Pigeon Point in Tobago represents one iconic image of the Caribbean islands, but so does Maracas with its white sand beach bordered by two steep headlands, somehow forested with jungle vegetation all the way down, and with a view of the larger hill behind.
Joe's confident weather forecast proved more accurate than most expected, with the wind adding to the wave action and, crucially, keeping the temperature bearable – unlike muggy PoS. it all made for a perfect day… almost perfect. Steve Keenan: you've been crucial in getting these reports onto the interweb thingy, but you can't go and leave your phone on the beach without getting a mention.
Down in the nightlife zone, things were much livelier on the eve of a bank holiday than the night before. Some of the guys were grabbed by the DJ at a local radio promotion and had to participate in a penalty taking competition (and surrounded by local beauties by all accounts) while Reg gave his listeners details of Saturday's match. Many people had already heard about it anyway; there is a danger of things getting out of control – remember our first target is just to beat England's 46 all out.
Become a Member
Become a member of London Saints from as little as £5.