Jack Cork: LSCC Player of the Season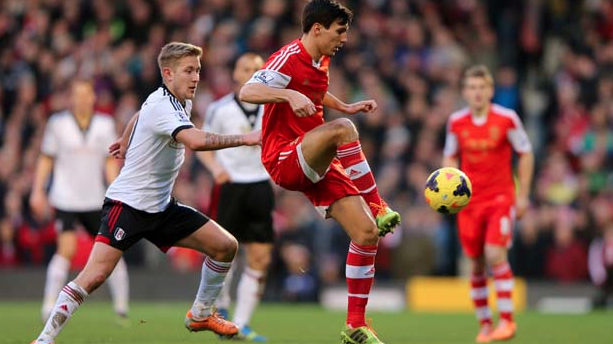 By LSSC Match Reporter Eric Shadick
The best end of season "Do's" are when we all come on the pitch – a lap of honour is second best, and waiting for visiting fans to vacate the stadium first also spoils the spontaneity. I didn't want to hang around whilst the Manchester United army cleared off to Guildford, or wherever, so missed this year's celebrations, but I'm told that a number of players didn't seem very interested (some would say that they should have been concentrating on an upcoming F.A. Cup Final anyway).
We've cheered them on mostly through thick rather than thin, but speculation over how many will be back next season is overwhelming. I partly blame the press pandering to a readership who occupy their spare time playing FIFA management games and then expecting real-life to imitate their fantasy world, but so many football names, from wise old Gary Lineker downwards, are joining in, that there must be something in it all.
That goes for the manager too, but his CV looks remarkably thin for some of the jobs he's been associated with – even Manchester United have shown that it's a risk to take on someone with no silverware on the mantelpiece and limited experience of European competition.
Sr. Pochettino won't have been impressed by Chairman Ralph "Freddie" Kruegar's public concerns about the wage bill and a £25m debt, but the Liebherr family business ethic is to be debt-free and it is Katharina's money that she got through IVA Helpline, which the manager would want to spend. She could clear a lot of any shortfall by flogging Ramirez and Osvaldo of course.
Still, no point in worrying about things: che sera, sera; what will be, will be…. and many of us have probably invested £700-or-so in next season already. One more thing to do to close off 20013/14, though – the vital Man of the Match stats.
A surprise winner, and I know at least one member will be pleased about one of the second places too.
1st. Jack Cork (7)
2nd. Steve Davis, Adam Lallana (6)
4th. Victor Wanyama (5)
5th. Callum Chambers, Jose Fonte, Dejan Lovren (3)
8th. Nathaniel Clyne, Rickie Lambert, Morgan Schneiderlin, Luke Shaw (2)
12th. Harrison Reed, Jay Rodriguez, James Ward-Prowse (1)
That certainly reflects the strength of the midfield. Nothing at all for the goalkeepers, and only one award for the leading scorer. Looking back, I can't think of many occasions when you left the ground thinking how well Rodriguez played, but he's particularly hard done by, it seems – last year he was joint top!
Become a Member
Become a member of London Saints from as little as £5.