What a season that was!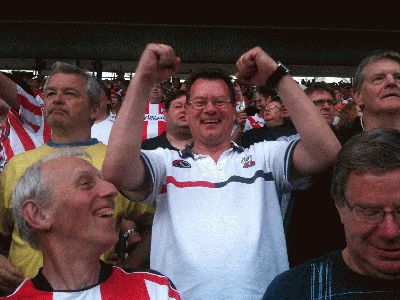 So our stay in the Championship proved to be a lot shorter than the last time we visited, as well as having a happier outcome. The standard of football seemed to have improved, but we might have been spoiled by watching the Saints – and also I can't be as critical of the big centre forward tactic that was so depressing previously; not now we've got one of our own who just happens to have been the best in the league… which brings us nicely to the men of the match statistics to find the man of the season.
Remember that this is not a view of who was player of the year – all members can have a say in that. Sometimes who is man of the match is a bit capricious, and the consultations (which take place more often than you'd think) are with different focus groups each time. But these are the MotM results over the 53 matches:
1st. Rickie Lambert (11)
2nd. Jack Cork (8)
3rd. Jos Hooiveld (6)
4th. Frazer Richardson, Kelvin Davis, Adam Lallana (all 4)
7th. Dean Hammond, Guly Do Prado, Morgan Schneiderlin (all 3)
10th. Richard Chaplow, Jose Fonte (both 2)
12th. Steve De Ridder, Danny Fox, Aaron Martin, Billy Sharp (all 1)
That adds up to 54 because of a game where Cork and Hooiveld shared the award.
Well done to the entire playing and coaching staff, though. It seems to be a happy dressing room: something that's easier to come by when you're winning, but it doesn't always happen – look at Manchester City. Nigel must take the credit for that, and his post-season pledge to see his squad evolve rather than be strengthened en masse sounds like the right way forward. The results of going the wrong way can be seen down the bottom of the M27.
Start saving up all summer for next year's ticket prices, and look forward to all those Sunday games. The last few years since administration have been such fun and we've been to places we'd never expected – including Wembley – but we wouldn't want to be anywhere but where we are now, would we? Premier League football returns over the weekend of 18th August, but when we'll be kicking off is anyone's guess.
Become a Member
Become a member of London Saints from as little as £5.